Design Student's Interactive Map Links Public to COVID-19 Testing Sites
Last summer, UC Davis design major Matthew Kwong's family thought they might have been exposed to COVID-19. Kwong began looking online for places to get tested; what he found was little and bad information. Few sites were listed. Some places listed as test sites were inaccurate. Many were missing essential information about whether the test was free, what the cost was and if insurance was accepted.
He figured if finding a testing site was difficult for a tech-savvy 20-year-old, for others — especially vulnerable and elderly populations — it would be nearly impossible. So, he spent months creating an interactive COVID-19 testing site map: findmycovidtest.com.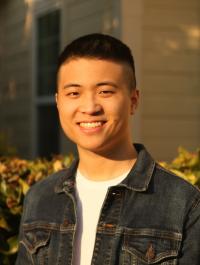 "This came out of my own struggle with finding a test in my area," said Kwong, a fourth-year student from South San Francisco. "Someone needed to come up with a better solution."
What makes the site particularly unique and useful is its filter that allows users to narrow the search by distance, type of test, fees and other parameters.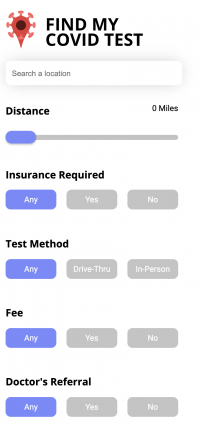 He meticulously checked and double-checked information, entering by hand all the relevant details and in some cases making phone calls to confirm that a site was testing. The interactive map has about 300 sites in California — from San Ysidro, a mile from the U.S.-Mexico border, to within 20 miles of Oregon, along with a few additional sites in Seattle.
As part of an independent study class with Tom Maiorana, assistant professor of design, Kwong is adding more sites and hopes to expand the map to other states. He's also ramping up efforts to bring users to the site through social media and hoping to partner with COVID-19 testing organizations and companies.
Long interested in website development, Kwong said the design department in the College of Letters and Science has been the perfect fit for him. Taking a human-centered design class with Maiorana provided insights for developing the map and seeing the wide-ranging potential of design studies.
"I've been so impressed with Matthew's project," Maiorana said. "It's emblematic of so many of our outstanding students who have the rare ability to notice ways which the world can be improved and then make that change a reality. The blend of critical thinking, imagination, and good old-fashioned, roll-up-your-sleeves-and-get-it-done hard work are essential qualities for the next generation of designers."
— Jeffrey Day, content strategist in the College of Letters and Science
Primary Category
Tags