Why Study in the College of Letters and Science
We live in an increasingly complex and interconnected world. At the UC Davis College of Letters and Science, we thrive at the intersections of art and science, technology and community, East and West. Where others may see distinctions and difference, we see opportunities for collaborative learning in the classroom and beyond. 
Did You Know?
We are ranked 3rd among national public universities for upward social mobility by Washington Monthly magazine's 2021 College Guide and Rankings.
3rd among top U.S. colleges for "doing the most for the American Dream" for our commitment to economic diversity 
4th in Money Magazine's "2020 Best Colleges" for "quality of education, affordability, and outcomes"
58 percent of our California resident undergraduates received enough gift aid to fully cover their base tuition and fees
Almost half of our undergraduates are first-generation college students. 
The UC Davis Advantage
Studying in the College of Letters and Science combines the best features of a liberal arts college with the academic advantages of a large research university. In addition to having access to our terrific teaching, research opportunities, and campus culture, you will attend a university that opens doors for its students and alumni over a lifetime. 
Here, you can cross disciplinary boundaries to find your own educational path, pursuing and combining majors ranging from Art, Economics, Design, Statistics, American Studies, Geology, Cognitive Science, Physics, History, Music, Middle East and South Asia Studies, and dozens of other disciplines at the core of a UC Davis liberal arts and sciences education—all located within one of the largest and most beautiful University of California campuses. 
Discover your passion, turn your ideas into reality, and join us in making a better world. It all starts with a major (or two) from the UC Davis College of Letters and Science.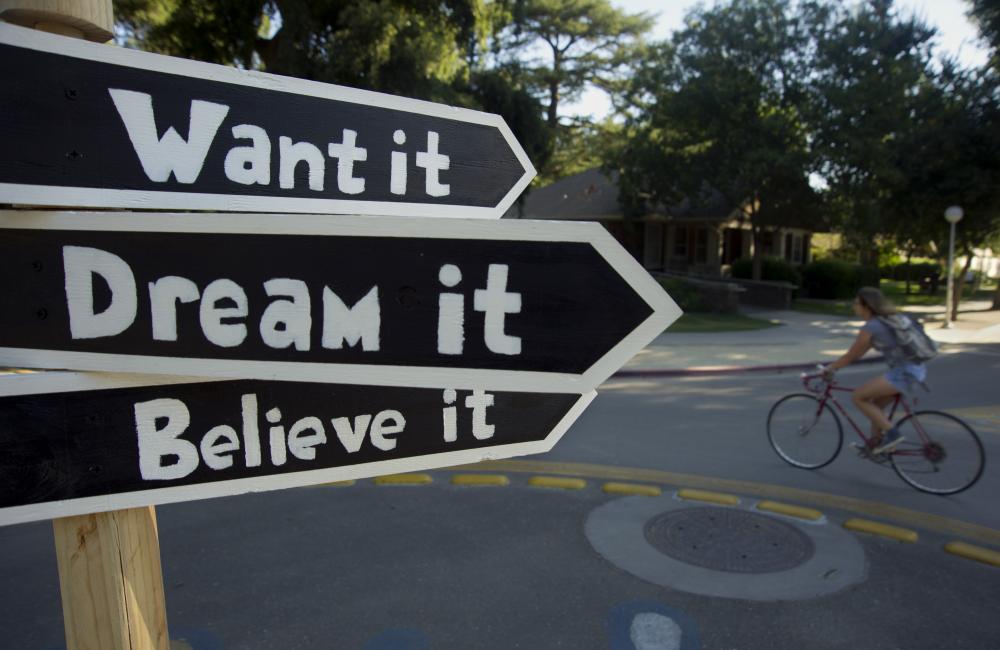 James and Leta Fulmor Scholarship
The James and Leta Fulmor Scholarship is the most prestigious merit-based award offered specifically to entering first-year students in the College of Letters and Science. Learn more about it here.