Congratulations Class of 2021
To each and every one of our graduates: you've worked hard and come so far. All of us in the College of Letters and Science celebrate your incredible accomplishments and offer our deepest congratulations. As you move forward into your new chapter, we hope you will stay in touch with us on LinkedIn. 
A Message From the Dean
It is my great pleasure to congratulate you, the resilient and extraordinary Class of 2021, on your graduation from one of the top public universities in the nation. As graduates of the UC Davis College of Letters and Science, you embody the critical thinking skills, bold curiosity and enduring strength that defines leadership. In spite of unprecedented challenges, you chose to rise up. Your talent, your drive, your grit earned you this moment of extraordinary achievement. Enjoy it. It's so deserved. Your experiences here will, I have no doubt, enable you to make the world a better place. As you move into your new chapter of life, please keep in touch with the College and remember, wherever life takes you, you will always be an Aggie.
Wishing you every success,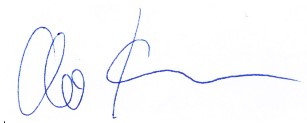 Ari Kelman, Interim Dean of the College of Letters and Science