The James and Leta Fulmor Scholarship is the most prestigious merit-based award offered specifically to entering first-year students in the College of Letters and Science.
James and Leta Fulmor
James Fulmor, an alumnus of UC Davis, was among the first students to attend UC Davis. He was a member of the class of 1914. He and his wife, Leta, farmed in the Solano County community of Dixon, California. Mr. Fulmor died in June 1983, seven months after the death of his wife. The Fulmor Scholarship was created through a bequest and is awarded to high achieving students studying in majors within the College of Letters and Science.
Scholarship recipients are selected using information solely from the UC Application for Admission, and based on their academic accomplishments and promise to succeed. No other documentation (including letters of recommendation) is required nor will be accepted. Award notices follow shortly after offers of admission, and can be viewed and accepted on MyAwards.
NOTE: If you have been awarded the Fulmor Scholarship, as notified on MyAdmissions and by email confirmation, but your scholarship is not yet showing up on MyAwards, please check back in a few days. Awards are posted on a rolling basis. 
The Fulmor Scholarship is a $7,500 annual award, disbursed over three quarters, and may be renewed up to three additional years. Another benefit of the scholarship includes an invitation to participate in the University Honors Program (UHP) — a tight-knit, living-learning community in which students connect with high-potential and high-achieving peers and have access to unique leadership and co-curricular experiences. Fulmor Scholars who participate in UHP will also receive priority registration, extended library privileges and honors transcript notation.
Fulmor Scholarship recipients do not need to reapply for scholarships each year for their award to renew, but they must remain eligible. The following are minimum requirements for the scholarship:
A major in the College of Letters and Science.

A 3.25 cumulative UC GPA (calculated quarterly).

Full-time enrollment.

Maintain

good academic standing.
Any changes to these conditions should be shared with the Undergraduate Scholarship Office as soon as possible. Students who do not meet the minimum requirements (excluding a major in a different college) may be offered two probationary, regular academic-year quarters to rectify any deficiency. 
Meet the Scholars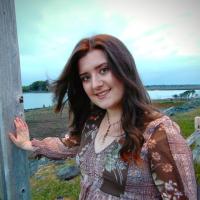 Alyssa Camilli
Psychology and Art Studio, Class of 2024
Eureka, California
Receiving the Fulmor Scholarship gave me the confidence to pursue a UC education and begin my college journey. Through this honor, I'm reminded that my skills and presence are valued here at UC Davis. The scholarship funding has lifted such a significant financial burden from my shoulders that I can envision a future where I pursue graduate studies. 
Because of this scholarship, I have more time to focus on college life rather than making ends meet so I'm able to prioritize my studies and cultivate connections with peers and instructors. Being in the University Honors Program, particularly the living-learning community, has given me the small campus feel I didn't expect at a large research university.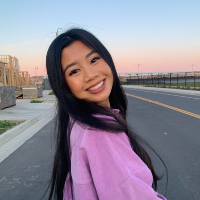 Haylie Ann Cruz Cantiller
Design, Class of 2024
San Pablo, California
Since the day I realized I wanted to study design, UC Davis has been my dream school. When I received my admission notice, and then the Fulmor Scholarship award letter, I danced for joy. As a child of immigrant parents and a first-generation student, I'm grateful that this scholarship has reduced the financial burden on me and my family. 
I chose to participate in the University Honors Program (UHP) anticipating the smaller classes and access to even the most unique and desirable courses through priority registration. But UHP has offered so much more, including a more personal undergraduate experience and access to amazing faculty and peers. Through UHP, I feel appreciated, welcomed and inspired to continue to work hard. 
Being a Fulmor Scholar is an honor, and, therefore, I'm reminded daily to give my best effort in all things. The scholarship brings me closer to achieving my dreams of being in the fashion industry, and as a Filipinx woman, I hope to inspire others to strive to pursue their own passions.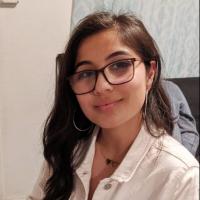 Jennifer Chavez Valencia
Communication, Class of 2024
Newark, California
As a first-generation student from a low-income household, receiving the Fulmor Scholarship meant so much to me. College seemed out of the question, even with multiple admission offers, until I received the notice that I was awarded this scholarship from the College of Letters and Science at UC Davis. 
Receiving this award has definitely alleviated some of the stress that I anticipated–my mental health is better as I am able to get more rest while also allowing me more time to focus on my schoolwork. The priority registration benefit of participating in the University Honors program is a stress reducer, too, since I'm able to choose the classes I need, when I need them. 
As a Fulmor Scholar, I'm motivated to be the best version of myself, academically and mentally, every day. I'm also reminded that my scholarship is due to someone else's generosity, and I hope to be able to give back to my own community in the years to come.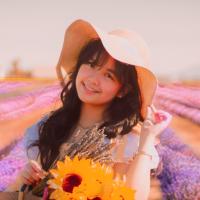 Rheiana Mirazen Sunega Cuevas
Computer Science and Design, Class of 2025
Woodland, California
This scholarship was one of the reasons I chose UC Davis. As a Filipino immigrant and a first-generation college student, receiving this scholarship meant everything to me. We migrated here in hopes for a better future and that starts by obtaining a college education. Through the Fulmor scholarship, I'm achieving my dreams! I have more time to enjoy my college experience, concentrate on my studies, and explore my interests.
Besides the interesting and fun courses, participating in the University Honors Program offers me priority registration, so I don't have to worry about getting the classes I want.
Being a Fulmor Scholar has fuled my determination to work harder and make my visions a reality. I hope one day to establish a scholarship foundation to help future aspiring students, just like the Fulmor Scholarship has helped me.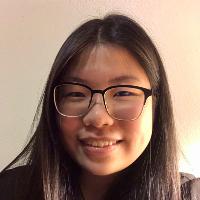 Chuyi Fang
Cinema and Digital Media, Class of 2024
Oakland, California
Being awarded the James and Leta Fulmor Scholarship was one of the main reasons why I decided to attend UC Davis. And as first-generation, low-income student, this award means the world to me since it relieves a large burden from my parents, and I know that I can graduate with little to no debt. 
My plan is to add an art studio double major, and I expect that the scholarship will help fund the additional material fees and supplies needed for this degree. Having priority registration through UHP will also help ensure I get the classes I need, and allow me to graduate on-time. 
In my University Honors Program classes so far, I've learned so much and have been able to practice my creative and critical thinking skills while working on projects with real-life applications. Everyone in UHP is enthusiastic towards their own studies that it has motivated me to work harder, as well.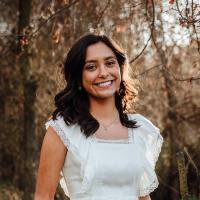 Helaina Flores
English, Class of 2025
Tulare, California
As soon as I received this scholarship, I knew that UC Davis was the school I would be attending. This scholarship meant, first and for most, that there were people at UC Davis that believed in me and cared about education so much that they were willing to support me financially while earning my degree. It also meant that my passions and sacrifices were noticed, appreciated, and valued. I feel wanted here, and that extra reassurance is very comforting.
In the Undergraduate Honors Program, I am able to continue developing the passions that bring me joy while also balancing my school work. Priority registration, as another UHP perk, makes the path to earning my degree even smoother and more enjoyable.
It is such an honor to be selected for this scholarship and to be trusted with financial support. The Fulmors are not only supporting me, but also the educational opportunities for my younger siblings. I am so grateful.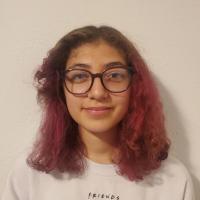 Leila Harper
Psychology, Class of 2025
Fairfield, California
Growing up, the biggest thing I worried about was how to pay for college, so scholarships and grants were the only option for me. Seeing that I got accepted to UC Davis with the Fulmor Scholarship made me feel like I had cemented my place in higher education. It felt very gratifying to know that I had not only earned a spot here, but this prestigious scholarship, as well.
The Fulmor Scholarship lifts a weight off my shoulders so I can focus more on my education and experience as a student. I'm fortunate to be participating in the University Honors Program, and have so far found the classes enlightening. They are different than other courses I take, and have such a specific niche that I'm not sure I would have been able to experience them otherwise.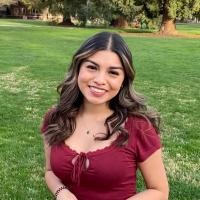 Ana Hernandez
Mathematics, Class of 2024
Oxnard, California
I come from a low-income family and am the first to pursue higher education, so the Fulmor Scholarship from the College of Letters and Science offered me the opportunity to attend a top-tier university like UC Davis. I was offered admission to other schools, but the Fulmor Scholarship was one of the main reasons I chose to come here, and I'm so happy I did. 
Not only has the scholarship eased the financial burden, but I've been better able to focus on my studies and concentrate in my classes. I also chose to live in the UHP residence hall, and have been able to get to know other honors students both in-person and online. It is nice to know that there will be a familiar face in at least one of my classes each quarter.
I'm following my dreams, thanks to the support of the James and Leta Fulmor Scholarship.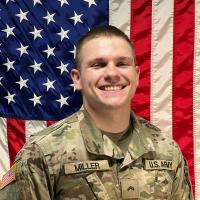 Bryan Miller
Political Science - Public Service, Class of 2024
Anderson, California
The Fulmor Scholarship is one of the main reasons that I chose UC Davis over other UC campuses. Receiving it made me feel like the hard work that I had put into my academics was worth it. It was a reward for all the hours spent studying and doing homework and it also took a large financial burden off of my shoulders.
The scholarship has allowed me to fully focus on academics and achieve my academic goals. It also pushes me within my academics to maintain the required GPA and to stay on track with my classes. Overall, being a Fulmor Scholar has helped me be the best student that I could be. I am continuously encouraged to do better and strive in and out of the classroom.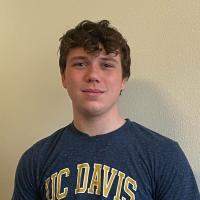 Zachary McNaughton
English, Class of 2024
Bakersfield, California
The Fulmor Scholarship removed the financial burden of attending a university, and coupled with the caliber of the academics here, was what solidified my decision to attend. I'm very thankful that I can focus on my studies without worrying about future debt.
Participating in the University Honors Program has been an amazing experience. I've been able to meet and build relationships with like-minded peers, and priority registration allows me to take the classes that are important to me. 
Being a Fulmor Scholar has absolutely improved my experience at UC Davis, helps to ensure my academic success, and assists me towards reaching my goals every day.