UC Davis provides a unique environment for self-discovery at a critical time in students' development. We are committed to supporting and empowering students as they create an individualized plan for self-exploration and thoughtful investigation of major and career options. 
Undeclared and Undecided Workshops
Choose from several sessions to assist you on your major-selection journey. More sessions will be added for Spring quarter, so check back soon for other opportunities. Participation in one or more of these sessions may satisfy the first-year mandatory advising requirement, and/or the undeclared major advising hold (if applicable).
Introduction to Major Exploration

Self-Assessments for Major Exploration

Declaring Your Major

L&S Major Highlight (Arts and Humanities; Social Sciences; Math and Physical Sciences)
Undeclared Drop-in Advising
Drop-in to our Zoom room with your advising questions about choosing and declaring a major. Get help choosing GE courses to explore your interests. Participation in this advising satisfies the requirement for the undeclared major advising hold. More drop-in advising sessions will be added in Spring quarter.
Friday, April 29, 11:00 a.m. - 12:00 p.m. (Zoom link)

Tuesday, May 3, 11:00 a.m. - 12:00 p.m. (Zoom link)

Friday, May 13, 11:00 a.m. - 12:00 p.m. (Zoom link)
Aggie Explorers Seminar - Fall 2022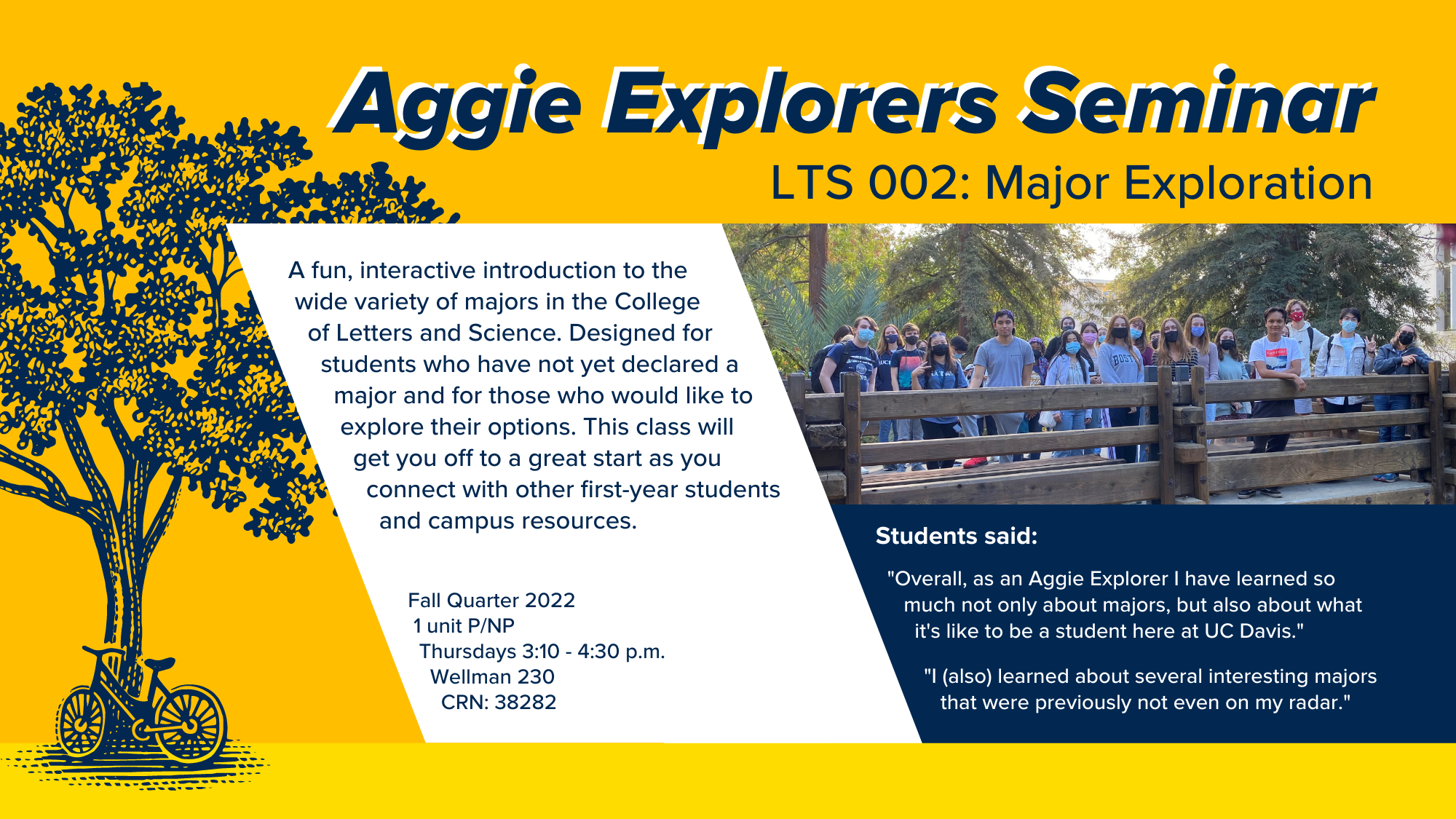 Learn more about why being Undeclared is a great way to start exploring Majors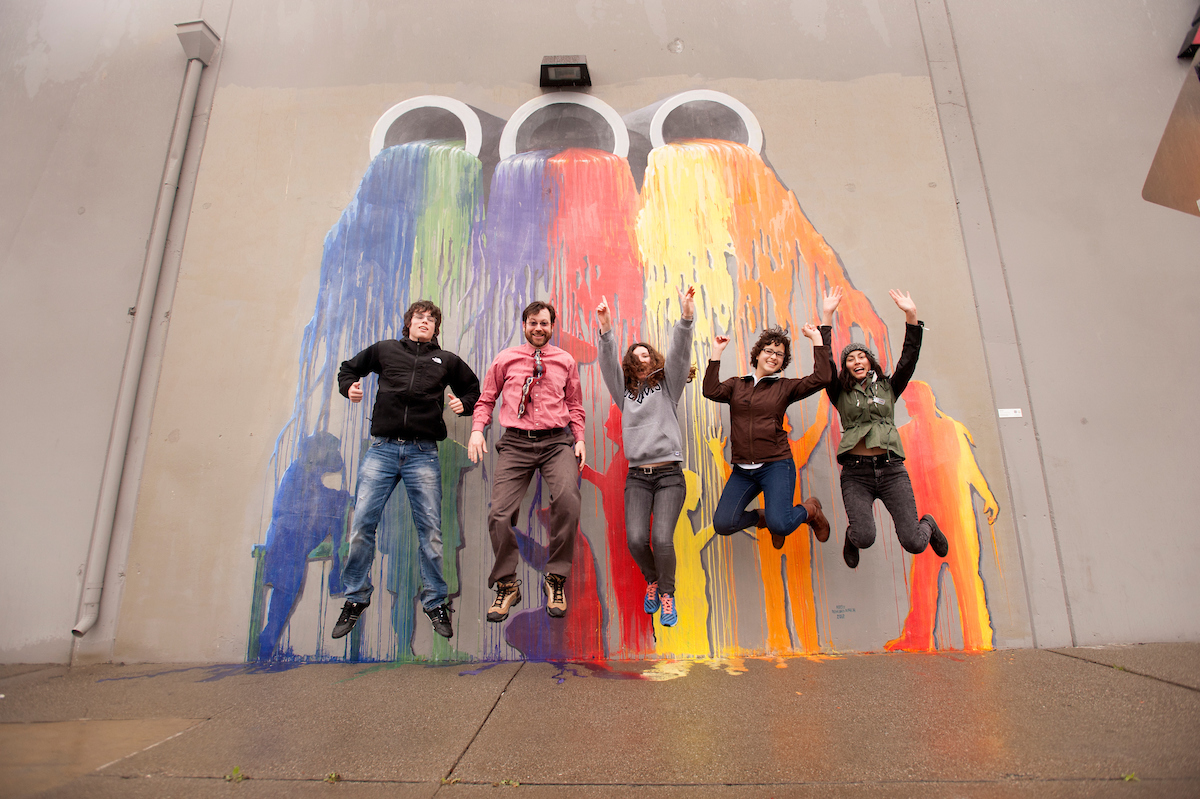 Double Major in the College of Letters & Science
Having a hard time picking just one major? Why not do both? Learn how other students have found a way to have it all.