Many Disciplines Come Together for One Big Show
Students from seven disciplines — art, design, art history, music, theatre, creative writing and French — will be part of the annual Arts and Humanities Graduate Exhibition at UC Davis.
The exhibition at the Jan Shrem and Maria Manetti Shrem Museum of Art will include large multimedia installations, music listening posts, paintings, video, an outdoor sound installation, and performances and presentations from 33 students in the College of Letters and Science. It runs May 30 to June 17. An opening reception that will include performances will take place May 31, and other performances and presentations will take place throughout opening weekend.
The Keister and Allen Art Purchase Prize, given to an art studio student, will be announced opening night. 
Several participants have tapped into the landscape, environment and story of California:  
Darcy Padilla (art studio) has created a

narrative about the "framework of memory" using photographs of the California wildfires and her mother who has dementia. 
Justin Goldwater (design) has imagined experimental watercraft and tools inspired by vernacular architecture and ecological conditions at a former state park in the Sacramento-San Joaquin Delta.

Jodi Connelly (art studio) engaged in an "environmental intervention" by removing invasive plants and replacing them with native grasses and flowers that she presents through an installation that includes grasses and photos.

Madeline Gobbo (creative writing) and Sam Clark-McHale (music) collaborated on a video that explores the changing and often wildly inaccurate way people have imagined California from ancient times to today.

Molly Montgomery (creative writing) will read a story set in the near future in which a mother and her baby huddle in a California neighborhood as wildfires rage around them.
Others looked at the landscape far beyond the state's borders:
Mariah Briel (art history) examines how decorative maps from antiquity through the Age of Exploration (15th-17th centuries) represented unexplored places.

Through photos of signs and graffiti, Alex Mendes (French) documents the Corsican linguistic landscape that is a mix of French, Corsican and other languages.
Along with a joint project between creative writing and music, other collaborations across disciplines are included:
Jonathan Favero (music) has worked with dancer

Lena Polzonetti for a performance of

his "E Plurbius Unum."

Justin Streichman (theatre)

will perform a portion of a work he made in collaboration with Joy Miller (art) and Aida

Shirazi (music)

.
"This expansive exhibition in a highly visible setting like the museum is an excellent way to show the wide range of creative, intellectual achievements that define the College of Letters and Science," said Elizabeth Spiller, college dean.
Participating students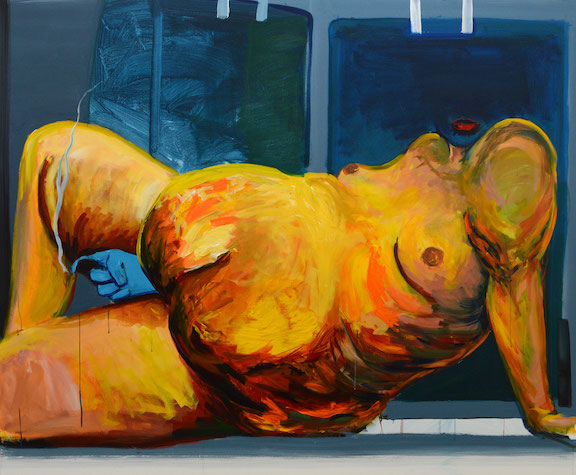 Art: Tavarus Blackmonster, Emily Clark-Kramer, Jodi Connelly, Noah Greene, Doug Loree, Ryan Meyer, Joy Miller and Darcy Padilla.
Art History: Mariah Briel, Lydia Rogers, Iman Seale and Derek Zhang.
Music: Sam Clark-McHale, Jonathan Favero, Ryan Suleiman and Sarah Wald.
Design: Jennifer Cadieux, Alicia Decker, Justin Goldwater, Emily Harris, Lauren Kelly, Christine Knobel, Rachel Max, George Slavik, Lanwei Su, Daria Taback, Sheena Tu and Corey Wolffs.
Creative writing: Madeline Gobbo, Molly Montgomery and Natalie Savio.
French and Italian: Alexander Mendes.
Theatre and Dance: Justin Streichman.
— Jeffrey Day, content strategist in the College of Letters and Science
Primary Category
Tags