California Academy of Sciences Honors UC Davis Geochemists
Two professors from the Department of Earth and Planetary Sciences were inducted into the ranks of California Academy of Sciences Fellows. They are among 14 new fellows honored at the Academy's annual meeting, held virtually this year on Oct. 13.
Distinguished Professor Isabel Montañez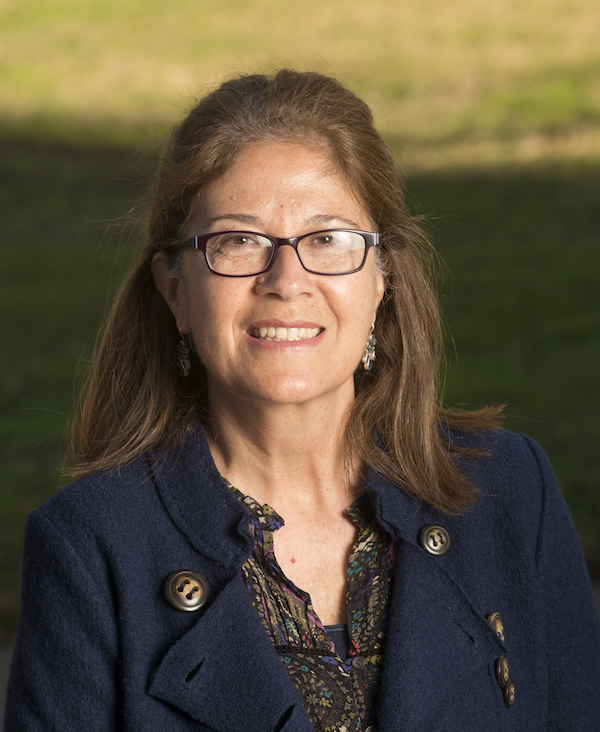 Montañez is a paleoclimatologist who travels the world to examine ancient climate processes and document a broad range of climate behavior in the near and distant past. Her research has contributed to major paradigm shifts in understanding the role that greenhouse gases have played in past climate perturbations. In addition, her reconstructions of the isotopic records of ancient seawater, coupled with sea-level history, have provided new insights into the Cambrian explosion and the establishment of complex marine ecosystems.
Her previous honors include the Jean Baptiste Lamarck Medal from the European Geophysical Union and the Geological Society of America Laurence L. Sloss Award. She is a UC Davis Chancellor's Leadership Professor, and a fellow of the American Association for the Advancement of Science, the John Simon Guggenheim Memorial Foundation, the Geological Society of America and the Geochemical Society. 
Professor Dawn Sumner  
Sumner's research focuses on reconstructing ancient environments on Earth and Mars and the early evolution of bacteria, including the origin of photosynthesis. Her research takes her from ice-covered Antarctic lakes to the sedimentary rocks on Mars. Sumner is a member of NASA's Mars Science Laboratory, helping the rover Curiosity explore ancient environments in Gale Crater on Mars.
Her prior honors include a Distinguished Career Award from the Geological Society of America. She is a UC Davis Chancellor's Fellow and a fellow of the Geological Society of America.
California Academy of Science Fellows
Nominated by their peers and elected by the California Academy of Sciences' Board of Trustees, Academy Fellows are a group of over 450 distinguished scientists who have made notable contributions to science.
Additional fellows in the Department of Earth and Planetary Sciences include Professor Sandy Carlson, Professor Tessa Hill and Distinguished Professor Geerat Vermeij.
— Becky Oskin, content strategist in the College of Letters and Science
Primary Category
Tags