Scholars Talk Tea at Expanded Symposium
For its third year, the UC Davis Global Tea Initiative Symposium was expanded to two days with tea scholars and researchers, purveyors and growers gathering to talk tea.
"The Future of Tea: Issues in Sustainability and Preservation," held Feb. 22 and 23, included presentations on growing tea in California, tea farm management, health benefits of tea, tea farming as a way to empower women in India, the decline of Japanese tea culture, and Vietnamese tea history.
In introductory comments, UC Davis Provost and Vice Chancellor Ralph Hexter provided insights into the many academic areas tea studies can touch.
"Those with interests in biology, agriculture, economics or human health will naturally focus on one of those aspects," said Hexter, who is a classics scholar. "Those of us in the humanities will likely be drawn to the history of tea or the literary or artistic representations of tea culture.  Even a quick consideration of the contrasting associations adhering to coffee and tea propels us into weighty issues of nationality, culture, socioeconomic class, colonial histories, aesthetics, performance, attitudes toward tradition, and propriety modes of personal interaction."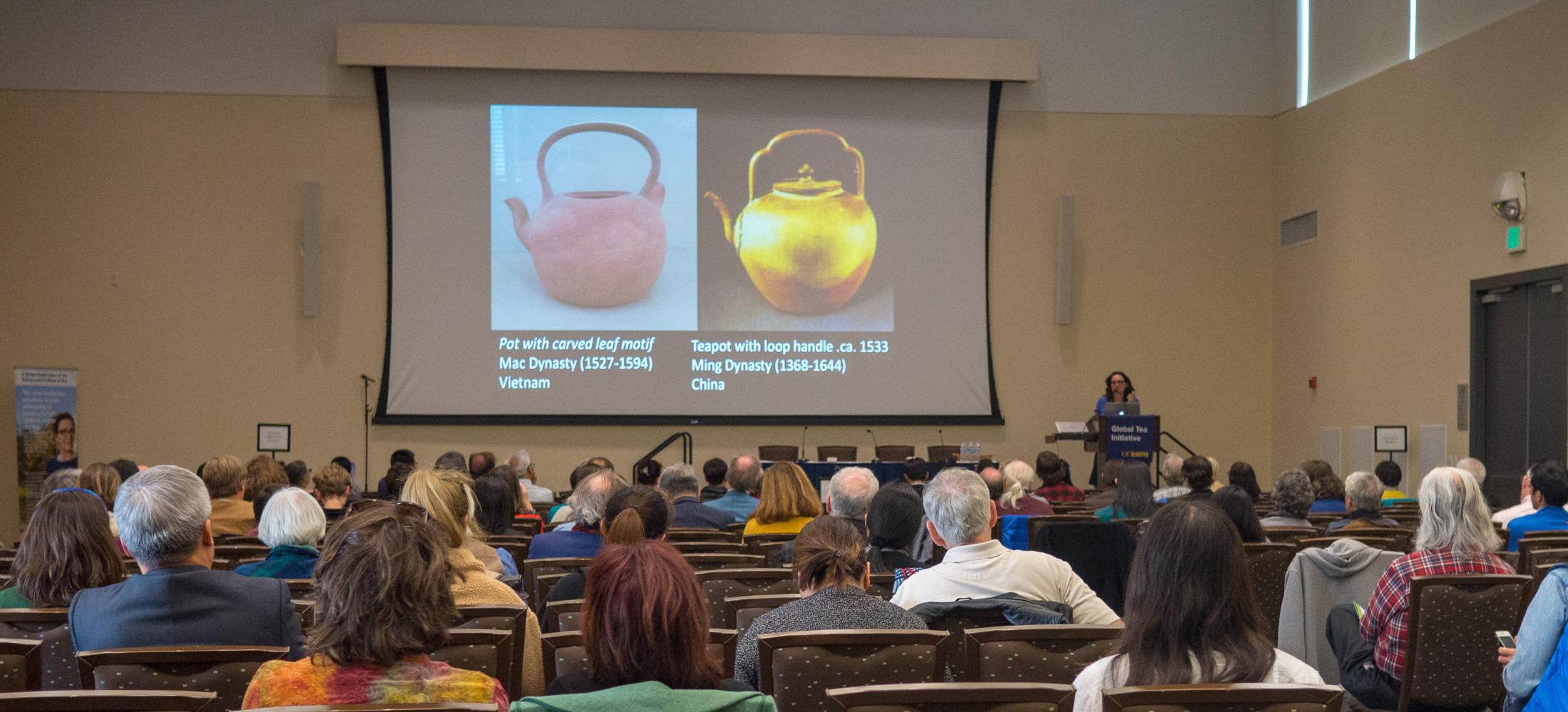 The GTI is in the third year of a 10-year timeline that could include elevation from an initiative, which has a limited time frame, to an institute that be a permanent center for tea study.
"With the help of tea industry sponsors and the larger community, we anticipate becoming an institute much sooner," said Katharine Burnett, founding director of the initiative and an art history professor at UC Davis. "This support will enable us to continue to host colloquia, symposia and lecture series. Additionally, we are starting to plan extracurricular courses and workshops for tea community professionals and the tea community at large."
The symposium had a record number of registrants – more than 500.
"Our mission is to promote tea scholarship anywhere in the world through any discipline or methodology," Burnett said. "There's nothing like this in the world and no place that can do what we can do about all aspects of tea."
Tea cultivation, climate change and health benefits
Much of this year's symposium focused on the agricultural aspects of tea.

A panel addressed the potential for tea farming in California and two tea farmers from California spoke about their experiences.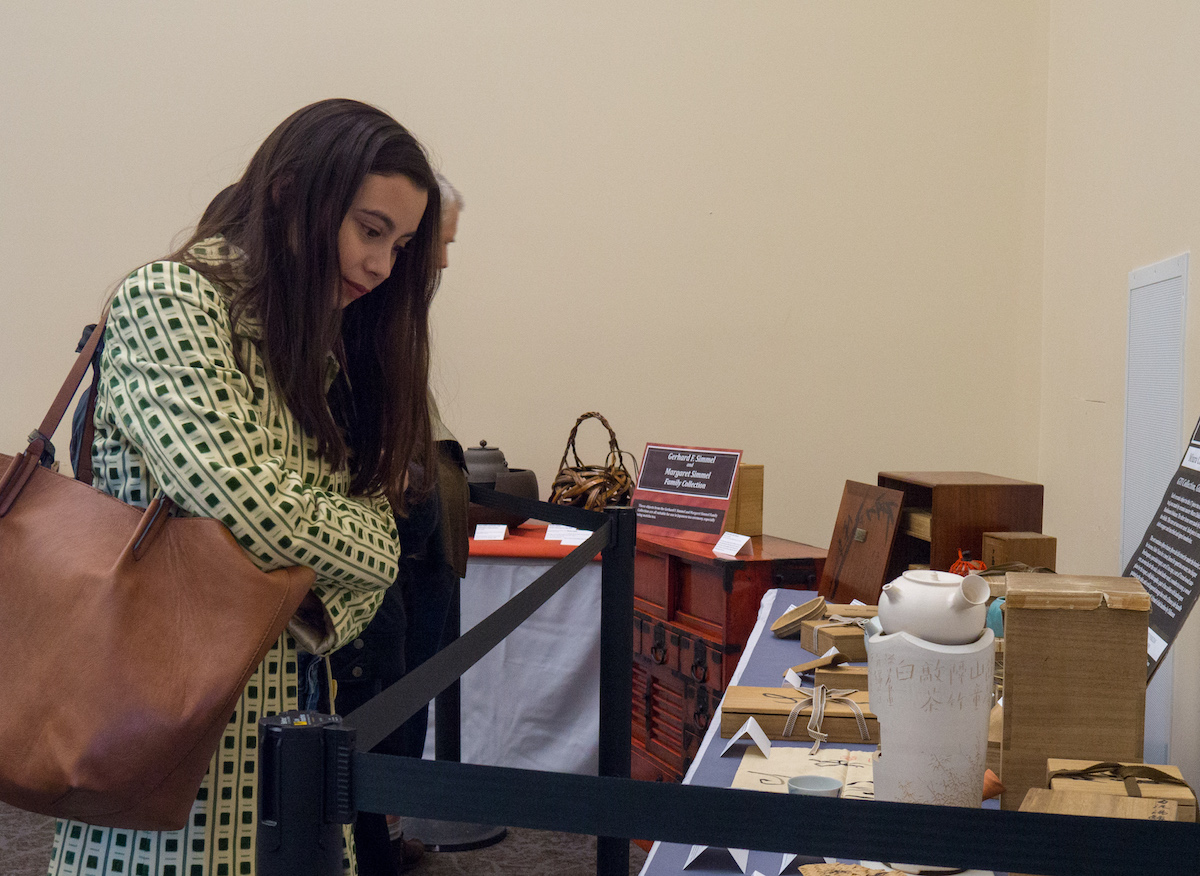 Scientists from China discussed soil management for raising tea and how climate change will affect tea growing.
Professor Robert Hackman, research scientist in the UC Davis Department of Nutrition, spoke about the antioxidative properties of tea and possible health benefit of drinking tea.
Tea, society and culture
Debarati Sen, associate professor of conflict management and anthropology at Kennesaw State University, has studied female tea farmers and entrepreneurs in India, and the hurdles they face based on lack of capital, regulations and ideas about traditional roles for women.
Tea culture in Japan is going through a critical time, according to Paul Berry, a research fellow in Japan and a curator at the Indianapolis Museum of Art. Those who teach the tea ceremony are dying and not being replaced, items connected to tea culture – utensils, clothing, books, artworks – are in decline, and traditional tea is seen as old-fashioned and somewhat comical by the younger generations.
Burnett has been researching the history of tea and teapots in Vietnam. While there are many similarities to tea culture in China, she believes Vietnam must have its own characteristics. But with few historical artifacts or documentation of tea in Vietnam, it has been difficult to develop an accurate picture. It is, she said, "art history without art."
— Jeffrey Day, content strategist in the UC Davis College of Letters and Science, with Madeleine Shiber, undergraduate writing intern in the College of Letters and Science
Primary Category
Tags