Tina Curiel-Allen: Ethnic Studies Gave Me an Intellectual, Political and Personal Home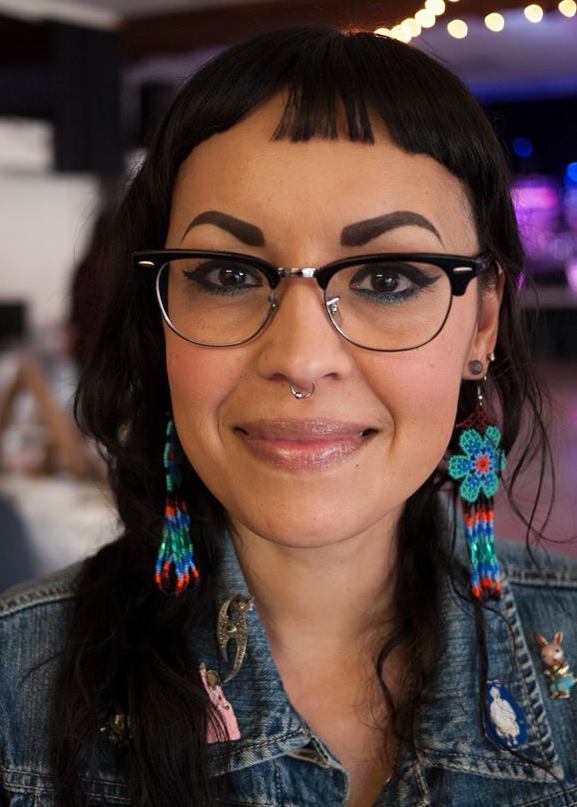 Coming to UC Davis in 2016, I was initially interested in sociological theory and its practical applications. I quickly found out the kind of theory I loved was experiential and unapologetically subjective, and the place where those kinds of learning opportunities and experiences were being offered was in ethnic studies classes.
As an older student—34 when I arrived—I expected to feel out of place in most classrooms. What I didn't expect was to be so affected and inspired by the power of representation alongside critical thinking in an institutional setting.
This story is part of the 50th anniversary celebration of UC Davis Ethnic Studies. 
Early on, the "Black Female Experience" class taught by Laurie Lambert in African American and African Studies was a respite from quantitative type classes whose approach felt suffocating to me. From the syllabus to the way she made space for marginalized voices to be heard and prioritized within a university setting, Dr. Lambert's classroom felt brave and revolutionary to me. By my third quarter, I realized I needed to devote my time to ethnic studies classes for both my physical and spiritual survival and my intellectual and academic development.
Women-of-color professors and maestras in the classrooms of Hart Hall where ethnic studies programs are housed, have seen, supported, and inspired me the most. Because their names are heard too little in history, I would like to thank Ofelia Cuevas and Susy Zepeda, Chicana and Chicano studies faculty, and Laurie Lambert and Amina Mama, in African American and American studies, for their brilliance, presence, and boldness. I doubt I would have survived were it not for the kinds of spaces they create(d).
And so, the institution did what I believe it should: It asked me who I was and who I wanted to be in an institutional setting.
My response was Beyond the Stats, a student organization for formerly incarcerated and system-impacted students that I co-founded with Daniel Mendoza, another Chicana and Chicano studies major. Group members support each other in navigating the UC system and having our voices and experiences heard.
Later, BTS member Nick Tamayo and I got the opportunity to develop a syllabus for what would become the seminar "Education as Freedom, AKA Amerikka This is How You Made Me." This syllabus was our response to the ways we felt offended, overlooked, or misrepresented in our other social theory or "social problem" classes. Through the support, encouragement, and guidance of Ofelia Cuevas, we ended up unintentionally writing a theory course inspired by our own heroes and inspirations. Our reading list ranges from the works by the Black Panther Party to Cherrie Moraga and Leonard Peltier, to the Combahee River Collective Black Feminist Statement, and Audre Lorde, among many others. This seminar has been extremely successful and is going to continue.
Being a poet and activist prior to coming to UC Davis, another thing I set out to do for Beyond the Stats was create zines to share our stories on our own terms while linking them to larger social problems and histories. We also use our zine as a platform for printing dialogues, poetry, art, and other documentation of resistance and organizing. Each issue has grown in content and contributors, and will also become a lasting contribution to UC Davis that was directly made possible by the support of ethnic studies.
I am proud to be connected to the ethnic studies programs for their long-standing understanding that the individual must always be tied to the collective and historical. Equally important to that understanding is the power of representation in bodies, numbers, and spaces. In Hart Hall, I found a home for the student I was upon arrival and the activist I am walking out as.
Tina Curiel-Allen is a Chicana and Chicano studies major graduating in the spring of 2019. A poet and writer, her work has appeared in Teen Vogue and other publications. She lives in Modesto, California.
Tags