Camelia Hostinar and Tim Brelinski Receive Teaching Awards
Two faculty in the College of Letters and Science at UC Davis have been recognized by their campus peers for outstanding teaching. Camelia Hostinar, associate professor of psychology, is a recipient of the Academic Senate Distinguished Teaching Award:  Undergraduate. Tim Brelinski, a continuing lecturer in classics, received the Academic Federation's Excellence in Undergraduate Teaching Award
They are among 17 faculty campuswide selected for the campus's most prestigious academic awards for exceptional research, teaching and mentoring, and public service.
The Academic Senate and Academic Federation will hold a joint awards reception in the spring, with details to be announced at a later date.
The write-ups below are adapted from the citations prepared by the senate and federation award committees.
Academic Senate Distinguished Teaching Award: Undergraduate
Camelia E. Hostinar, Department of Psychology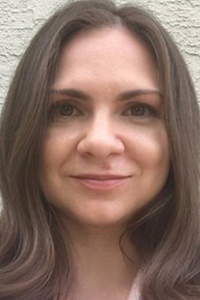 Hostinar communicates complex material with clarity, inventiveness and infectious enthusiasm. She ensures students feel understood as individuals in large classes, even when teaching remotely. She links rigorous academic research to the real-world concerns of her students; for example, during the pandemic, she helped students understand their own experiences by exploring the relationship between stress and physical and mental health. Students who work in her lab engage with all levels of the research process, with many presenting their work at the Undergraduate Research, Scholarship and Creative Activities Conference on campus. Students also benefit from her support in pursuing graduate work in their field, with 10 of her students being admitted into graduate programs in the past three years.
Academic Federation Excellence in Undergraduate Teaching Award
Tim Brelinski, Department of Classics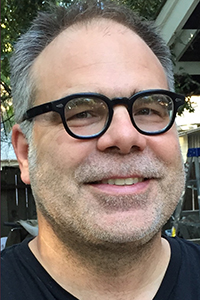 Brelinski is recognized for excellence in teaching and continued curricular innovation of classics courses that are taken by approximately 15% of UC Davis undergraduates. He has mentored many students individually and in small groups to develop their understanding of classic texts. His consistently stellar teaching evaluations demonstrate his mastery of a broad spectrum of material that engages his students and elicits intellectual curiosity in his classroom.
— Adapted from a UC Davis Dateline article.
Primary Category
Tags