Art History Colloquium Examines Women's Representation in 20th-Century Western Asia
The annual Templeton Colloquium in Art History at UC Davis this year brings together scholars speaking about the women's movement and how women were portrayed in the media during 20th-century modernization in Tehran, Cairo, Istanbul and Beirut.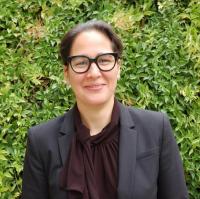 The presenters, coming from around California, Michigan, Indiana and Lebanon, will show the shifting ways women activists and organizers were encouraged to be modern, then criticized and satirized for doing so.
The message was "we want our women to look like Europeans, but still want them to be modest and primarily homebound," said Talinn Grigor, professor and co-chair of the Department of Art and Art History and organizer and moderator of the colloquium.
The colloquium, titled "Of Satire and Bigotry: Press Culture, Women's Rights and Liminal Modernity in West Asia," will take place Feb. 25 from 4 to 6 p.m. It will be held in person at the Jan Shrem and Maria Manetti Shrem Museum of Art and will also be livestreamed. It is free and open to the public, but those attending in person must show proof of COVID-19 vaccination.
The colloquium, started in 2011, is made possible through an endowment established by Alan Templeton (B.A., art history and psychology, '82) and is presented by the Department of Art and Art History.
Book collaboration at core of colloquium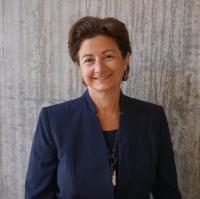 Grigor and colloquium presenter Houri Berberian, art history professor and director of the Center for Armenian Studies at UC Irvine, are co-authoring a book, Picturing the Silences: Minoritarian Modernism and the Armenian Women of Iran, that will be published by Stanford University Press in 2024. The two recently co-authored "Pictorial Modernity and the Armenian Women of Iran" for the Journal of Iranian Studies.
Berberian's presentation, "Bogeymen and Birch Brooms: Pictorial Modernity, Satirical Newspapers and the Armenian Women of Iran, 1920–58," will cover some of the topics their book will address, especially looking at the double minority status — Armenian and female — in modern Iran.
Other talks address issues in Turkey and Lebanon
Yasemin Gencer

will give a talk titled

 "Modernity, Image and Liminal Identities in the Early Turkish Republican Press." She is an Islamic art historian focusing on visual culture and print media in Turkey in the late 19th and early 20th centuries. Gencer teaches Islamic art and architecture at Wayne State University in Detroit, and is an affiliate scholar at Indiana University's Institute for Advanced Study.

Camron Michael Amin,

 professor of history at the University of Michigan-Dearborn, will present a talk titled "Satire and Bigotry in Iranian Press Culture." Amin, former president of the Association for Iranian Studies, researches feminism and the press in 20th-century Iran. He also directs

the Michigan Iranian American Oral History Project

 and the Modern Middle East Travelers Oral History Project.

Nadia von Maltzahn, a research associate at the Orient-Institute Beirut in Lebanon, will give a talk on the position of women in Lebanon's early independent period in the mid-20th century as shown through the work of a caricaturist of Armenian origin. She is director of Lebanon's Art World at Home and Abroad project, and co-editor of the book The Art Salon in the Arab Region: The Politics of Taste Making and the journal Insights into Cultural Policies in Lebanon.
— Jeffrey Day, content strategist in the College of Letters and Science
Primary Category
Secondary Categories
Tags