Alumni Awards Go to Three College Graduates
Three alumni of the College of Letters and Science at UC Davis — an international economist, a racial justice advocate, and an assets manager dedicated to supporting research and educational excellence — are recipients of Cal Aggie Alumni Association's 2023 Alumni Awards.
Mari Elka Pangestu (Ph.D., economics, '86), Sadalia King (B.A., sociology, '13) and C. Bryan Cameron (B.A., economics, '80) are among six alumni and friends of UC Davis honored for their achievements and impact on the university and the world.
"The 2023 honorees have transformed the world around them and exemplify the values that are core to UC Davis and our organization," said Dana Allen, assistant vice chancellor and executive director of CAAA.
The award recipients will be celebrated at the 50th annual Alumni Awards gala, "A Night at the Aggies," which will take place at UC Davis on Thursday, May 4. Tickets are available online.
A brief description of the three college alumni and their awards follows below.
Mari Elka Pangestu
Emil M. Mrak International Award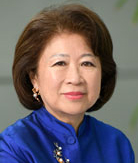 Pangestu has made tremendous global impact over a 30-year career in academia, government and international organizations. She is a professor of international economics at the University of Indonesia and has recently retired from the World Bank, where she oversaw development policy and partnerships. She has also served as the Minister of Trade and Minister of Tourism and Creative Economy in Indonesia.
Pangestu continues to bring her expertise and collaborative spirit back to UC Davis. In April, she was a featured speaker at a symposium on achieving sustainable and inclusive development. Pangestu shared current areas of focus by the World Bank and conducted a series of meetings on campus with students and faculty. Her passion and commitment to advancing global education and solving learning and health challenges have been invaluable in strengthening the connection between Indonesia and UC Davis.
Sadalia King
Young Alumna Award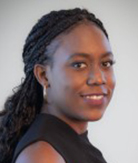 King serves as the associate director of government relations for Catalyst California, a nonprofit organization that advocates for racial justice by building power and transforming public systems. She leads the organization's statewide legislative, budgetary and administrative advocacy portfolio, and manages the government relations team in the Sacramento satellite office.
At UC Davis, King continues her advocacy work. She serves as a board member on the College of Letters and Science Government and Public Policy Alumni Group, a purpose-driven group focused on the advancement of UC Davis students and alumni seeking careers in public policy through social networking, professional development and graduate career opportunities. King is also a co-chair and founding member of the College of Letters and Science Young Alumni Network. She's committed to paying it forward and helping other young alumni establish themselves in the increasingly competitive job market.
C. Bryan Cameron
Lifetime Achievement Award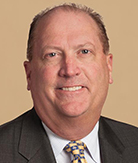 Cameron spent his professional career at Dodge & Cox, a large investment management firm, where he retired in 2021 as the senior vice president and director of equity research. His leadership, philanthropy and dedication to UC Davis will transform the university's research and educational excellence for years to come.
To support excellence and help make a lasting impact, Cameron volunteers on nonprofit boards, including serving on the Chancellor's Board of Advisors since 2014 and providing expertise on key issues affecting the university. He established two endowed chairs at UC Davis — first in 2006 for the Department of Economics, naming it the C. Bryan Cameron Distinguished Chair in International Economics. In 2019 for the Center for Neuroscience, he created the C. Bryan Cameron Presidential Chair in Neuroscience to accelerate the understanding of serious mental illness and advance the development of new treatments.
In 2016, he founded the Bryan Cameron Education Foundation to inspire young adults to make a positive impact in their communities and society. To date, the foundation has provided 105 full-tuition, merit-based undergraduate scholarships to high school students nationwide.
— Adapted from a UC Davis News article.
Primary Category
Secondary Categories
Tags