Three Alumni Awarded Prestigious Postdoctoral Fellowships
Three recent doctoral degree recipients in the UC Davis College of Letters and Science have been awarded American Council of Learned Societies Emerging Voices Fellowships. Cinthya Ammerman Munoz and Rachael Nez from the Department of Native American Studies and Viridiana Hernandez Fernandez from the Department of History have received the prestigious fellowship that will allow them to pursue postdoctoral research at other universities. Ammerman Munoz will be at the Georgetown Humanities Initiative of Georgetown University; Nez at the Program in Race, Migration, and Indigeneity at Indiana University, Bloomington; and Hernandez Fernandez at The Ohio State University Department of History.
The Emerging Voices program was launched in 2020 to provide support for early career scholars in response to the economic downturn from the COVID-19 pandemic. The goal of the fellowship is to support scholars whose voices, perspectives and broad visions will strengthen institutions of higher education and humanistic disciplines in the years to come.
Connecting Chile and California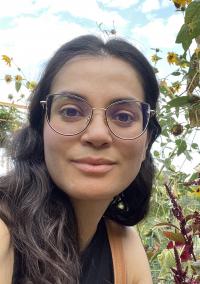 Ammerman Munoz '21, a Chilean-U.S. scholar, wants to cultivate collaborations between Indigenous Mapuche peoples in Chile and California Native Americans to address environmental and climate justice.
"My research explores the links between my homeland, the Mapuche territory in present-day southern Chile, and California Native homelands," said Ammerman Munoz, who also holds a master's degree in community and regional development from UC Davis. "Our intertwined history holds clues for how we can address environmental challenges."
Those histories first intersected in the mid-1800s when Mapuche land was cleared to plant wheat for California's gold rush population boom. The wheat fields were later converted to vast plantations of California's Monterey pine, which occupy approximately 20% of Mapuche territory and are a monoculture environment prone to wildfires. Ammerman Munoz will also look at how California is incorporating Indigenous practices, such as fire, in environmental management and how Chile might benefit from similar practices.
"I plan to organize a virtual conference that will center on the theme of Indigenous climate and environmental justice, and interrelated topics such as resource extraction, traditional ecological knowledges, language and cultural revitalization, education, territorial restitution and the rights of nature," Ammerman Munoz said.
Impact of rural people on agricultural innovation
Hernandez Fernandez '21, who also holds a master's degree in history from UC Davis, has done research to show the role of rural people and small-scale growers in Mexico on developing the commercial avocado market and how the transformation of forests into agricultural land has led to biodiversity loss.
"Through the case study of avocado cultivation in Mexico, I argue that rural people actively participated in industrialization food production … and transformed their local landscapes by appropriating and adapting outside agricultural innovations," she said. "They were not on the sidelines as portrayed in narratives by bureaucrats, large-scale farmers and agricultural scientists."
Language revitalization through animation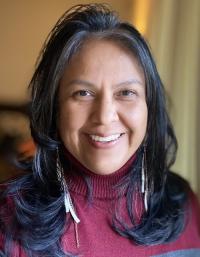 Nez '20, born and raised on a Navajo reservation, is researching Native language revitalization, learning and teaching.
"My goal as an academic and community member is to increase the research on visual and auditory methods used by heritage language practitioners. I researched animation as a tool to aid in heritage language maintenance, revitalization and preservation," she said. "Animated productions, I concluded, were key to engaging young Native minds. My present research discusses the need for more singing and song as an approach to language learning.
"Too frequently, heritage language learning is guided within a Western educational framework and follows colonial language policies. As a result, language policy restricts language learning to a classroom and textbook-based curriculum. This Western-based method emphasizes the importance of language learning; however, it sends a message to youth that language learning only happens within a school setting."
A documentary filmmaker, Nez has been a faculty member at the Institute of American Indian Arts and the Indigenous Language Institute, both in Santa Fe, New Mexico, and is fellowship program manager of the First Peoples Fund.
Two fellows coming to UC Davis
In addition to the UC Davis scholars receiving the fellowships, two postdoctoral scholars will be coming to UC Davis.
Cary Penate, who holds a doctorate in ethnomusicology from the University of Texas at Austin, will be working in the Department of Music, and Cecilia Isabel Vasquez, who earned a doctorate in anthropology from the University of Massachusetts, Amherst, will be serving at the UC Davis Global Migration Center.  
— Jeffrey Day, content strategist in the College of Letters and Science
Primary Category
Tags