Colloquium Highlights Sensory Aspects of Tea
Fully experiencing tea involves not just five senses but six, says tea master Wingchi Ip: "The sixth sense is the mind."
At a recent tea tasting at UC Davis, the Hong Kong importer of Chinese teas gave pointers on evaluating tea quality. Among them:
Examine, in order, the shape, color, aroma and taste of the tea leaves.
Use the correct water temperature and brew time for each tea type.
Recognize the subjective factors of tea taste. "Everyone has different impressions."
Keep an open mind.
Tea can taste different depending on the experience, mood, surroundings and mindset of the person drinking it, said Ip. Even the price of the tea can influence perceptions of its quality. "People always say the $100 tea is much better, more tasty," he said, smiling.
The Jan. 19 tasting kicked off the second annual colloquium of the UC Davis Global Tea Initiative for the Study of Tea Culture and Science, "The Sensory Aspects of Tea: Taste, Smell, Sight, Hearing, and Touch."
The colloquium brought about 200 people with wide-ranging expertise on tea—including scholars, importers, bloggers and students—to the campus Conference Center to hear lectures by four scholars:
"Tea Perceived: From a 9th-century Shipwreck to a 19th-century Snuff Bottle"
Victor Mair, a China scholar and linguist at the University of Pennsylvania, talked about researching his book, The True History of Tea. "I thought I'm going to prove that tea came from India. I got totally deflated." Mair traced tea's origin to Southeast Asia, though he said the Chinese domesticated the plant and "invented how to drink tea." A shipwreck, discovered in 1988 between Borneo and Sumatra, contained tea bowls that showed tea spread to China by the ninth century. "It was one of the thrills of my life when I found out about this. It's so incredibly important for the history of tea."
"Environmental and Management Effects on Tea Quality"
Selena Ahmed, an assistant professor at Montana State University who researches climate effects on tea production, said tea's birthplace could hold the key to its future as the planet warms. Ahmed said tea grown by traditional Southeast Asian methods in agroforests, rather than bushes in terraced rows, uses fewer pesticides, has higher concentration of healthful compounds, and is more immune to climate-induced quality decline. "Tea is an extremely sensitive crop and is an indicator species of climate change," she said.
"A Scientific and Cultural Quest of Taiwan Tea, Aroma and Taste"
Kai-Hsien Chen, a horticulturist and chemist at National Taiwan University, told the history of oolong tea production in Taiwan, beginning in the 1860s after a Scotsman named John Dodd was unable to break into the island's opium market and turned instead to growing tea. Dodd and partner Chung Sheng Lee became rich as the world, beginning in the 1880s, developed a craze for Taiwan's tea. The tea boom fostered the growth of Taipei City. Built in 1884, the walled city was modern for its time, with a railway running through one of its gates for shipping tea. Chen showed a series of historic ads, including a 1910 New York poster that hailed Formosa oolong as "the champagne of tea." 
"Coolie Poesis: Plantation Sounds and Labor Heritage on Sri Lanka's Tea Estates"
Mythri Jegathesan, an anthropologist at Santa Clara University, played recordings of Indian Tamil workers picking tea leaves and singing generations-old lullabies on plantations in Sri Lanka—sounds she calls "coolie poesis." (Poesis is the process of making.) The Tamils came to the island as migrant workers during British rule in the mid- to late-1800s. Understanding the tea workers' plight is important to understanding Sri Lanka's long civil war and continuing political conflict, Jegathesan said. She showed a 2009 wage slip for one worker whose net monthly earnings were $11.48. With low quality of life and high mortality rates for women and children, many workers wish to leave the tea estates. "And yet the plantation is their home."
Time for tea studies
The colloquium was organized by Global Tea Initiative director Katharine Burnett, associate professor in the Department of Art and Art History and director of the East Asian Studies Program.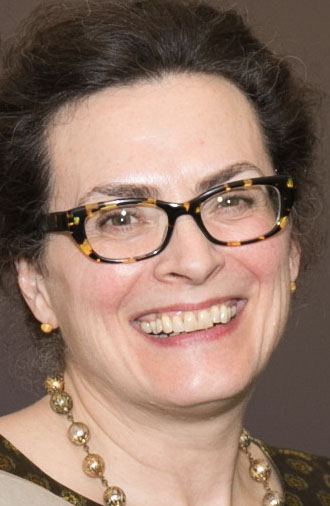 As a global leader in innovations at the nexus of food, health and the environment, UC Davis launched the Global Tea Initiative in 2016 to bring the university's premier research in agriculture, health, science, humanities and social science to bear on the study of tea. 
"We're the new kid on the block here, with UC Davis' already established expertise in wine and beer and coffee, honey and other things," Burnett said. "But we're excited to transform this idea as quickly as possible, because we know that tea is the most consumed beverage in the world. Only water is consumed more. The tea industry in the United States alone is about to reach $7 billion in sales … So it's time that it's not only served at the table but studied."
A one-of-a-kind initiative
The pre-conference tasting, attended by about 70 people at the Robert Mondavi Institute for Institute for Wine and Food Science, put tea center stage in a sensory theater where wine often stars.
In welcoming participants to the tea tasting, Clare Hasler-Lewis, executive director of the Mondavi Institute, called the study of tea "one of the most exciting initiatives on campus."
The Global Tea Initiative is a teaching, research and outreach effort meant to involve the whole campus, fostering and leading collaboration across the sciences, humanities and social sciences to explore ways tea influences everything from ceramics to gender roles to health practices all over the world.
Lou Berkley, a San Francisco Bay Area writer for Teaforia and a regional buyer for International Tea Importers, said he was thrilled.
He said many people in the U.S. tea business have been feeling their way and hope that UC Davis will eventually launch a master's degree program on tea. "I think the college will be surprised by the number of applications they will get for that program," he said. "There's no other game on tea."
— Kathleen Holder, content strategist in the UC Davis College of Letters and Science
Primary Category
Tags