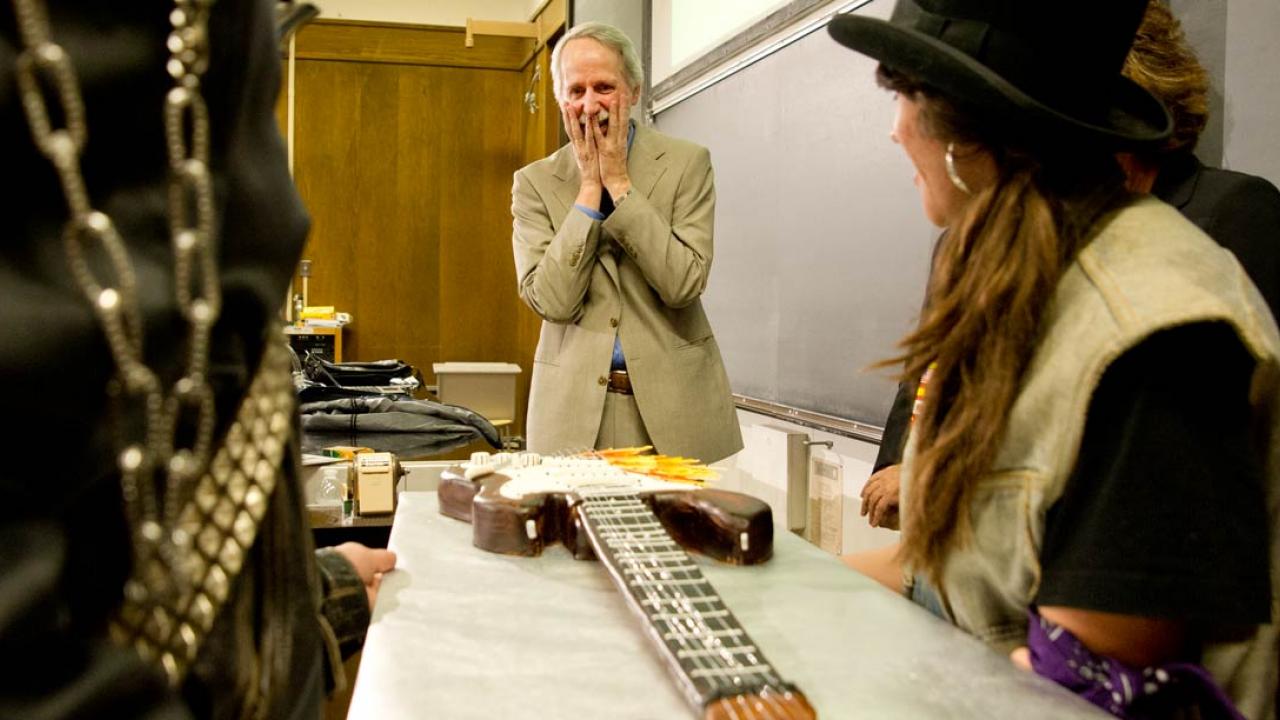 When he retires at the end of this academic year, UC Davis music professor Christopher Reynolds will leave a rich legacy. After 33 years of scholarship, service and artistry in the College of Letters and Science's Department of Music, his accomplishments abound:  
Led groundbreaking research on 19th-century musical

borrowings and allusions.

Curated a collection of 6,000 pieces of sheet music by women composers, much of which he donated to the UC Davis Library.

Initiated classes on rock 'n' roll and the Beatles.

Served as president of

the American Musicological Society in 2013–2014.

Elected to the American Academy of Arts and Sciences in 2016.

Awarded the 2013 UC Davis Prize for Undergraduate Teaching and Research, one of the highest awards given by the university.

Named honorary member of the American Musicological Society in December.
"When I started I thought I wanted to end up at an Ivy League university," said Reynolds, who earned his master's and doctoral degrees from Princeton University. "I'm from California and I connected to the students here. I've had the privilege of teaching at a number of great universities and I would compare our best students to the best students at any of those universities." 
He did teaching stints at Yale University, Stanford University, University of Heidelberg, the University of Göttingen, and the Harvard University Center for Renaissance Studies in Florence, Italy. He was director of the UC Davis Study Center in Germany from 2002 to 2004.
Music borrowings and a biography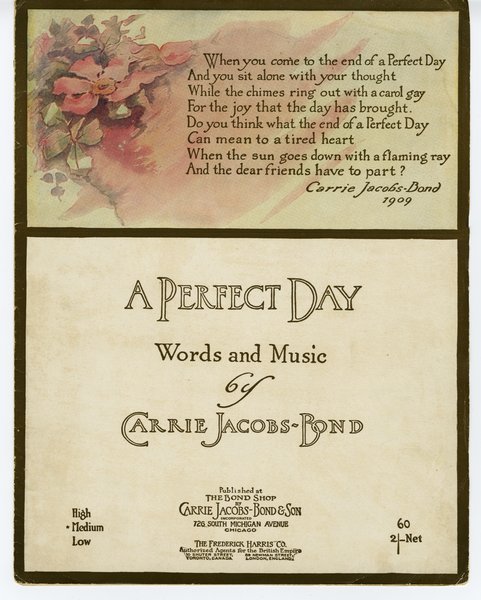 His books include Wagner, Schumann, and the Lessons of Beethoven's Ninth and Motives for Allusion and Context and Content in Nineteenth-Century Music, both of which explore his ideas of musical borrowings.
"UC Davis has given me freedom as a scholar to explore ideas that are more off the wall," Reynolds said.
In retirement, he has two more books to tackle right away.
One will be a biography of Carrie Jacobs-Bond, who Reynolds discovered through his collection of music by women composers. Author of "I Love You Truly" and "A Perfect Day," she was one of the best-known early-20th-century composers of popular songs, but largely has been forgotten.
The other book will be a further exploration of musical influences that will most likely be titled Composing From Models: Looking Backward, Moving Forward.
Symposium will honor his work
Composing From Models: Looking Backward, Moving Forward is also the title of a day-long symposium honoring Reynolds on April 14. Presentations will be made by his UC Davis colleagues as well as scholars from Stanford, UCLA and Columbia University. Music composition faculty have created short works inspired by other composers that will be performed. The symposium is free and open to the public.
"We wanted to organize a conference in his honor on musical modeling, a topic on which he has worked his entire life," said Anna Maria Busse Berger, a UC Davis music professor. "At the beginning of his career, scholars were not convinced by his work and advised him to do other things. This has changed in recent years, as he has won numerous major awards and other scholars have been inspired by his work. What better way to show what he has achieved than to invite a number of the best scholars in the United States who have been stimulated by Chris' work?"
Category
Tags