The campaign for access to life-changing scholarly pursuits
The alumni-led Dean's Advisory Council (DAC) is defining the future of student retention and success in the College of Letters and Science, and they're looking outside the classroom to make it happen. 
With 65% of all UC Davis undergraduate credits earned in the College of Letters and Science, the College has a unique duty to ensure all students have access to hands-on experiences that complement classroom learning, provide career preparation and develop critical thinking skills. 
The Beyond the Classroom fund supports opportunities to deepen disciplinary knowledge through meaningful experiences – internships, service learning, clinical opportunities, professional development, travel abroad, global engagement and field research. Many of the College's students come from underprivileged backgrounds and would not otherwise have the opportunity to gain these real-world skills without the generosity of donors' support. 
In a 2019 survey1 of leadership at four-year public institutions, 91% rated practical experiences outside the classroom – such as internships, service, or experiential learning – as highly effective in fostering student success and retention. 
Thanks to the dedicated fundraising efforts of the DAC, the Beyond the Classroom fund has afforded hundreds of students the opportunities to explore new horizons, such as interning at UC Davis Medical Center or conducting research for the Anti-Defamation League while studying abroad in Germany.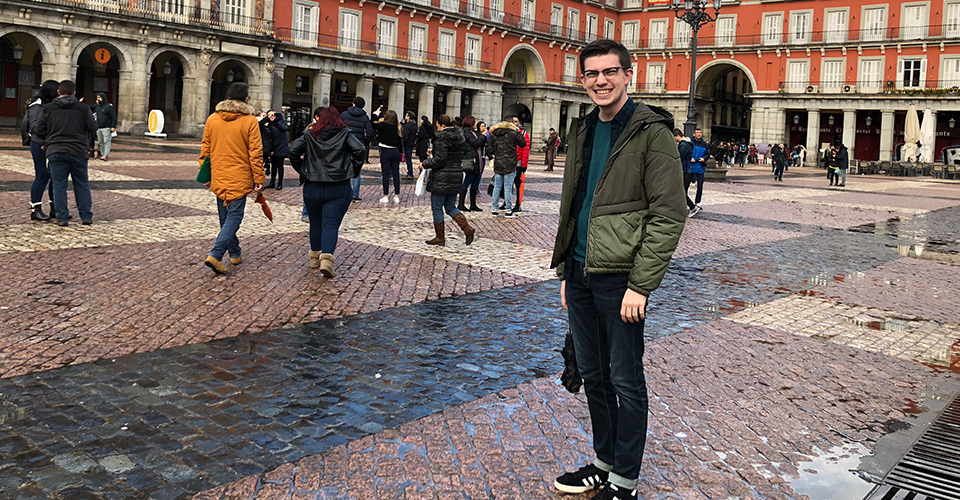 "[Studying abroad] was a great way for me to enhance my Spanish language learning and cultural competency." — Kenton Goldsby
1*Ruffalo Noel Levitz, 2019 Effective Practices for Student Success, Retention, and Completion Report
Tags