Lisa See and her research partner and tea expert and importer Linda Louie will give the keynote address at the UC Davis Global Tea Initiative Colloquium on Jan. 21 at 9:30 a.m.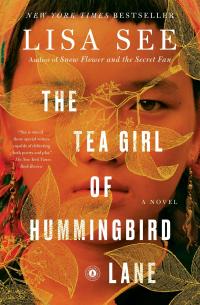 Author Lisa See knew she wanted to write a novel that was connected to China's one-child policy, but was struggling to find a way to connect it to a broad sweep of history. She found the answer in tea.
While attending an event in 2015 where See shared the stage with a tea master, she learned about pu-erh, a rare and expensive tea. Pu-erh plays a central role in her 2017 novel, The Tea Girl of Hummingbird Lane, which focuses on a mother and the daughter she gave up for adoption.
"I knew what my historic background would be and could go so many ways with that," See said. "One particular cake of tea becomes a clue to the daughter's identity."
Not long after that, See met pu-erh expert and importer Linda Louie, and together they visited pur-erh growing and processing areas in China.
But See's connection to China goes much farther back — her great, great grandfather came to California from China in the late 19th century to work on the transcontinental railroad. He later opened an herbal shop in Sacramento where his son, Fong See, joined him and expanded the product line to include undergarments for the local brothels and Asian curios. The family relocated to Los Angeles, where Fong See became a leader in the city's Chinatown, building a business empire and becoming patriarch of a large family.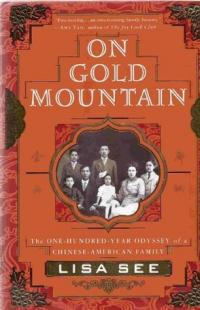 She recounts that history in her 1995 book On Gold Mountain: The One-Hundred-Year Odyssey of My Chinese-American Family. The book inspired the 2000 exhibition "On Gold Mountain: A Chinese American Experience" at the Autry Museum of the American West in Los Angeles and an opera by Voices of California, a project of the Los Angeles Opera.
After writing On Gold Mountain, See turned her attention to fiction. Her books include a trio of mysteries, and the historical novels Dreams of Joy, Snow Flower and the Secret Fan, Peony in Love, Shanghai Girls, and most recently, The Island of Sea Women. Many of See's books have been on The New York Times Best Sellers list.
All the books have required extensive research, and not just going to China where she saw pu-erh storage facilities watched over by armed guards.
"I do love being in a dusty archive of a library, going to talk to scholars and scientists who are so passionate," See said. "Research is my favorite part of the whole process."
Growing up, See spent many hours in the family's Chinatown shop drinking tea. But since meeting a tea master and engaging in extensive research about tea, she's become a connoisseur. She starts the day with a "light, grassy and kind of astringent tea," she said. "Later on I like an aged tea, something bolder and richer. I really do love an Iron Goddess of Mercy or a true jasmine tea as well."
— Jeffrey Day, content strategist in the College of Letters and Science
Tags