Seminar gives students a wide view of world's most consumed brew.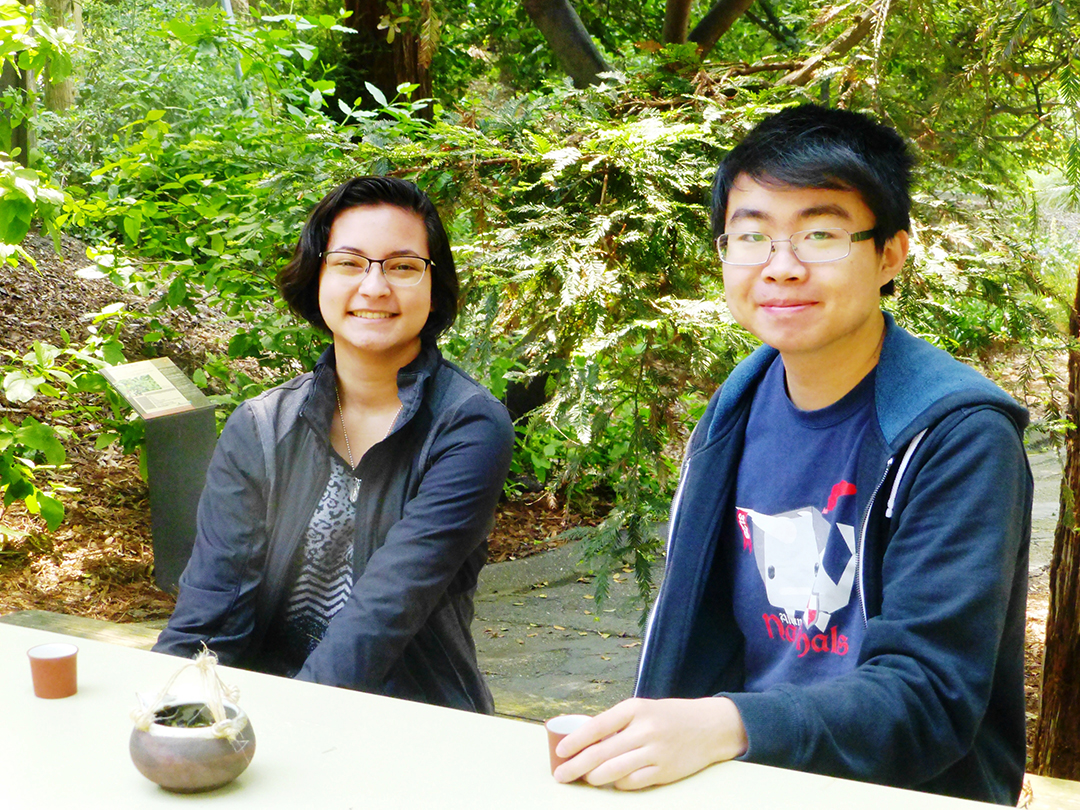 From a trip to the Consulate General of Japan in San Francisco, to tea tasting, to lectures given by an art historian, chemist, nutritionist, farmer, librarian, and professor of Japanese literature, the seminar "Global Tea Culture and Science" introduces students to the rich and intersectional world of tea.
The first-year seminar, open to all undergraduates, is part of the larger Global Tea Initiative (GTI) in the College of Letters and Science. Launched in 2015, the GTI brings the university's premier research in agriculture, health, science, humanities, and social science to bear on the study of tea. 
In addition to offering the seminar, conducting multidisciplinary research on tea, forging partnerships with industry, and hosting an international conference each year, the GTI aims to provide opportunities for students to study tea and make career connections to the wide range of industries engaged in tea. 
The focus on tea has sparked interest from students in many disciplines, who have formed the Global Tea Club. And an M.F.A. candidate in design, Harold Linde, received a $20,000 grant from The Green Initiative Fund (TGIF) to design and build an immersive Tea Experience Lab on campus.
"We're excited to move this initiative forward," said Katharine Burnett, associate professor of art history, GTI's founding director, and a scholar of Chinese art and culture. "By bringing together UC Davis' famed programs in agriculture, health, and the sciences with its remarkable strengths in the humanities and social sciences, GTI is creating something that no other campus can do, or do so well." 
To date, over 40 UC Davis faculty from disciplines across campus are engaged in the project, and several teach during the quarter-long seminar. For more information, visit globaltea.ucdavis.edu.
– Donna Justice, director of marketing and communications for the UC Davis College of Letters and Science, wrote this article for the fall 2019 issue of the College of Letters and Science Magazine. 
Tags