The Sheffrin Lecture endowment supports an annual lecture on topics related to the social sciences and public policy that have broad relevance to our students, our faculty and the wider university community.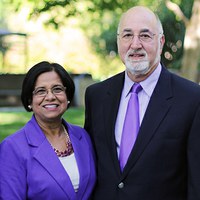 Since 2010, the Sheffrin Lecture fund has brought distinguished scholars from across the social science disciplines to UC Davis to share their work on such topics as health care reform, government secrecy, immigration, and polarization in American Politics.
Each of these talks has informed our thinking on the day's most relevant issues of national public policy.
The Sheffrin Lectures in Public Policy are possible thanks to a gift from economics professor emeritus Steven M. Sheffrin, and his wife, Anjali. Steven Sheffrin served as dean of the former Division of Social Sciences in the College of Letters and Science from 1998 to 2008.