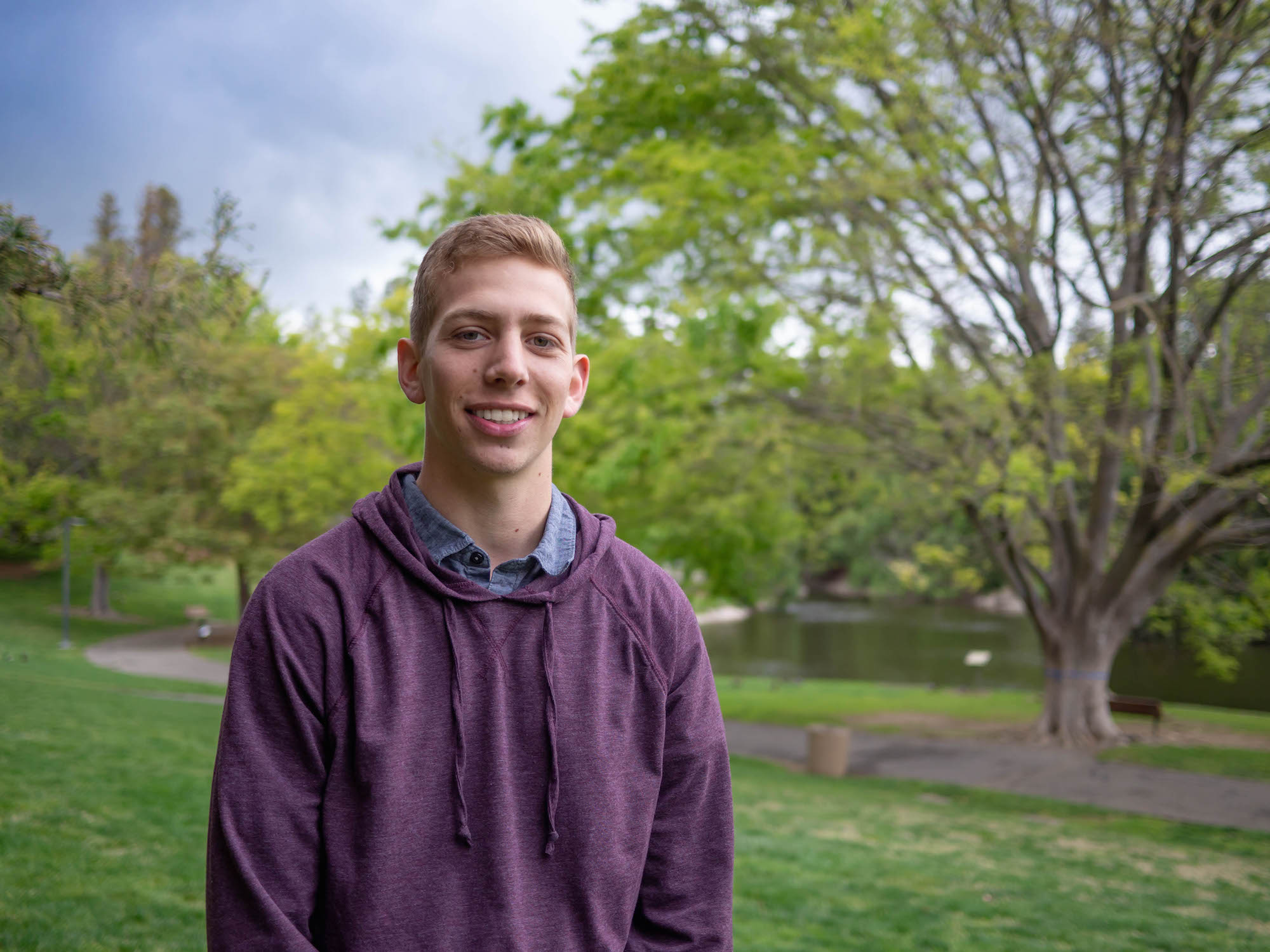 Growing up in the Bay Area, Jake Trusheim always had a passion for the outdoors. When it came time to turn that passion into a career, he chose UC Davis.
Trusheim knew he wanted to join a conservation organization after graduation, so he entered with a Wildlife, Fish and Conservation Biology major and a Spanish minor. Trusheim switched to a major in Spanish after realizing fluency would help him better connect with people in the countries where he plans to work.
"After graduation I'd like to work for a conservation organization in Central America, and having my background in conservation biology as well as Spanish is incredibly useful," he said. "I have the technical skill and knowledge from conservation, and my Spanish allows me to communicate and work with people from the area."
Although a double major means more classes, Trusheim said he still finds time to hike and ski in the mountains and visit his family and friends in Marin. "I love the location of Davis because it's right between the Bay Area and Tahoe," he said.
Discover how easy it is to add a major or minor at haveitall.ucdavis.edu.
Tags