Before you schedule...
We want to make sure you get connected to the appropriate resource to meet your needs. The drop-down topics below will help you navigate or get support for common questions.
General Questions and Support
Self-service options and frequently asked questions.
Major/Minor Questions
Questions about specific major or minor requirements and progress are best directed to advisor(s) in the department. Other common topics for Major/Minor advisors include:

– Declaring or changing a major or minor.
– Academic planning and course scheduling.
– Major-specific petitions.
– Honors programs and special study opportunities.

Schedule an appointment with a major/minor advisor.
Change or Declare a Major
Please use the Change of Major webform to:

- Declare or change your major.
- Add an additional major.
- Change your degree type (A.B. or B.S. option).

Completed forms will be submitted to the appropriate advisors and dean's offices involved. Major changes should be submitted at least one quarter prior to graduation. Note: You cannot submit a change of major in your first quarter at UC Davis. 

Minors: Please use the Minor Declaration webform to declare a minor.
Degree Requirements
If you have general questions about your requirements, visit our Degree Requirements section for a detailed list of University, General Education and College requirements.

You can also download the Graduation/Degree Self-Check form to track your progress.
Degree Check
Want to see your official progress toward University, General Education and College requirements? Request an official degree check. A College advisor will review your progress and upload an official degree check to your OASIS. Note: this will not include progress in your major(s) or minor(s). Please contact your major/minor advisor for details.
Holds
Please be sure to check the type of hold before scheduling an appointment.

College Holds: The following hold types require an appointment with a College advisor:
- Mandatory Advising (LM or LA)
- Probation (LP)
- Undeclared (LU)
- Excess Units (LH)

Major Advising Holds: Please contact your major advisor for details.

Other University Holds: Advisors are not able to remove holds placed by other university departments such as:
- Immunization
- Financial Aid
- Other Registration Holds
Graduation and Commencement
Graduating? Be sure to complete the following before the deadlines:

1) Complete the Online Graduation Application. This step is required to officially certify your degree and receive your diploma.

2) Register for Commencement if you would like to participate in the UC Davis Commencement Ceremony.

3) Make plans to check in with a College advisor as well as your major/minor advisor to make sure you are on track with your requirements.
Academic Resources and Support
Academic support, opportunities and planning.
Other Non-Advising Topics
Review before making an appointment.
Financial Aid, Scholarships and Grants
If you have questions about your financial aid, please contact Financial Aid and Scholarships. Academic advisors are not able to provide assistance with specific aid and awards questions.
Registration, Transcripts and Diplomas
Please contact the Office of the University Registrar if you need help with your Pass Times, are having registration issues, or need help obtaining the following records:

- Official Transcripts
- Proof of Enrollment or Degree Verification
- Diplomas
Bills, Fees and Payments
For questions regarding your fees, loans or MyBill payments, please visit Student Accounting. Advisors are not able to address or remove accounting holds.
Health and Wellness
Student Health and Counseling Services provide a variety of health and wellness services for students.
Basic Needs and Support
If you are experiencing food, housing or financial insecurities, please visit Aggie Compass for resources and support. A 24-hour emergency line is also available if you or someone you know is experiencing an immediate crisis.
Dorms, Apartments and Dining
Questions about on-campus or off-campus housing? Visit Student Housing and Dining Services.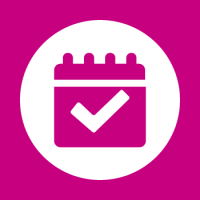 Schedule an Advising Appointment with a College Advisor
A UC Davis ID and Passphrase are required to access the appointment system. After scheduling, check your UC Davis email account for an email confirmation and instructions for connecting with your advisor.
If you cancel your appointment less than 24 hours prior or do not show to your appointment, you will receive an appointment penalty and may be unable to reschedule for up to two weeks.
Express Advising
Have a quick advising question? Drop in to virtual Express Advising to speak with an advisor.