Two Professors Pen Books on Protests
Two UC Davis faculty members have new books out on forms of protest.
English professor Joshua Clover's Riot. Strike. Riot: The New Era of Uprisings examines the whys, whens and wheres of riots and why they are on the rise.
Larry Bogad, associate professor of theatre and dance, draws on his own experiences in the use of humor and theatrics in protests in Tactical Performance: The Theory and Practice of Serious Play.
"Serious Play" shows how theatrial elements work in protest
In his new book Department of Theater and Dance associate professor Larry Bogad explores the use of theatrical techniques in protest, with a special emphasis on humor.
Tactical Performance: The Theory and Practice of Serious Play (Routledge, 324 pages, $29.95.) draws examples from Bogad's experience as a co-founder of the Clandestine Insurgent Rebel Clown Army and work with the groups the Yes Men and Billionaires for Bush as well as theatrical approaches used in protests going back to the Civil Rights Movement.
"I'm exploring how we use our skills as theatrical artists to contribute to social and political protest," said Bogad, who has been at UC Davis since 2004.
"Earning the moment"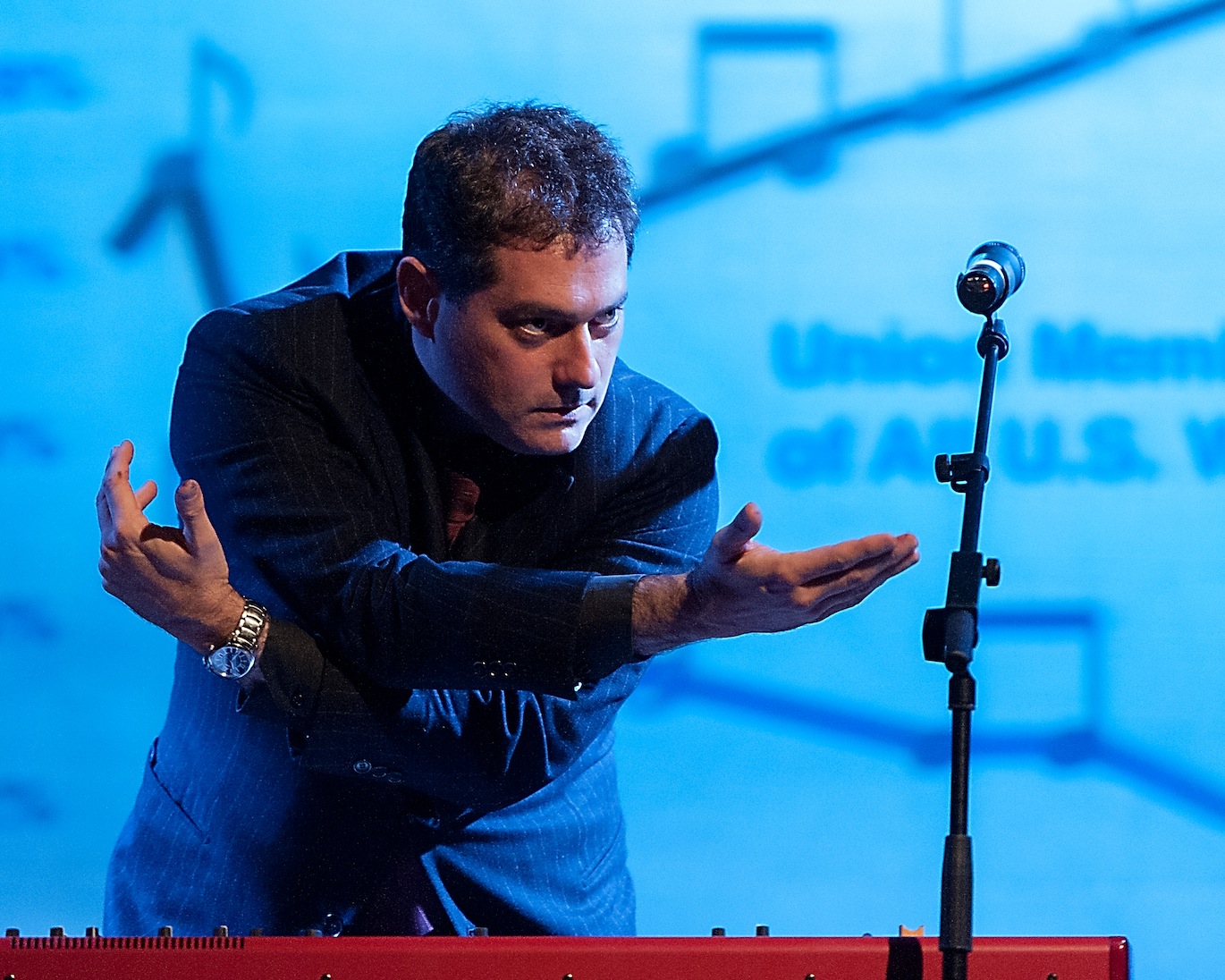 The performance/protest model can be particularly effective by "earning the moment" and "creating irresistible images."
Those "moments" might be clowning around and acting out, such as when he performed as St. Francis in a protest by workers at the St. Francis Hotel in San Francisco. The performer/protester "earns" the attention of the viewer for the more serious message "by creating something beautiful or moving or humorous," Bogad said.
A good example of an "irresistible image" is on the cover of the book. It's a photo of  "Trixie the Clown" kissing the shield of a riot police officer at the 2005 G8 summit in Scotland.
"These kind of protests show a creative, thoughtful side," he said. "This is charismatic action. If you can make people laugh it opens them up. It has an effect on the body, and can open the mind in a similar way."
Clowning with a cause
Such clowning around over serious matters – wealth disparity, global warming, war – can be seen by some as frivolous, Bogad admits.
"But satire is a complex mixture of idealism and cynicism, and is far from frivolous," he said. "It's not just foolery, there is fearlessness as well. Our mantra is: Serious but not solemn."
Professor Looks for Why, When, Where of Riots in New Book
In his new book Riot. Strike. Riot. The New Era of Uprisings (Verso, 208 pages, $24.95), UC Davis English professor Joshua Clover aims to create a "theory of riot."
For Clover, it seems time for such a theory because of the rise of the riot around the world. He cites those in the U.S. during the past few years that have frequently come about after deaths of black men at the hands of police — starting with Michael Brown in Ferguson, Missouri, in 2014, continuing that same year with Eric Garner in New York City, and Freddie Gray in Baltimore in 2015.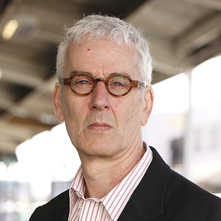 The current state of "riot" has been spawned by the expansion of unemployed and underemployed people working in an informal economy that can be illegal, such as Garner selling single cigarettes when he was arrested, Clover said. In days of good industrial jobs, the preferred method of protest was striking against the employer over the value of workers' labor, while today's riot rises from societal issues beyond the workplace.
"Riot is originally about the struggle over how much food costs, what it takes to get by on a daily basis," Clover said.
Outmoded characterizatons  
He also suggests that the descriptions of strike — rules, rational, goal oriented — and riot — chaotic, violent, no clear goals — are badly outdated.
"In fact strikes have often been violent and riots often have goals," Clover said. "A bold claim I'll make is that riots are usually more effective than strikes in bringing about change." He points to programs such as the U.S. Department of Housing and Urban Development that grew out of riots during the '60s in Los Angeles, followed by those in Detroit, Chicago and other places.
Long process on theory
The concept for Riot. Strike. Riot. began developing during the recession starting in 2008 that brought about protests over major budget cuts at the University of California and saw the rise of the Occupy Movement.
"I began having online discussions with several people, and we all thought there seemed to be more and more riots taking place," he said. "We were discussing if they were an effective tool for change, are they a good thing or a bad thing, why are they happening more?"
He was invited to give a talk on the topic at a history and social sciences conference the next year. He didn't feel it went well, but afterward one person came up and said what he had to say was interesting. "It was a brief exchange."
Later he got an email from the man, who turned out to be the acclaimed University of Chicago sociologist William Sewell.
"That gave me a lot of encouragement."
No judgments on riots
The book doesn't judge riot and its effectiveness.
"I never say they are good or bad, but as far as I can tell there are going to be more and more. The book is about developing a model that could be predictive — when and where and why do you get riots?"
More about Joshua Clover
Other recent books:
Red Epic (Commune Editions 2015)
1989: Bob Dylan Didn't Have This to Sing About (University of California Press 2009)
Review of Riot.Strike.Riot in the Chicago Tribune
Clover's columns in The Nation
Upcoming appearances:
Oakland Book Festival, May 22 at 3:30 p.m.
Bay Area Book Festival, June 4 at 1:30 p.m.  
— Jeffrey Day, content strategist in the UC Davis College of Letters and Science
Primary Category
Tags