Music Fest Gives Composers Unique Collaborative Experience
The UC Davis Department of Music's Revision/s Festival has brought together eight emerging composers and top professional ensembles – including the St. Louis Symphony Orchestra – for a six-months-long collaboration culminating in three concerts.
The composers wrote works, had run-throughs of their works with the ensembles, got feedback and had a relatively generous six weeks for revisions in preparation for performances Jan. 18, 19 and 20 at UC Davis.
"We've called it the Revision/s Festival because this project gives us a chance to confront a big problem in contemporary music," said Sam Nichols, a faculty member in the music department. "Composers typically work alone, and one piece might take months to complete. Then, they're suddenly thrown into rehearsals, which is collaborative work, sometimes with a large number of people. However, it's not unusual for a new piece to receive only one or two rehearsals right before the performance, which leaves little time to fix what's wrong."
Composers may only have a few days or even a few hours to make corrections and adjustments.
"There's a disconnect between the solitary composing, where one person gets to make all of the decisions, and the communal work of rehearsal, where a group translates a score into live sound," he said. "There's a lack of balance between the conception and execution. We're hoping that this festival gives us a model of a better way of making music." 
This is the fourth biennial new music festival the music department has produced in collaboration with the Robert and Margrit Mondavi Center for the Performing Arts, which is hosting a performance by the St. Louis Symphony.
The composer fellows taking part are from around the country and include UC Davis graduate students Phil Acimovic and Chris Castro, and Laura Schwartz, who earned a bachelor's degree in music from UC Davis in 2013. Those who applied were selected by music department faculty, and UC Davis students were given no special consideration.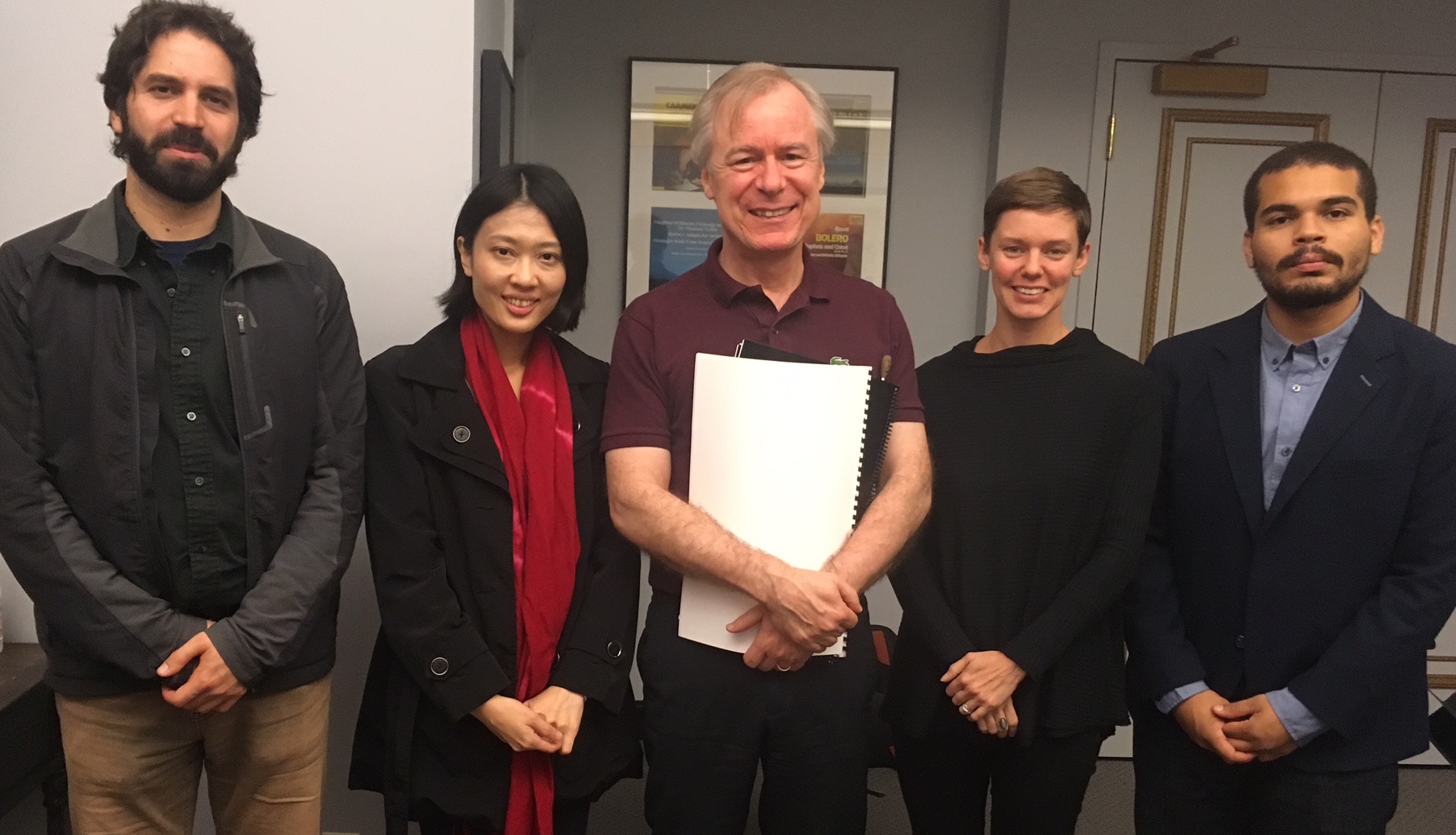 The St. Louis Symphony (in a chamber orchestra configuration of 30 to 40) will perform works by Acimovic, Castro and two others. As part of being selected, the composers went to St. Louis in the fall for run-throughs of their pieces by the orchestra and received feedback from St. Louis Symphony music director David Roberston and players.
"(Robertson) spent at least a half an hour on each piece," said Castro, whose "Choruses III" will be performed. "He knew the scores very well and was very honest. That kind of attention is hard to find."
This is the second collaboration among the St. Louis Symphony, the Mondavi Center and the UC Davis College of Letters and Science Department of Music. In 2013, the orchestra was in residence at UC Davis and performed six works by music composition faculty members and worked with students.
"Robertson has an extraordinary talent for helping young composers translate their works from page to stage," said Don Roth, executive director of the Mondavi Center. "This is a once-in-a- lifetime opportunity for our students. The St. Louis Symphony residency represents at a very high level what our artist residency program is all about – moving beyond the performance hall to utilize these great musicians as teachers, role models and mentors."
The lineup for the festival:
St. Louis Symphony Chamber Orchestra, Jan. 18 at 4 p.m., Mondavi Center. Free. 
The Empyrean Ensemble, the music department's professional contemporary music group, will play works by two fellows and other composers Jan. 19 at 7 p.m., Ann E. Pitzer Center. A pre-concert talk with the composers takes place at 6:15 p.m. 
San Francisco music duo the Living Earth Ensemble will play works by two more fellows, along with pieces by other composers, Jan. 20 at 2 p.m., Pitzer Center. 
Robertson will also conduct the UC Davis Symphony Orchestra in a side-by-side rehearsal with the St. Louis Symphony, and the St. Louis Symphony Orchestra will give a full concert at the Mondavi Center Jan. 17. 
— Jeffrey Day, content strategist in the UC Davis College of Letters and Science
Primary Category
Tags