From Solar to Spam in Art and Science Talk
Art and science rarely work alone. On Nov. 16, the UC Davis Department of Design demonstrated the integration of art and science at its quarterly presentation of LASER: Conversations in Art and Science.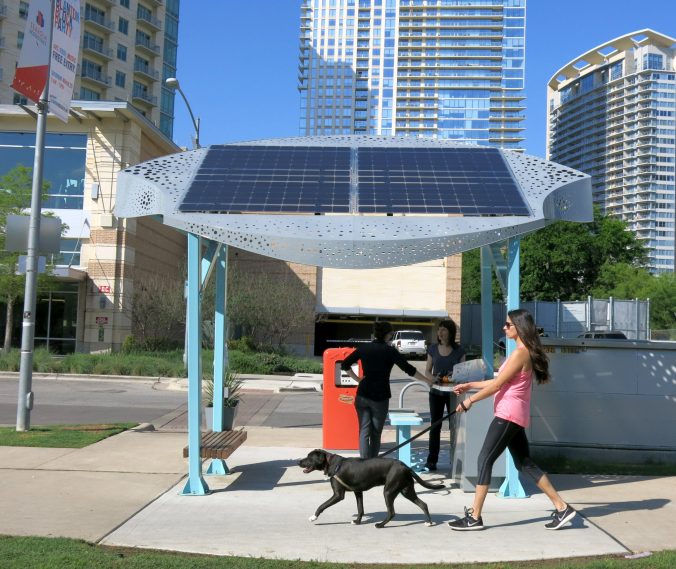 Leonardo Art Science Evening Rendezvous (LASER) is a program created by Leonardo, a nonprofit organization dedicated to media, technology and art. LASER takes place in cities worldwide and creates opportunities for the "powerful exchange of ideas between practitioners in art, design, science and technology," said Jiayi Young, a UC Davis assistant professor in design. The event is meant to be informal but engaging and informative, said Young, one of the event's organizers.
This quarter, LASER featured three presenters: Petr Janata, UC Davis psychology professor; Beth Ferguson, UC Davis assistant professor and director of Sol Design Lab; and Michael Arcega, San Francisco State University assistant professor and artist.
Janata spoke about his work at the UC Davis Center for Mind and Brain, where he uses behavioral and functional neuroimaging machines and computational models to study "music-evoked remembering." This technology shows the brain areas that become active when people listen to music. Janata is working on a long-term case study called the Neurobiography Project. Participants in this project listen to song excerpts and report their memories associated with each song. These "musical neurobiographies" can reveal a lot about a person, much like a narrative, Janata said.

Ferguson spoke about her work on the Electric Drive, a solar-powered charging station for electric bikes, scooters, cars and cell phones located in the Seaholm EcoDistrict of Austin, Texas. Ferguson said she designed the piece to be eye-catching and inviting to the public: "I am interested in making renewable energy more visible."
This project is one of many she and her studio, Sol Design Lab, have created in efforts to raise awareness about sustainability. Ultimately, Ferguson hopes her pieces will help people see what renewable energy can look like in their homes and spark more conversation about sustainability.

Arcega discussed his artwork, which integrates and is influenced by his Filipino and American culture. His piece, "SPAM/MAPS," is an example of this. Arcega said he, like in many Filipino families, grew up eating Spam luncheon meat and wanted to create a piece about its prevalence. Arcega then took the word, spam, which backwards is maps, and created the final product: a world map created entirely out of Spam. Arcega shaped the Spam meat and used pins to create different countries. This is meant to reflect the high levels of Spam consumption across the world, Arcega said.

The evening ended with thoughts and questions from the audience, a mix of UC Davis students and Davis community members, who left with new inspiration and ideas. Upcoming LASER talks will take place on Feb. 15 and May 10.
— Jeanette Yue, undergraduate intern in communications and marketing in the UC Davis College of Letters and Science
 
Primary Category
Tags