What Shells Tell: Studying Abalone with Meghan Zulian
White abalone shells ​are​ magnificent structures. Translucent during the marine snail's juvenile days, the extremely durable shell increases in opacity as the organism ages, gaining its paint-splatter-esque red, brown and white coloring from the algae it eats.  
But abalone, along with other marine organisms, are facing a crisis, one that affects the integrity of their shells.  
As carbon dioxide emissions increase in the atmosphere, so too does the amount of carbon dioxide absorbed by our oceans. The presence of this chemical compound leads to a lower pH, increasing the acidity of ocean waters. This negatively affects shellfish that rely on specific environmental conditions to build and maintain their shells. Like oysters, clams and yes, abalone.   
"Essentially, with ocean acidification, there are less building blocks," said Meghan Zulian, a doctoral candidate studying earth and planetary sciences in the Ocean Climate Lab at the UC Davis Bodega Marine Laboratory. Zulian likened the biomaterials of abalone shells to homebuilding materials. "You can imagine what houses might look like if there was a brick shortage. They might be cobbled together and they might look a little wonky. Ultimately, that's the same thing that we look for in those shells."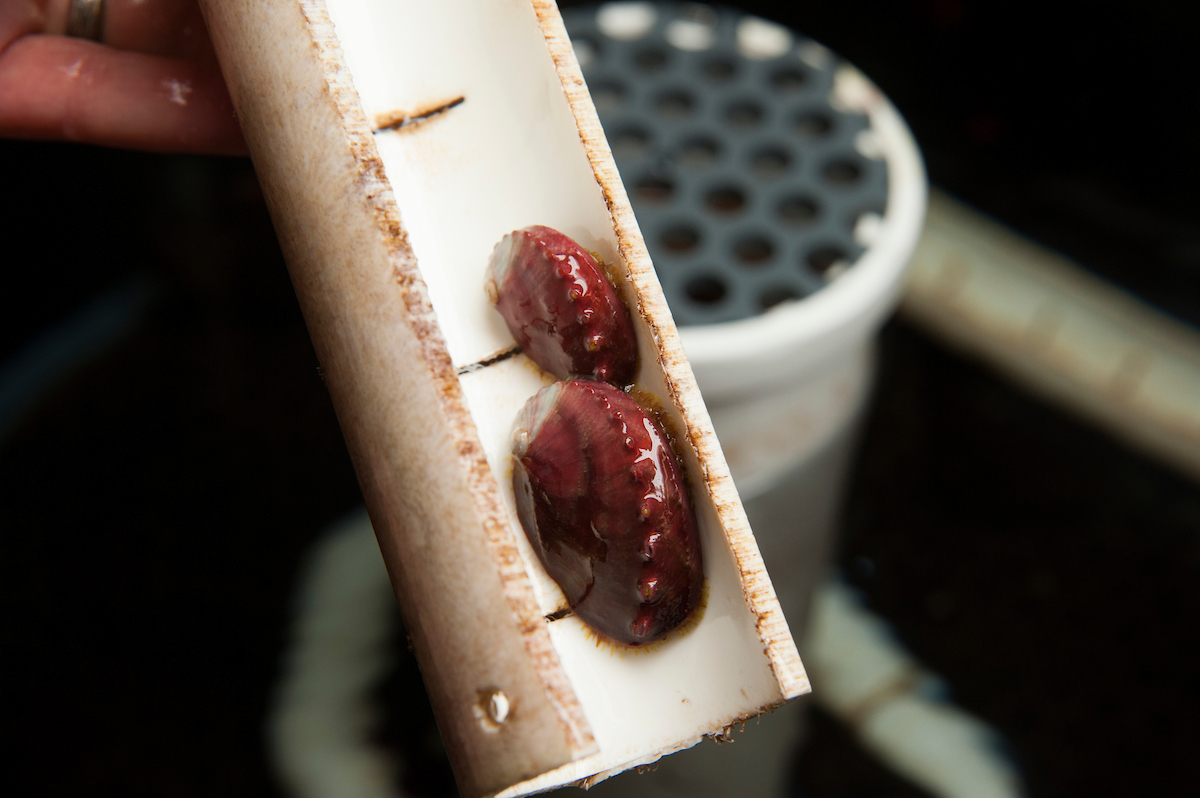 Threats of ocean acidification 
A glimpse through a microscope reveals the abalone shell to be an oval-shaped marvel of natural engineering. The calcium carbonate-based shell is meticulously layered in a way that resembles stacked bricks. 
"Abalone shells are very cool biomaterials," Zulian said. "Generally, people from ​​materials scientists backgrounds study them because of their physical properties, because of how profoundly strong they are while still being flexible. And that's basically because of this interlayering of strong minerals with organic material between."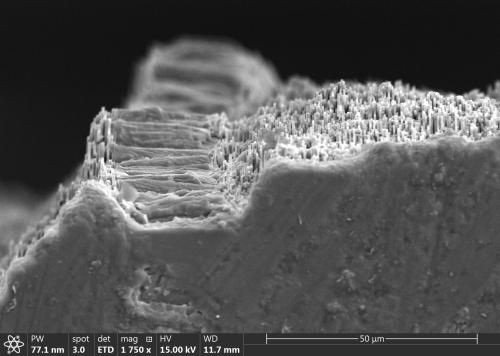 But ​an abalone shell ​built​ in acidified conditions is more porous, causing an "osteoporosis-like effect," according to the National Oceanic and Atmospheric Administration. Zulian noted that such structures can also have a lot more disorganized crystals or damaged outer organic matter.
Zulian has devoted her doctoral studies to understanding how ocean acidification, and more broadly climate change, affects culturally, economically and ecologically important shellfish. But the work isn't purely academic. With her research, Zulian wants to bridge the gap between science and​ the people who use it​. She's received multiple awards for her work, including this year's Melbourne R. Carriker Student Research Award in Malacology, a UC Davis Dissertation Year Fellowship and a UC Davis Public Scholars for the Future Award.  
"A lot of my research has been driven by conversations with policymakers, fishermen​, conservation​ and resource managers in varying capacities," said Zulian, noting that such conversations have informed her approach to data collection and its potential applications for solutions. "If you really want your science to be used, you have to be intentional about it. You have to talk to people. You have to be sure that your research is guided by what they value and that it's also brought back to them."  
Connecting science to action 
Take those concerned with bringing back a species from the brink of extinction. Such is the case with the White Abalone Captive Breeding Program at the Bodega Marine Laboratory. With white abalone being broadcast spawners and so few left in the wild, reproduction left to chance isn't an option.    
"The breeding program in the lab is basically in charge of making as many abalone babies as possible," Zulian said. "They then release them to the wild when they reach a certain size."  
And therein lies the problem. Growth isn't uniform within the white abalone species. Some snails may grow an inch in a year, while others grow the same length in five or six.  
"If some are reaching that release size at 2 years old and some are reaching that at 5 years old, you can imagine their shells might look a little different," Zulian said. "More specifically the ones that take longer might have thicker shells, which may make them less vulnerable to predators because they're harder to get through. Whereas the ones that grow quickly, they might be at a disadvantage when they first get planted, but over time, growing bigger than predators might be more important." 
This question is one that wildlife managers ponder. Do we want white abalone that outgrow predators quickly? Or do we want white abalone that can withstand predators immediately? What's more, how will such newly planted abalone thrive in an increasingly acidified ocean?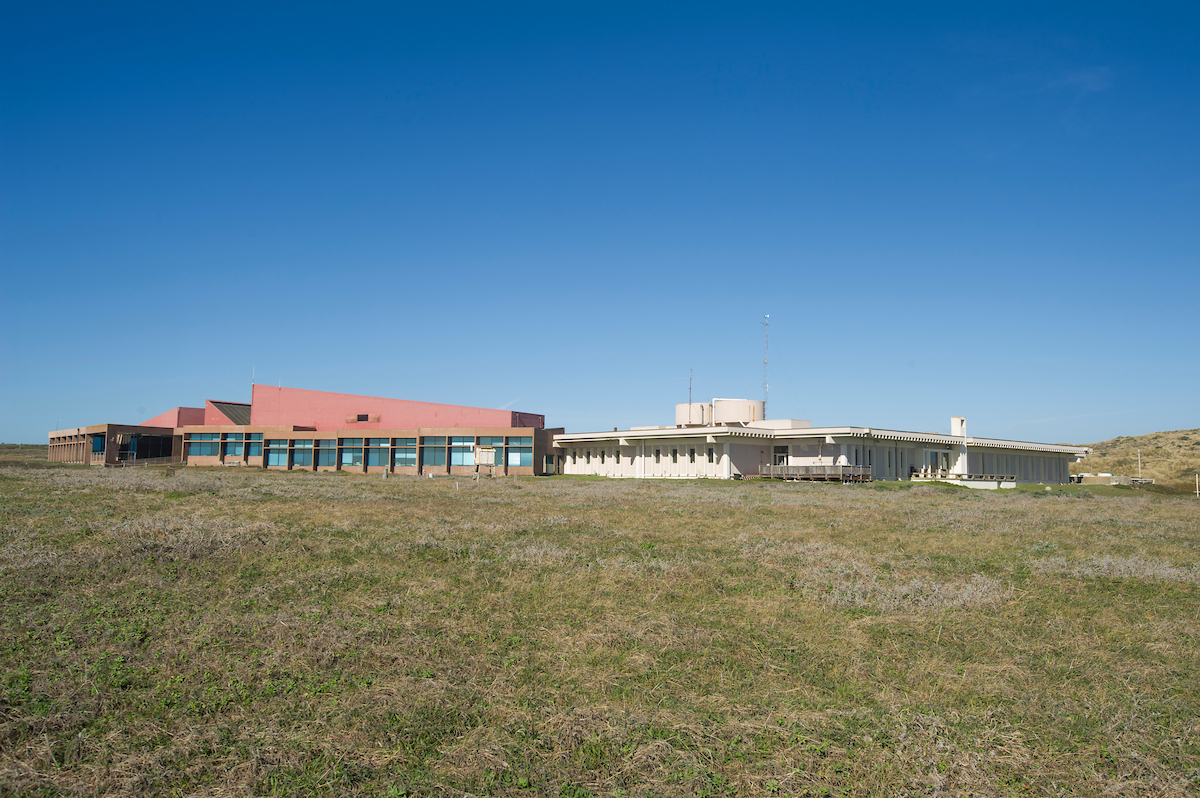 On the forefront of climate change 
Zulian hopes to answer such questions of conservation through her research. Though motivated by curiosity, she is also motivated by the problems facing the world today, specifically issues of climate change.  
"There's so much about the world that we don't even understand and yet, we're changing it," said Zulian, who has witnessed firsthand how climate change is affecting organisms at a structural and microscopic level. "For me, there's always a level of just feeling like you're seeing the last leaves on the trees before they fall, or you're meeting someone brilliant as they're about to pass." 
Studying at UC Davis has enabled Zulian to work with those who are seeking solutions. 
"UC Davis is a really fantastic place to be because there's tons of conservation organizations in the Bay Area and it's really close to the Capitol," she said. "I also think that kind of inherently in the culture of UC Davis, it's a little bit more tapped into the political and applied worlds." 
Primary Category
Tags