Scholarships Support Stellar Students
Back-to-school time at the UC Davis College of Letters and Science means a rededication to our mission as a liberal arts powerhouse. More than ever, we are focused on growing our students' intellectual adaptability, critical thinking and collaborative commitment to improving themselves and the world around them.
Students like sophomore Melissa Loomis and seniors Joel Jenkins and Mary Serafin convince us we are on the right track. While each is following a unique path, they hold in common a passion for their major, a curiosity about the world, and the drive to make the world better.
And all of them credit the support of scholarships to their success at UC Davis.
Melissa Loomis (B.S., cognitive science, '20)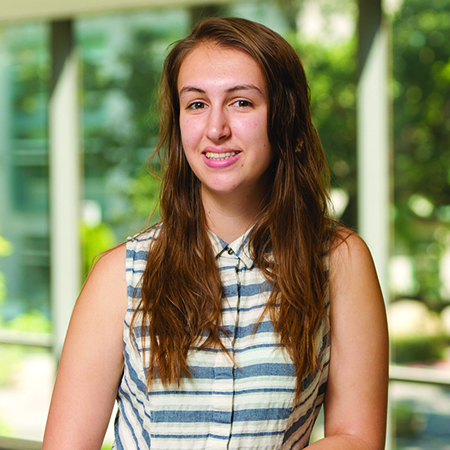 Melissa Loomis is a second generation Aggie (her mother is an '85 graduate) who attended three different high schools and yet managed to shine brightly throughout.
For Loomis, being supported by the college has proven invaluable.
"The scholarship is the reason I decided to attend UC Davis, as my financial situation wouldn't have allowed me to attend otherwise. It's given me the opportunity to pursue a major I am passionate about—one that is only offered at a few select universities."
Loomis is taking full advantage of the breadth of learning available in cognitive science, a new and growing major: a multidisciplinary study of the mind, including perspectives from philosophy, psychology, neuroscience, computer science, linguistics and anthropology. She also studies Spanish and Mandarin, aiming to become fluent, all while deepening her knowledge of technology to become a leader in this new age of artificial intelligence.
Joel Jenkins (B.A., linguistics with Spanish minor, '18)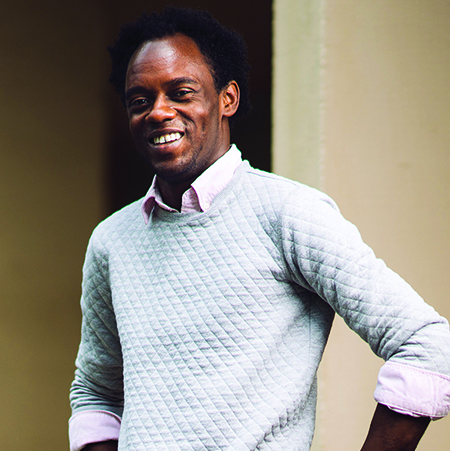 Long before graduating from Berkeley City College or transferring to UC Davis, Jenkins witnessed the power of language to make the most challenging life experiences less traumatic.
Fresh out of high school and fluent in Spanish, Jenkins worked as a medical translator in an emergency room. "The dynamics that happened in that room … I could see I was doing something that made things better for people. And I knew language was the conduit for that."
But Jenkins craved a deeper understanding of language and the ability to make a longer-term contribution to helping others. That desire eventually led him to community college and then to UC Davis where he is considering pursuing a master's degree in linguistics, as well as a Ph.D.
"I see language as a living, breathing thing that creates another level of dimension. And I can be leading some of that conversation," said Jenkins, who speaks Spanish, French, Italian and Portuguese, and is currently learning Arabic.
Despite Jenkins' stellar academic performance over the last several years, he says he wasn't always a star student. After enduring a move from New York to Atlanta as a child and attending five different elementary schools, his grades suffered.
Ultimately though, having two older sisters who carved out unique and rewarding careers and personal lives inspired him to create his own. "I've seen them pivot and be self-starters. They've invented life as it works for them. My sisters made me think I can do this."
Mary Serafin (B.A., economics and design, '18)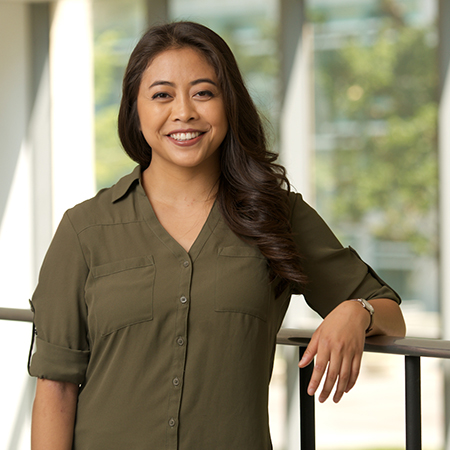 Mary Serafin exemplifies the ambition, creativity and ingenuity so many liberal arts majors share. Her ultimate aspiration is to become a social entrepreneur, so she chose to double major in economics and design.
"The combination of my majors allows me to explore subject matter that both genuinely interests me and prepares me for my future career in business, consulting and entrepreneurship," said Serafin.
She values the college's economics major for its breadth and for landing her internships at Intel and Accenture. She loves the design major for its combined emphasis on critical design thinking and hands-on applications. "Beyond the classroom, we're asked to challenge how design can impact the greater community and world."
In addition to excelling in two demanding majors, Serafin is the founder and president of Davis Women in Business, a student organization that strives to empower women to "discover their own talents and achieve success that they can share with the community and the world." Last spring, the group launched its inaugural women's leadership summit, OWN IT, designed to bridge the gap between female leaders and the millennials who admire them.
When she isn't studying, working or organizing others to do good, Serafin plays basketball. Scholarship support helps make this all possible, according to Serafin.
"Aggies are also the kinds of leaders who find strength and value in bringing each other up along the way. They deliberately go out of their way to serve as mentors and resources for other Aggies. Even after graduation, alumni are very willing to support and guide our current students," said Serafin.
"Each gift plays a key role in helping UC Davis advance both as a student body and university," she said. "By giving a gift to the college, you're enabling a student who was once in your shoes to excel. Each gift can represent another resource, opportunity, or facility for another Aggie to inch closer to their academic and professional goals."
Philanthropy matters
Loomis, Jenkins and Serafin exemplify the power of giving to the College of Letters and Science. Together, we can provide the extra support many students need to explore their passions and translate their time at UC Davis into a lifetime of opportunity and contributions to making the future bright for all of us. Consider making a gift today to support students. 
Primary Category
Tags