Internationally Acclaimed Artists Head to UC Davis This Fall
The UC Davis Department of Art and Art History in the College of Letters and Science will host an extraordinary lineup of visiting artists in the coming months. Making art that explores contemporary issues related to race, the environment, gender and national identity, this year's visitors will work closely with students and deliver public talks. This fall's visiting artists are Jessica Segall, Xu Bing, Christina Quarles and Tarrah Krajnak. The UC Davis studio art program visiting artists program is one of the most extensive in the nation.
The California Studio
Jessica Segall's performances, videos and installations address environmental issues and human interventions in nature. Her work often has a whimsical twist: a chandelier powered by lemons and a wood-burning movie projector. She has recently shown at the Fries Museum in the Netherlands, the Coreana Museum of Art in South Korea and in the Havana Biennial.
Segall will give a talk Oct. 13 at 4:30 p.m. at the Jan Shrem and Maria Manetti Shrem Museum of Art at UC Davis.
The talk is co-sponsored by the Manetti Shrem Museum.
Xu Bing is known for artworks that use language, words and text that ask viewers to consider how our cultural backgrounds, especially those shaped by language, affect our understanding of the world. He was first widely recognized for his 1987 Book From the Sky, which is made of 4,000-plus invented Chinese characters. His work incorporates a wide variety of media including ink rubbings, stencils, scrolls, computer manipulations, organic materials and living animals.
Xu has received the MacArthur Fellowship, and his work has been shown at the Museum of Modern Art, Guggenheim Museum, British Museum and Victoria and Albert Museum.
He is a professor and the director of the academic committee at the Central Academy of Fine Arts in Beijing.
Xu's talk takes place Nov. 3 at 4:30 p.m. in the Wyatt Pavilion Theatre.
His talk is co-sponsored by the UC Davis College of Letters and Science, UC Davis Global Affairs, East Asian Studies, and the departments of Art and Art History, Cinema and Digital Media, and East Asian Languages and Cultures.
Coming early next year will be Shimon Attie, who has done large-scale, site-specific installations in 10 countries, incorporating film, photography and writing that address issues ranging from the Holocaust to the current refugee crisis.
The California Studio: Manetti Shrem Artist Residencies at UC Davis hosts five internationally recognized artists annually in quarter and weeklong residencies focused on teaching at the undergraduate and graduate level. The program launched in fall 2021.
Thiebaud Endowed Lecture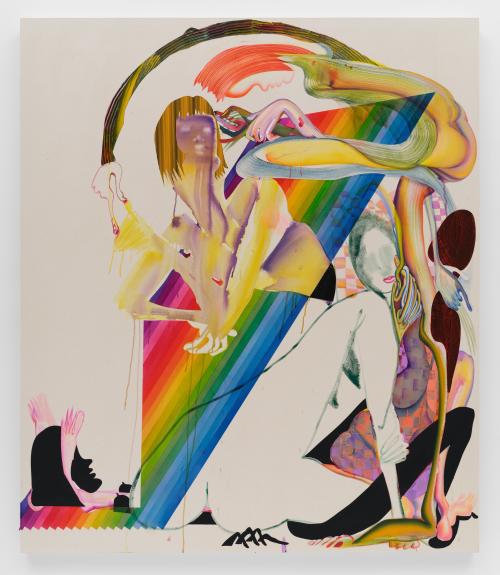 This year's speaker is Christina Quarles, whose figurative paintings of intertwining bodies and body parts explore contradictory ideas of the self. Quarles' art involves a complex process of gestural drawings that are photographed and manipulated with illustration software. These are then used as guides for creating finished paintings.
During 2021 and 2022, the artist had solo exhibitions at the Frye Museum in Seattle, the South London Gallery in London, the X Museum in Beijing and the Museum of Contemporary Art Chicago; her work was also included in the biennials in Venice, Italy, and Lyon, France. One of Quarles' paintings is in "Young, Gifted and Black" at the Manetti Shrem Museum through Dec. 19.
Quarles will give her talk Nov. 17 at 4:30 p.m. at the Manetti Shrem Museum. 
Her visit is supported by the College of Letters and Science and co-sponsored by the Manetti Shrem Museum in connection with the exhibition "Young, Gifted and Black: The Lumpkin-Boccuzzi Family Collection of Contemporary Art."
The Betty Jean and Wayne Thiebaud Endowed Lecture in the Theory, Practice and Criticism of Painting, Drawing and Sculpture celebrates the art and lives of Professor Emeritus Wayne Thiebaud, and his late wife, Betty Jean. Since 2015, the lecture has brought leading artists, critics, curators and art writers to campus.
Art Studio Visiting Artist Lecture Series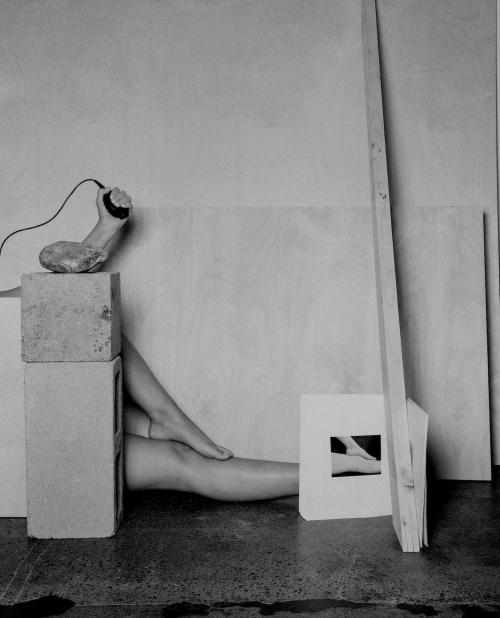 Tarrah Krajnak is a photographer who explores culture, place and self-identity. Her "El Jardín De Senderos Que Se Bifurcan" was published as a book in 2021 and named to the Museum of Modern Art's inaugural list of 10 photo books of the year. For the project, Krajnak employed found photographs, her own writing, and images from Peruvian magazines in an effort to understand her place in the larger political, social and historical narratives of the year (1979) and place (Lima, Peru) of her birth.
Krajnak's photos are held in the collections of the Centre Pompidou in Paris and Museum Ludwig in Cologne, Germany, and have been published in Aperture and Artforum.
Krajnak's talk will take place Dec. 1 at 4:30 p.m. at the Manetti Shrem Museum.
Her visit is supported by the College of Letters and Science and co-sponsored by the Manetti Shrem Museum.
The Art Studio Visiting Artist Lecture Series is a critical component of UC Davis Art Studio's Master of Fine Arts program. Lecturers are invited by graduate students and art studio faculty, and meet with graduate students for one-on-one critiques.
— Jeffrey Day, content strategist in the UC Davis College of Letters and Science
Primary Category
Tags