Geoscientists Take Part in Frontera Supercomputer
UC Davis scientists are taking part in a project to build the new "Frontera" supercomputer at the University of Texas at Austin. Funded by a $60 million grant from the National Science Foundation announced last week, Frontera will be the fastest computer at any U.S. university and among the most powerful in the world.
Computational Infrastructure for Geodynamics, headquartered in the UC Davis College of Letters and Science, and led by Louise Kellogg, professor of earth and planetary sciences, is a partner in the project.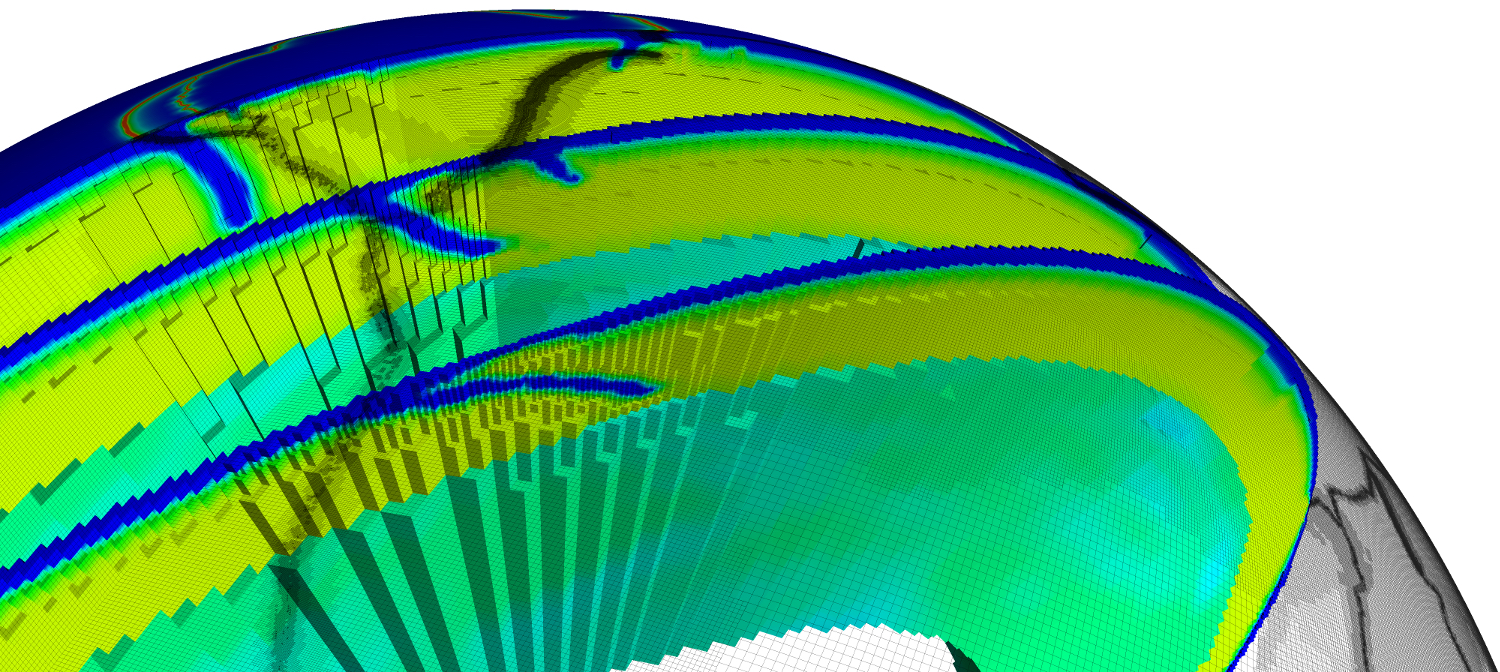 "This new computer will enable unprecedented models of physical processes in the solid Earth, including mountain building, plate tectonics, mantle convection, volcanism, earthquakes, and the origins of the Earth's magnetic field," Kellogg said. CIG develops and disseminates the scientific software that makes these models possible.
If completed today, Frontera would be the fifth most powerful system in the world, the third fastest in the U.S. and the largest at any university. Frontera will be about twice as powerful as Stampede2 (currently the fastest university supercomputer, also at the Texas Advanced Computing Center at UT Austin) and 70 times as fast as TACC's Ranger, which operated until 2013. To match what Frontera will compute in just one second, a person would have to perform one calculation every second for about a billion years.
Frontera will also be used for work on particle physics, astronomy, climate modeling and hurricane forecasting. The machine's name alludes to "Science the Endless Frontier," the 1945 report to President Harry Truman by Vannevar Bush that led to the creation of the National Science Foundation.
— Andy Fell, UC Davis News and Media Relations
Primary Category
Tags