In Memoriam: Francisco X. Alarcon Lived His Poetry Every Day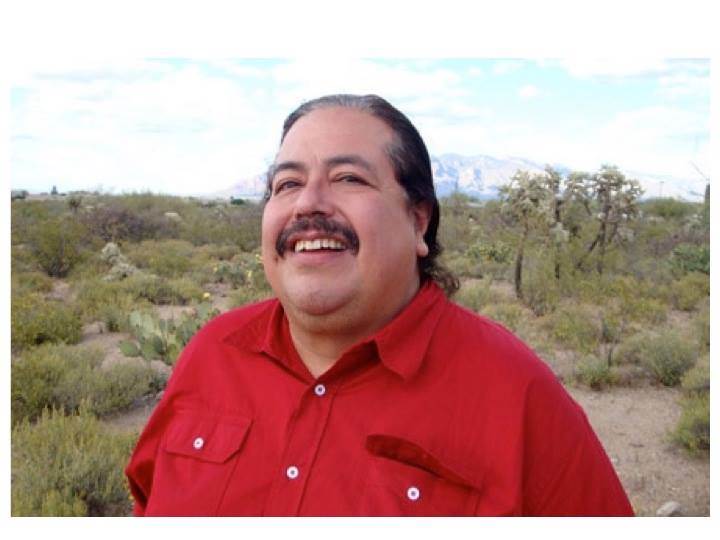 Francisco X. Alarcón broke ground as a poet, writing in English, Spanish and the native language Nahuatl, creating poetry for children, and was an early, openly gay Chicano poet. His writing, like his personality, was all embracing, addressing social and political issues, love and sex and nature. Alarcón, a long-time continuing lecturer in Spanish at UC Davis, died Jan. 15.
Over the past 25 years he published a dozen collections of poetry for adults including Body in Flames/Cuerpo en llamas, Snake Poems: An Aztec Invocation, From the Other Side of Night/Del otro lado de la noche and Deep Song /Canto hondo. Among his books for children are Laughing Tomatoes: And Other Spring Poems/Jitomates risuenos: y otros poemas de primavera, From the Bellybutton of the Moon, Other Summer Poems/Del ombligo de la luna: y otros poemas de verano and Iguana in the Snow: And Other Winter Poems/Iguanas en la nieve: y otros poemas de invierno.
"He lived his poetry every day," said Cecilia Colombi, chair of the Spanish and Portuguese department. She and Alarcón both began working at the department in the fall of 1992 and have been close ever since. "He has a big impact on all of us. Francisco was a big man and his love was immense."
Born in Wilmington in Los Angeles County in 1954, his family moved to Mexico when he was 6 and he returned to the U.S. when he was 18. Alarcón became interested in writing as a teenager when he began transcribing his grandmother's songs. Alarcón's poems are distinguished by short lines and stanzas that explore mestizo culture and identity, American identity, sexuality, Mesoamerican history and mythology.
He graduated from California State University, Long Beach, and earned his master's degree in Latin American literature from Stanford University. Alarcón came to UC Davis in 1992 to direct the Spanish for Native Speakers Program and also taught a Spanish creative writing class. The Native Speakers Program grew under his leadership and was one of the first in the UC system, Colombi said.
"He was able to connect to the students so well and worked closely with students who were often the first in their families to attend a university," she said.
Rigoberto González met Alarcón shortly after arriving at UC Davis as a graduate student in 1992.
"I remember sitting in his classroom and feeling as if so many of my dreams were possible — to be a writer, to be a teacher, and most importantly, to be myself," said González, author of 10 books of poetry and prose and a professor of English at Rutgers-Newark, the State University of New Jersey. "Francisco's charisma and energy were unstoppable."
Alarcón's book of sonnets De amor oscuro/ Of Dark Love "gave me permission to reconcile my ethnicity with my sexuality on the page," González said.
Pablo Ortiz, professor of music, and Alarcón collaborated on several music and words projects including the choral piece Face and Heart.
"Francisco was, simply put, a force of nature," Ortiz said. "He will always be with us. "We were friends and collaborating with him was always natural, easy. When I think of him, I remember the final words of Face and Heart: "Let us arrive/like children/to the huge playground/the universe.
Jeffrey Day, content strategist in the UC Davis College of Letters and Science
Primary Category
Tags