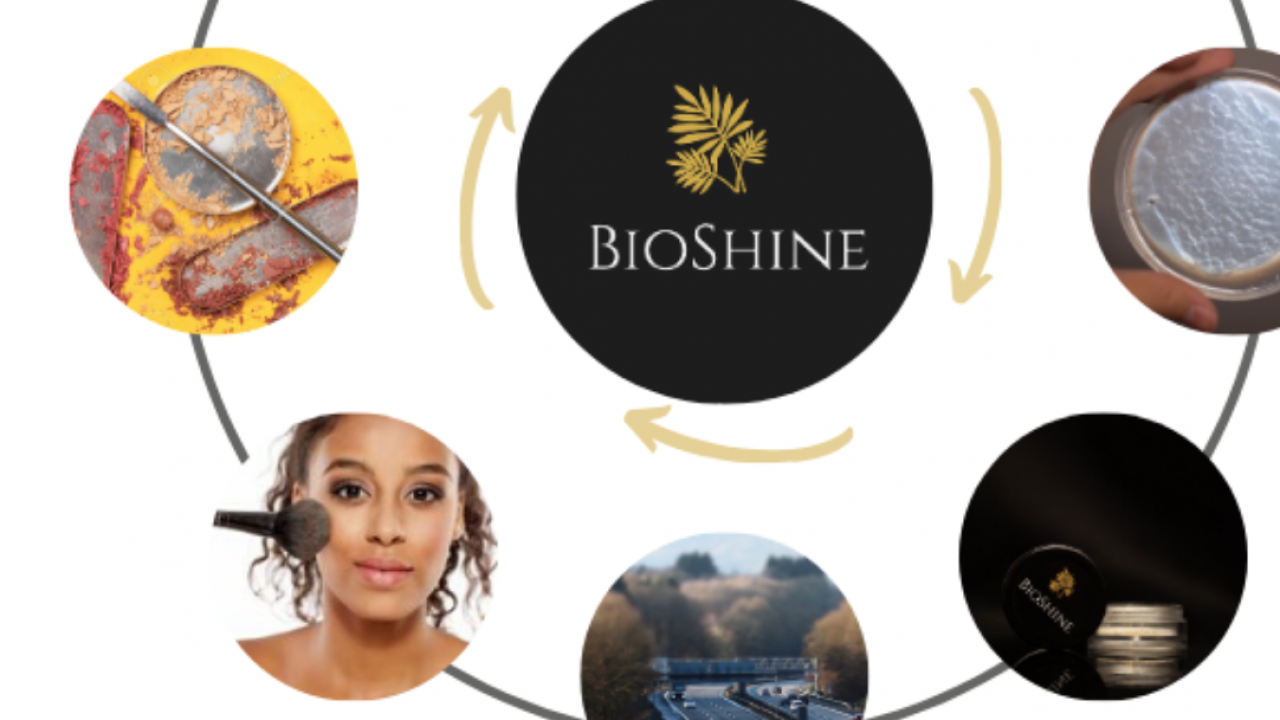 Two UC Davis student teams are taking part in the international Biodesign Challenge June 15–19. They are among 45 finalists from 12 countries who will present their projects during the virtual Biodesign Challenge Summit 2020. This is the first year UC Davis has had two teams in the competition. Five of the seven students are in the College of Letters and Science.
Team BioShine, made up of Mikaela Pham (design and biology), Pavithra Pandian (cognitive science), Megan Wang (design) and Olivia da Polo (design), have taken a new approach to making iridescent makeup. The team's skin highlighter incorporates crystals  made by bacteria rather than the mineral mica, used in most makeup brands and often mined by children. BioShine was also chosen in advance as one of two finalists for the MANA Prize for the Future of Beauty in the BioDesign Challenge.
Team Trash Trolls, consisting of Ale Valladares (design), River Taylor (environmental science and management) and Devyn Durham (biology), aims to lessen methane escaping from landfills. The team has created small spheres of biodegradable material that eat methane and convert it to carbon dioxide. The spheres are intended to be added to household trash.
The teams have been mentored by professors Christina Cogdell, Department of Design; David Furlow, Department of Neurobiology, Physiology and Behavior; and Marc Faccioti, Department of Biomedical Engineering.
Category
Tags