College of Letters and Science Majors Rule the Political Universe
The UC Davis Washington Program (UCDC) offers a unique opportunity for undergraduate students with majors of all kinds

–

from English to animal science

–

to live, work, and study for an academic quarter in the nation

'

s capital. No matter their major, students integrate compelling coursework with exceptional work experience from an array of organizations throughout the Washington, D.C., metro area. The following College of Letters and Science undergraduate students participated in the fall 2017 program and discovered that the possibilities at UCDC really are endless. Aside from the significant professional development, every student interviewed cites personal growth as the key outcome of their time in the UCDC experience.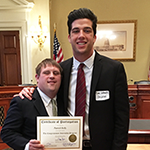 Ryan Calbreath (Political Science-Public Service and Economics '18)
Interning at the office of a U.S. congressmember, Ryan Calbreath expected to be nearly invisible among such powerful political figures. What he didn't expect was the welcoming and supportive environment that embraced him.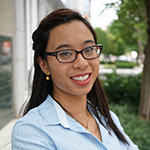 Allyson Nicole Camino (Political Science-Public Service and Chinese '17)
Allyson Nicole Camino, who has lived and studied in the Sacramento area for most of her life, was eager to challenge her professional and personal skills in a completely different environment. With keen interests in both domestic public policy and foreign policy, Washington, D.C., seemed like the ideal place for Allyson to grow.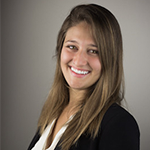 Luana Coberg (Anthropology '18)
"UCDC went beyond anything I could have imagined. I can't even put into words how much I loved the program and everything that came along with it."
Approaching UCDC as an anthropology major, Luana Coberg was unsure how she would fare in the politically-driven environment. Looking back now, she could not have imagined a more positive experience.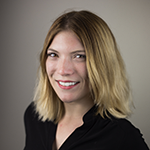 Sage Lauwerys (Linguistics '19)
During her time in the UC Davis Washington Program, Sage made unforgettable memories by exploring historic monuments and visiting countless events in Boston, New York, Philadelphia, and, of course, Washington, D.C., itself.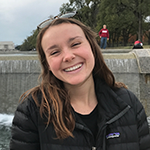 Megan Pynes (International Relations and Spanish '18)
"There was no better place for me than D.C. to put the skills I learned at UC Davis to work."
With interests in foreign policy and international advocacy, what better place for Megan Pynes to be than "the" major political center: Washington, D.C?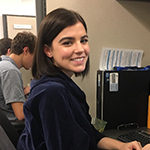 Michaela Worona (Political Science-Public Service '18)
"Keep an open mind, have lofty goals, and be ready for anything."
Michaela Worona set high goals before embarking on her journey to Washington, D.C. From making professional connections to gaining political experience, Michaela was ready to personally and professionally grow in an environment different from Sacramento.
- Profiles by Maddy Shiber, writing intern in the College of Letters and Science. May 15, 2018.
Tags