YouTube Interview Series Explores Music and Climate Change
Ryan Suleiman, a doctoral student in music composition at UC Davis, has long been concerned with the environment, nature and climate change. Over the past few years, Suleiman has written works titled Drought, Skies of Smoke and Burning. In the spring he reached out to other musicians to see what they had to say about music that explores the natural environment, with an emphasis on climate change, for a series of YouTube interviews.
"This is a topic I've been interested in for a long time," said Suleiman, a native of Sacramento. "Nature has always been an important part of my composing and life. During the peak of the drought several years ago, I became much more concerned about climate change. That expanded my thinking to include large issues like ecological collapse and geologic time, in which humans are just a blip."
He figured other composers and performing musicians had some of the same issues on their minds and were, like him, struggling to find a way to adequately address them through their art. The interviews were also a way to put musicians back in the spotlight, something they'd lost due to COVID-19. Suleiman didn't know when he started the project that the conversations would be especially relevant, as 2020 is the worst fire season in history for California.
The 11 interviews are available for viewing on his YouTube channel. In many cases, the videos include audio and video of the music being discussed.
The approaches that the interviewed composers take in addressing climate change are as diverse as the music they make. Some may work directly with sounds drawn from nature, such as bird or whale songs, while some focus on how urban sounds overpower the sound of nature. Others compose work exploring geologic time or cycles of extinction and regeneration. Some write music that directly addresses the crisis today through sounds or words, or that are inspired by visual art about nature.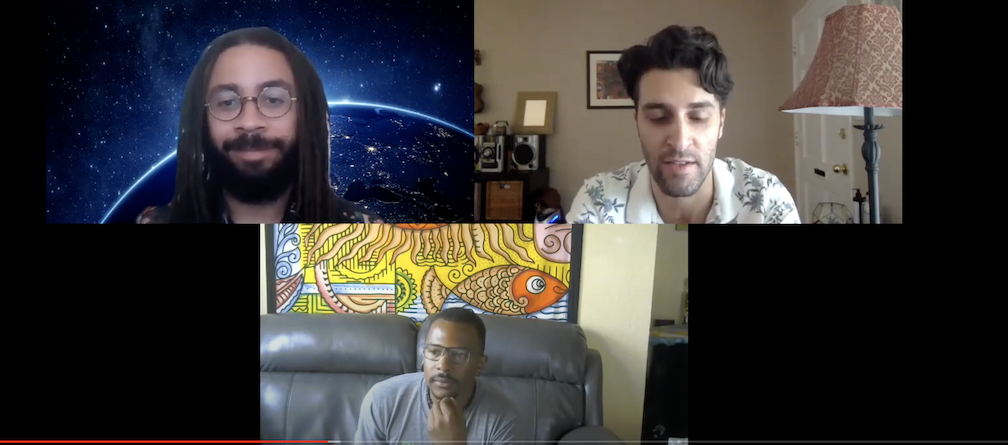 Among those Suleiman spoke with were members of Calliope's Call, an art-song collective based in New England; Sacramento's Citywater; the Song Sessions, a group that has been inspired by whale songs; and Marti Epstein, a composer and professor at the Boston Conservatory. His most recent interview, posted Oct. 3, is with composer/pianist Gabriela Lena Frank, who has been commissioned to write music for the Kronos Quartet, San Francisco Symphony, Houston Symphony, the Brentano Quartet, and Yo Yo Ma and the Silk Road Project, and is composer-in-residence with the Philadelphia Orchestra.
He also interviewed members of San Francisco's Left Coast Chamber Ensemble, a group with close ties to UC Davis. Left Coast was co-founded by UC Davis professor Kurt Rohde and regularly performs music by UC Davis faculty and students.
Nearly everyone in the series spoke about how music and art can address climate change. They all expressed doubts and hopes about how much art can do.
"Is this really helping?" Suleiman said. "Music is not literally going to provide a solution, but it can draw attention to problems and help us grapple with complex philosophical issues, and there's something cathartic about that." 
Tanya Tompkins, cellist with Left Coast, expressed the concerns many artists have.
"Why am I still playing music? I should become an activist if I care about it so much," she said. "Isn't music superfluous?"
In the end, she said, music can bring people together and say something significant about what is taking place.
"Maybe there's art we can make that shows how we might do better," she said. "Maybe my contribution is adding beauty and making people feel better."
Suleiman, who recently began teaching at California State University, Sacramento, where he earned his undergraduate degree, is taking a break from the interviews while completing final work for his doctoral degree from the Department of Music in the UC Davis College of Letters and Science.
But based on the enthusiasm the project was met with, he hopes to restart it soon.
"I'm happy people have found it interesting and to see that others have the same questions I have," Suleiman said.
— Jeffrey Day, content strategist in the College of Letters and Science
Primary Category
Tags