Virtual Tea Colloquium Will Address Ties Between Tea and Health
The UC Davis Global Tea Initiative's seventh annual colloquium, titled "Tea and Beyond: Bridging Science and Culture, Time and Space," will bring together scholars from around the globe presenting on topics such as tea and general health, anxiety, meditation, use of teas by Indigenous people and specific ethnic populations, and examining non-tea infusions that are often marketed as tea. Taking place Jan. 13, 2022, the all-day, online presentations are free and open to the public. Register for the colloquium.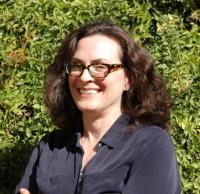 "The colloquium always aims to provoke new understandings and thoughts about tea from across the disciplines, and this year is no different," said Katharine Burnett, faculty director of the Global Tea Initiative for the Study of Tea Culture and Science and a professor in the Department of Art and Art History. "Although GTI's primary emphasis is on true tea, Camellia sinensis, we recognize that different things are consumed as tea and many tea companies sell these. International experts will address how tea and other drinks are used for health and wellness, and the ways that people around the globe use teas as a way of relating to the world in terms of health, ceremony, sustainability, marketing and more." 
The keynote address, "The Popularization of Food as Medicine and Its Impact on Tea," will be given by Nada Milosavljevic, a board-certified physician in psychiatry and neurology who holds posts with Massachusetts General Hospital and Harvard Medical School. She was medical director of BodyLogicMD and is founder of Sage Tonic, two companies that develop and sell teas, supplements and other products. She is also an attorney who specialized in intellectual property.
Other talks include:
"Herbal Tea Drinks for Dietary Management of COVID-19: Myth or Fact?" by Mary N. Muchiri, professor and director of the Tea Institute in the Department of Food Science and Nutrition at Karatina University in Kenya.

"Aniibiishaaboo: An Anishinaabe Woman's Cultural Perspective on Woman's Teas" by Renée E. Mazinegiizhigo-kwe Bédard, an assistant professor in the Indigenous Initiatives program at Western University in Canada. She is of Anishinaabeg ancestry and a member of Dokis First Nation.

Adam Siegel, a researcher services librarian at University Library, UC Davis, and Deatra Cohen, an independent scholar, will give the talk "Camellia sinensis as Medicinal Plant in Eastern Europe." They are co-authors of the 2021 book

Ashkenazi Herbalism: Rediscovering the Herbal Traditions of Eastern European Jews

.

Manik Jayakumar, founder of QTrade Teas & Herbs, and Paul

Harney, vice president of Harney & Sons Fine Teas, will lead an industry panel discussion on wellness teas.
Primary Category
Tags