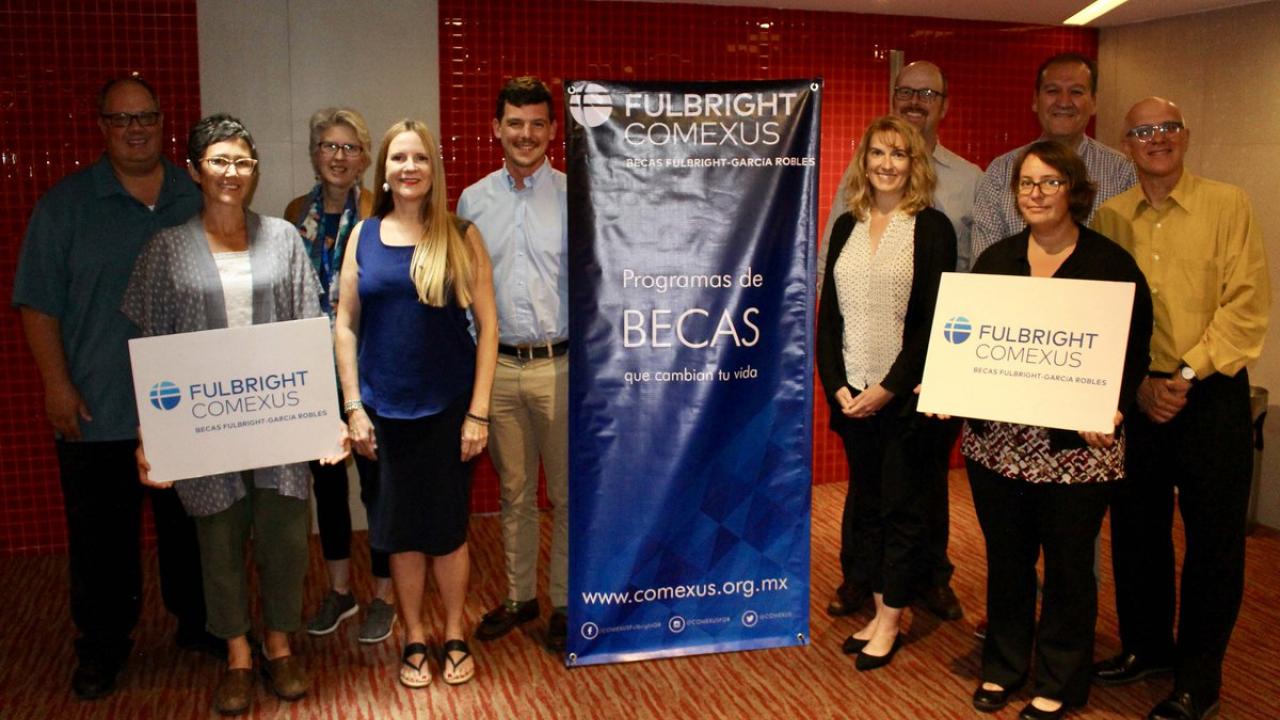 UC Davis is a "top producer" of Fulbright U.S. Scholars in 2019-20, according to The Chronicle of Higher Education.
Twenty-one colleges and universities comprise "The Chronicle List" of top-producing doctoral institutions, with UC Davis in a fifth-place tie for having the most scholars — seven — in the U.S. government's flagship international educational exchange program. 
The Fulbright Program provides international exchange opportunities for students, scholars and professionals in graduate study, advanced research, university teaching, and teaching in elementary and secondary schools. UC Davis Global Affairs counts more than 400 UC Davis-affiliated Fulbright U.S. Scholars and Students over the past decade.
Seven UC Davis faculty and students were offered grants through the 2019–20 Fulbright U.S. Scholar program. Three of them are in the College of Letters and Science. 
In addition to the U.S. Scholars, Ozcan Gulacar, assistant professor of teaching in the Department of Chemistry, has been selected as a Fulbright Specialist in chemical education. 
— Adapted from a story by UC Davis Global Affairs
Category
Tags