UC Davis Celebrates 100th Birthday of Music Professor Emeritus Albert McNeil
Albert J. McNeil arrived at the UC Davis music department in 1969 and, during his 21 years as a faculty member, transformed the music program, students and the campus. McNeil celebrated his 100th birthday in February.
Concerts honoring Albert McNeil
Concerts by UC Davis, Pomona College and the Albert McNeil Jubilee Singers earlier this year celebrated McNeil's 100th birthday. All can be viewed online. 
At UC Davis, McNeil greatly increased participation in the University Chorus from an occasional course to a full public performance group, and created the University Chamber Singers. He founded a music education program and was an original faculty member of the African American and African studies program. As founder and longtime director of the Albert McNeil Jubilee Singers in Los Angeles, he had a profound effect on the performance, preservation and presentation of African American spirituals.
"I was in Al McNeil's choir his last year," recalled Laurie San Martin (B.A., music, '91), professor and chair of the College of Letters and Science's Department of Music. "As an undergraduate, you just didn't want to miss out on working with him. He was a legend, and while I was already busy with orchestra, band, chamber music, piano lessons, clarinet lessons and my usual classes, I made sure to get myself in choir. He loved teaching music and his love was felt by all — his choir members and the audience."
Encouragement for everyone to sing
As choral director and professor in the Department of Music, McNeil brought an openness and enthusiasm for anyone who wanted to sing. His presence had a life-changing impact on students.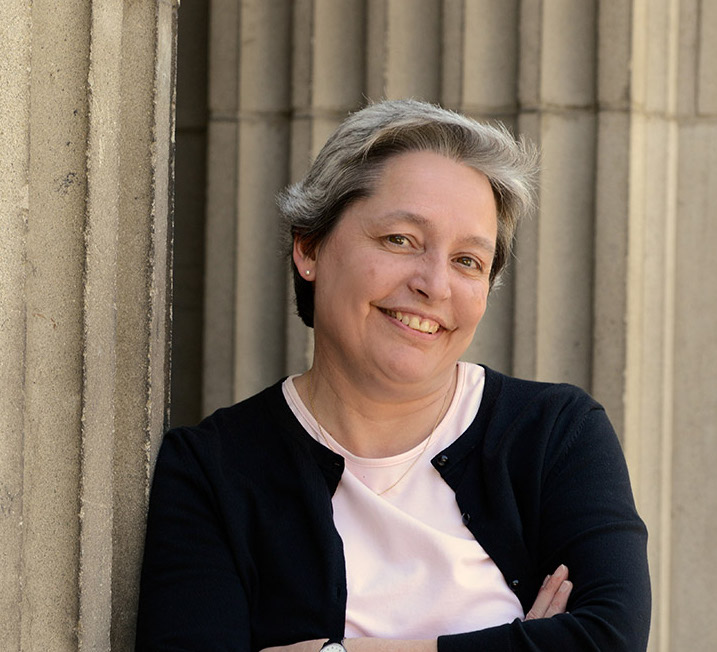 "He had an unshakeable belief in what students could do if you just gave them the opportunity," said Donna Di Grazia, who enrolled at UC Davis in 1979 and took the University Chorus class to fill out her schedule.  
"I never would have dreamed of being a choral conductor without his belief in me," said Di Grazia, the David J. Baldwin Professor of Music, choral conductor and music chair at Pomona College.
The two have remained close and she still uses lessons learned from him on a regular basis. At UC Davis, most of the chorus members were not and are not music majors, nor are most of the singers at Pomona College.
"Al never dumbed down the music. He took us seriously," said Di Grazia, who as a new UC Davis student didn't plan to be a music major. "I hope I've honored his approach."
Gregory Cheng entered UC Davis in 1983, first studying chemistry and then computer science. One day while in the music building, McNeil approached him and said, "Who are you and why aren't you singing in my chorus?" Cheng recalled.
Why not indeed? thought Cheng, who loved music and played in his high school marching band. Cheng ended up earning both his bachelor's and master's degrees in music at UC Davis. While he has long worked in the investment industry, he still conducts and sings professionally.
"That one little moment in time changed everything," said Cheng (B.A., music, '88; M.A., music, '90). "It's not a stretch to say it transformed my life. He has such an exuberance for life and music. It's contagious."
McNeil's outreach went far beyond the music building.
"If he heard students singing on the Quad, he'd go up to them and say, 'You should come sing in the choir,'" recalled Christopher Reynolds, distinguished professor emeritus of music. "He'd go to fraternities and sororities to preach the gospel of choral singing, and he organized high school choir festivals that brought future singers to Davis."
During McNeil's time in the music department, the UC Davis Chorus and Symphony Orchestra toured Australia, Tahiti and French Polynesia. He also directed the Sacramento Masterworks Chorale and co-founded and directed the Sacramento Symphony Chorus. He organized a choir for jazz pianist-composer Dave Brubeck's commissioned work celebrating the 100th anniversary of Sacramento's Cathedral of the Blessed Sacrament in 1989.
Celebrating and preserving the spiritual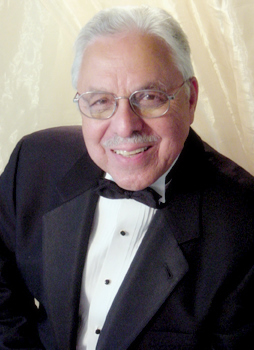 McNeil was raised by his adoptive parents, John and Rodia McNeil, in Los Angeles. Of Afro-Puerto Rican descent, McNeil's background was celebrated at home and continued to inform his engagement in cultural events. His parents were entertainers, and they hosted musical giants Duke Ellington, Louis Armstrong, Lionel Hampton and others in their living room.
As a young man, McNeil apprenticed with Jester Hairston, a composer and conductor who wrote and arranged spirituals for Hollywood films, and he was an assistant to composer and arranger Hall Johnson, choir music director for the movie The Green Pastures.
Building on this work, McNeil went on to prepare singers for 1950s films, including Porgy and Bess, Carmen Jones and The Land of the Pharaohs, subsequently forming an ensemble that would be readily available for film work. By the mid-1960s, the ensemble would develop into the Albert McNeil Jubilee Singers of Los Angeles. Along the way he earned bachelor's and master's degrees in music from UCLA, and did doctoral studies at the University of Southern California, the Westminster Choir College of Princeton and the University of Lausanne, Switzerland. He spent more than a decade teaching music in public schools.
When he arrived at UC Davis, the Jubilee Singers were starting to take off and achieve widespread attention. McNeil traveled back and forth from his faculty duties in Davis to music director duties in Los Angeles. The Jubilee Singers performed in 77 countries and 44 states, took part in the U.S. Department of State's Cultural Exchange Program three times, and performed with the Los Angeles Philharmonic.
The goal of the group was not just to perform, but to preserve the African American spiritual and also promote it as a musical form on par with any other.
"The music was always presented with respect," Di Grazia said. "His indefatigable support for the spiritual was important to its survival and understanding. And performing the repertoire is a critical part of preserving it."
— Jeffrey Day, content strategist in the College of Letters and Science, with Phil Daley, music department: events and publicity manager
Primary Category
Tags