UC Davis Alumnus Selected for Prestigious China Studies Fellowship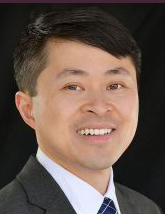 Christopher K. Tong (Ph.D., comparative literature, '14) was recently awarded an early career fellowship from the Henry Luce Foundation/American Council of Learned Societies Program in China Studies.
An assistant professor of comparative literature and Asian studies at the University of Maryland, Baltimore County, Tong is spending this academic year working on a book on the representation of environmental disasters in modern China.
He is one of 11 early career scholars nationwide selected for a 2021 Luce/ACLS fellowship, which comes with a $50,000 publication research stipend.
Second elite fellowship in three years
The project, "Torrents of Revolution: Representation and Environmental Disasters in Early 20th-Century China," grew out of archival research he did during a 2018 Fulbright Postdoctoral Fellowship in Nanjing and Wuhan, China. There he collected survivors' accounts of flooding in the 1930s along the Yangzi and Yellow Rivers that killed millions of people and were some of the worst environmental disasters in China's history.
In 1931, an estimated 2–4 million people died from flooding of the Yangzi River, Tong said. Millions more died that decade — often from displacement, famine, war, and, in 1938, from intentional flooding of the Yellow River to thwart the advance of Japanese forces.
Stories of suffering and resilience
Most of what is known today about these floods is based on reports by officials, journalists, relief workers and scientists, Tong said. "My project is in part refocusing on individual and communal experiences based on the rare first-person accounts I found," he said.
"There's a lot of suffering, but also people working hard to survive, taking care of loved ones and others in the community, and dealing with difficulties on a day-to-day basis. It gives me a lot of perspective on resilience and what is possible in life."
In his book project, Tong explores shifts in Chinese narratives about environmental disasters between truth-telling and partisanship.
Tong, who lives in Arlington, Virginia, gave a talk on Chinese-language poems at the Asian Art Museum in San Francisco in early November, part of a daylong symposium exploring hope in contemporary Asian art. While in California, Tong also visited Davis to see friends and former instructors.
UC Davis studies played a formative role in his development as an environmental humanities scholar, Tong said. "I also credit the overall culture of being environmentally conscious, which in retrospect is probably one of the reasons why I was drawn to this project in the first place."
— Kathleen Holder, content strategist in the UC Davis College of Letters and Science
Primary Category
Secondary Categories
Tags