For All the Tea in China, Is Coffee Taking Over?
With Starbucks opening thousands more stores and spreading latte lore across China, will the country's centuries-old tea-drinking tradition evaporate?
That was a question mulled by UC Davis sociologist Xiaoling Shu as coffee sales began percolating in her native country, starting with the arrival of Starbucks, McCafe, KFC and other Western restaurant and café chains over the last three decades.
Shu, who researches globalization and its influence on behaviors and attitudes (and vice versa), was already analyzing data for answers before joining the new UC Davis Global Tea Initiative for the Study of Tea Culture and Science as an affiliate faculty member.
Data-driven study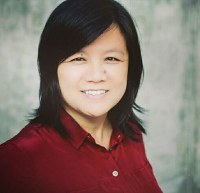 A pu-ehr tea drinker herself, Shu said the idea for the tea vs. coffee study had been in the back of her mind for many years. Then in 2015, when a group of faculty started to work on a proposal to launch the Global Tea Initiative, "I said, 'This is the perfect time!' Otherwise, I would never have initiated this project.''
In her study, "Tea or Coffee? Globalization and Changes in Beverage Consumption in China," she examined results from a series of six annual national samples from the Chinese National Health and Nutrition Survey for changes in tea and coffee drinking from 1993 to 2009. The surveys cover nine provinces with more than 42,000 respondents.
During that period, the number of people who said they drink tea decreased from 44 percent to 33 percent. Shu found differences in tea consumption depending on age, gender, education, income, and whether people lived in urban or rural areas—with slower declines among older people, men, the top income brackets and people living in cities.
It is among the college-educated that tea drinking, after an initial drop-off, has started to rebound. Tea drinking is deeply intertwined with socialization and entertainment in China, she said. "It could be that the college educated have more opportunity and means to socialize."
Java drinking still a trickle
Coffee drinking has increased at the same time. Although the total coffee consumption grew at 13–16 percent annually in 1994–2013,  the proportion of drinkers remains small—increasing from just 1 percent of the Chinese surveyed to 3 percent in 2009. 
Shu speculated that soft drinks might be filling in that beverage gap, a subject for a possible follow-up study. Depending on research funding, she would also like to examine if coffee drinking is higher in areas where Starbucks and other U.S. restaurants have opened.
The entry of Western fast-food chains into China—starting with KFC in 1987, Pizza Hut in 1990 and McDonald's in 1992—reintroduced coffee to the country, Shu said.
In the 1920s and '30s, coffee houses thrived in Shanghai among its elite population, then known as the "Paris of the East," as well as in other large port cities. However, Mao Zedong and other Communist Party leaders who assumed control of the country in 1949 viewed coffee as a symbol of the Western bourgeoisie, and the cafés closed.
For much of the past three decades, Western restaurant chains have spread rapidly in China—KFC has more than 5,000 locations, McDonald's more than 2,400 and Pizza Hut close to 2,000. However, beginning in 2012, the companies have seen their sales decline. (McDonald's announced in January the sale of a controlling stake in its Chinese business to a state-owned conglomerate.)
Business is booming, on the other hand, for Starbucks, which since opening its first café in Beijing in 1999 has grown to about 2,300 shops across the country. The Seattle-based company announced plans last fall to more than double its cafés in China over the next five years, saying its revenue there could eventually outstrip the U.S. 
Ancient tea traditions
While the tea plant, Camellia sinensis, originated in Southeast Asia, it was the Chinese who invented tea drinking, according to Victor Mair, a University of Pennsylvania sinologist and co-author of The True History of Tea.
Mair told a UC Davis Global Tea Initiative colloquium in February, that tea drinking in China goes back to at least the ninth century. Shu puts its beginnings even earlier, in the seventh century. "It's a symbol of the culture, of the people. It has this special position in the society."
The spread of Western food and beverage establishments raises fears in China that its traditions will be subsumed into a global culture that looks distinctly American. A Starbucks in Beijing's historic Forbidden City, controversial since its opening in 2000, was closed in 2007 after protests and an online campaign. Critics said the café trampled on Chinese culture.
"Despite these concerns, coffee has been making an inroad into the culture," said Shu, noting that the Palace Museum soon after opened a café replacing Starbucks in the Forbidden City under its management.
The decline in tea consumption, Shu said, does suggest that Western lifestyle is replacing local customs, particularly among young people who admire the U.S.
"Sometimes it's not about the beverage itself. It's about the image you project," she said. " If you carry a Starbucks cup, how will you look to your friends?"
At the same time, Shu said, local culture is influencing global companies. KFC and McDonald's outlets in China sell noodles and other Chinese dishes. And Starbucks—in addition to lattes, Frappuccinos and other espresso drinks—offers moon cakes during the autumn Moon Festival and an extensive menu of teas.
Part of broader studies on how cultures interact
In other research, Shu has looked at global telecommunication networks and the spread of gender egalitarianism. In one study, with UCD colleagues George Barnett (Communication) and Bob Faris (Sociology) she mapped international telephone networks between 47 countries and found that people in predominately Muslim countries with more communication ties with non-Muslim countries hold more egalitarian gender attitudes than people in more insulated Muslim countries. Saudi Arabia ranked as the most insulated and have the most traditional gender attitudes while Indonesia was the most connected to non-Muslim countries and hold more egalitarian attitudes toward women.
Shu said that project heightened her fascination with how different cultures impact each other.
Primary Category
Tags