Sign of Pride: Linguist's Studies Raise Recognition for Black ASL
The growing visibility of Black Deaf signers — on TikTok, at Super Bowl 2021 and in a documentary screening nationwide — is also putting the spotlight on the work of a UC Davis linguist.
Professor Robert Bayley doesn't consider himself a sign language specialist; as a sociolinguist, he studies language variation. But he has collaborated for 24 years with sign language experts at Gallaudet University in Washington, D.C., and other universities for the Deaf.*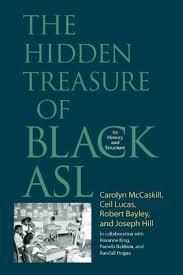 Among their projects, they conducted a six-year study of Black American Sign Language that resulted in the book The Hidden Treasure of Black ASL: Its History and Structure. Published by Gallaudet University Press in 2011, The Hidden Treasure of Black ASL was released in paperback in May 2020.
A documentary, Signing Black in America, highlights their research. Part of a series on U.S. dialects, the 27-minute film began screening last year on public television stations, at community meetings and in college classes. Students in three courses at UC Davis viewed it earlier this month, followed by a Q&A session with Bayley and colleagues. Executive Producer Walt Wolfram and video producers Danica Cullinan and Neal Hutcheson at the Language and Life Project at NC State University in Raleigh, N.C., shared the film on YouTube in February in honor of Black History Month.
In studying the language of about 100 Black Deaf signers in six Southern states, Bayley and colleagues found that Black ASL is more aligned with early American Sign Language than the white counterpart. They attribute that difference to segregation and a longtime emphasis in white Deaf schools on oralism — teaching Deaf students to speak and lip-read more than sign.
"African American language is often disparaged — that this is somehow inferior," Bayley said. "Here's the startling thing: particularly among older Deaf Black signers, they have more standard language. It's closer to what you would get in a sign language class."
Expertise in research design, analysis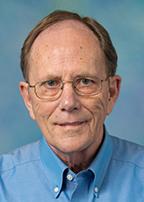 Bayley had little knowledge of sign language in 1997 when linguist Ceil Lucas invited him to Gallaudet University in Washington, D.C., to train her research assistants in statistical modeling methods. "I thought it would be a one-shot deal," he said.
Soon after, Lucas asked him to help in designing research and helping with quantitative analysis of ASL variations in Massachusetts, Kansas, Missouri, California and Louisiana. Their work led to a book, Sociolinguistic Variation in American Sign Language (Gallaudet University Press, 2001), co-authored with Deaf linguist and poet Clayton Valli. Their research would be replicated in Italy, Australia, New Zealand and England. Two years later, a second book, What's Your Sign for PIZZA?: An Introduction to Variation in American Sign Language, summarized their findings for the Deaf community and the general public.
Their study included Black signers, and they soon had a chance to study them in more depth.
Groundbreaking research
Lucas proposed the study of Black ASL in 2005, when Carolyn McCaskill became the second Deaf Black woman to earn a doctorate at Gallaudet (her sister was the first a year earlier). McCaskill, now on the faculty there, joined the research collaboration, followed soon after by Joseph Hill, another Gallaudet doctoral alumnus who now teaches at Rochester Institute of Technology's National Technical Institute for the Deaf.
Their research, funded by grants from the Spencer Foundation and the National Science Foundation, was the first of its kind. "People had talked about Black ASL," Bayley said. "Nobody had really looked at it in detail."
Their findings continue to gain attention with growing public awareness of Black ASL. Bayley and colleagues were cited in a recent article, "Black, Deaf and Extremely Online," in The New York Times, about young Black signers celebrating their language on social media.
At Super Bowl LIV on Feb. 7, a Black Deaf rapper Warren "WAWA" Snipe won over fans in his performance of the national anthem and "America the Beautiful."
Countering stereotypes
Bayley said he is pleased that his research has contributed to the growing pride of the Black Deaf community in their language. 
He said such research highlights the importance of linguistic studies that show the "systematicity" of languages and dialects that are often disparaged — affecting perceptions of the people who use them.
"So attitudes about language, when you're saying somebody's language [is inferior], that's an attitude not about the language, it's an attitude about them," he said. "If you say African American English is ignorant, you're not saying the language is ignorant. You're saying the people are.
"It's kind of a linguistic prejudice," said Bayley — one that affects hiring decisions, jury trial outcomes and more. "Those attitudes may affect people's life chances."
In other research, Bayley studies language variation in bilingual and second language populations. 
He is currently working with alumna Kristen Kennedy Terry (Ph.D., French, '12), a lecturer at Santa Clara University in Santa Clara, California, on a book on social network analysis for second language acquisition research. He is also editing a volume, "Needed Research on North American Dialects," for the American Dialect Society (to be published by Duke University Press).
— Kathleen Holder, content strategist in the UC Davis College of Letters and Science
*Deaf is capitalized in this story to refer to people who are culturally Deaf, as distinguished from "deaf" to describe their audiological status.
Primary Category
Tags