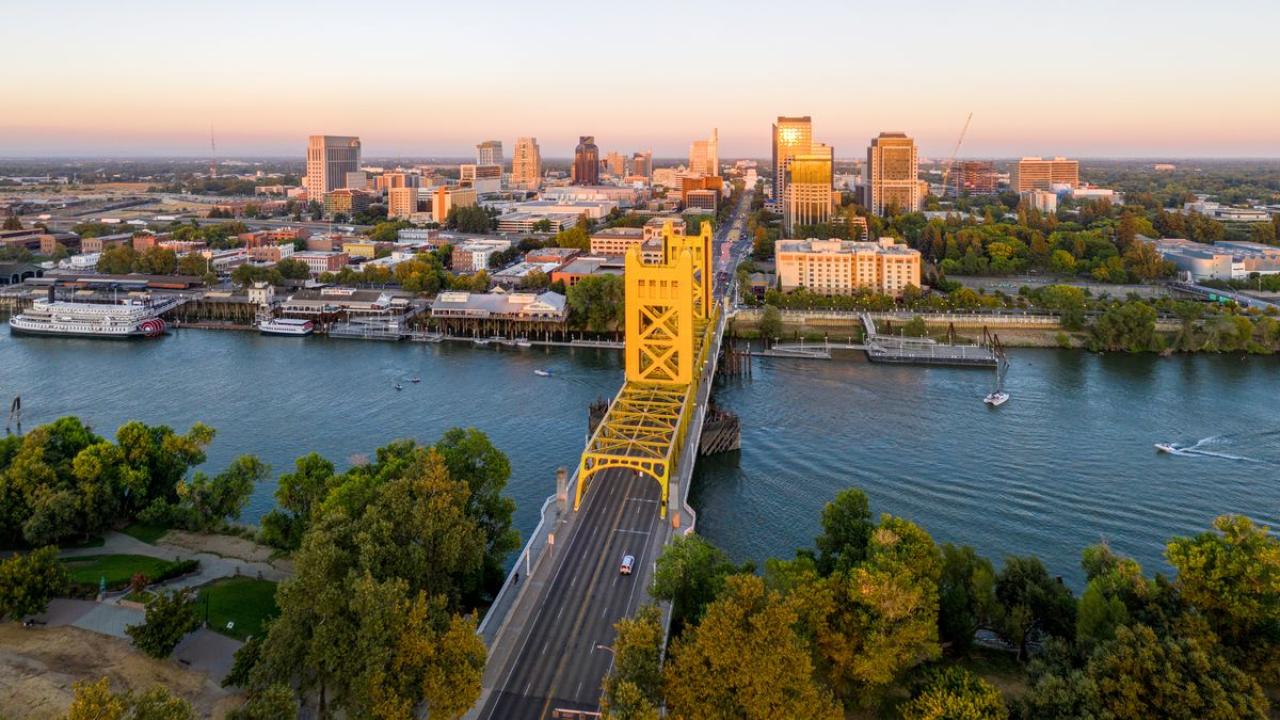 The UC Davis Humanities Institute is launching a three-part series of conversations on March 18 titled Reframing Sacramento: A Dialogue Between Artists, Humanists and Community Advocates.
The discussions will examine the history, diverse communities and current climate of the city, calling on those whose voices have too often been left out and addressing issues such as gentrification, income disparity, policing and homelessness.
"This series aims to discuss ways Sacramento can maintain its diversity of peoples and expressions," said Katharine Wallerstein, associate director of the DHI. "The first way to do that is by understanding — and in some cases, retelling or reframing — the history of the people who have made the city what it is. I hope that this series can contribute to more in-depth conversations between community representatives, creative peoples, academics, city officials, urban planners and others about creating an economically vibrant Sacramento that does not displace communities, but rather enhances and honors them."
The online discussions for Reframing Sacramento, from 5:10 to 6:30 p.m., are free and open to the public. Registration links for each are below.
March 18: 'Reimagining Stories From the Gold Rush'
This conversation will look at stories of the gold rush and Sacramento's early history, and how to diversify those stories. Panelists include:
Veronica Kandl, curator at the Center for Sacramento History.

Lorena Marquez

, assistant professor of Chicana and Chicano studies, UC Davis.

Brittani Orona

, tribal affairs coordinator for California State Parks and a doctoral student in Native American studies at UC Davis.

Cecilia Tsu

, associate professor of history, UC Davis.

Artists Tiffany Adams and Xico González.
Register here for "Reimagining Stories From the Gold Rush"
April 15: 'Black Sacramento'
Milmon Harrison, a UC Davis professor of African American and African studies and Center for Sacramento History community advisory committee member, will lead a discussion of his Black California oral history project and the significance of the Black presence in Sacramento. Harrison will be joined by a group of his students, along with UC Davis alumnus Clarence Caesar, retired historian for the California State Office of Historic Preservation, California State Parks; filmmaker Susheel Bibbs; and Ron Kelley, owner of R. Kelley Farms.
Register here for "Black Sacramento"
May 20: 'Looking Ahead: Lessons From Oakland/Saint-Denis'
Panelists will examine a cultural exchange project between Oakland, California, and Saint-Denis, France, aimed at making sure artists and art are not priced out of cities. The project also explores how to amplify the role of the cultural sector in urban development. This event will bring together representatives from the Oakland and Saint-Denis project and those from similar sectors in Sacramento. 
Register here for "Looking Ahead: Lessons From Oakland/Saint-Denis"
This series is part of the UC Davis Humanities Institute's ongoing series The Conversation, which puts UC scholars, the community and students in dialogue with one another on topics ranging from the removal of confederate monuments to debates about eating right.
These events are funded by a grant from California Humanities, and are being held in partnership with and with the support of The Center for Sacramento History, the UC Davis Department of African American and African Studies, and the Consulate General of France in San Francisco.