Psychology Professors Come to Remote-instruction Rescue
In case of an educational emergency, look for faculty experts to hold out a life preserver.
Even before the novel coronavirus shut down in-person classes at UC Davis this spring, two psychology faculty were stepping up to help colleagues, teaching assistants and students make the smoothest-possible jump to remote instruction.
Associate Professor Victoria Cross reached out to Distinguished Professor Steve Luck after campus leaders announced in the last weeks of winter quarter that instructors must offer alternatives to in-classroom final exams. "How are we going to deal with that?" she asked him.
Cross, whose research focuses on using communication technologies to improve undergraduate education, and Luck, a leader in hybrid instruction that combines online lectures with live small-group discussion, quickly got to work on answering that question — and soon with the campus closure, much more.
Created website, offered training to nearly 200 instructors
They consulted psychology department leaders; gathered how-tos and lessons learned at other universities; created an online discussion group; launched a website; and offered training meetings for faculty and teaching assistants (TAs) on teaching via Zoom web conferencing, Canvas tools and other remote methods.
A Student Lesson in Zoom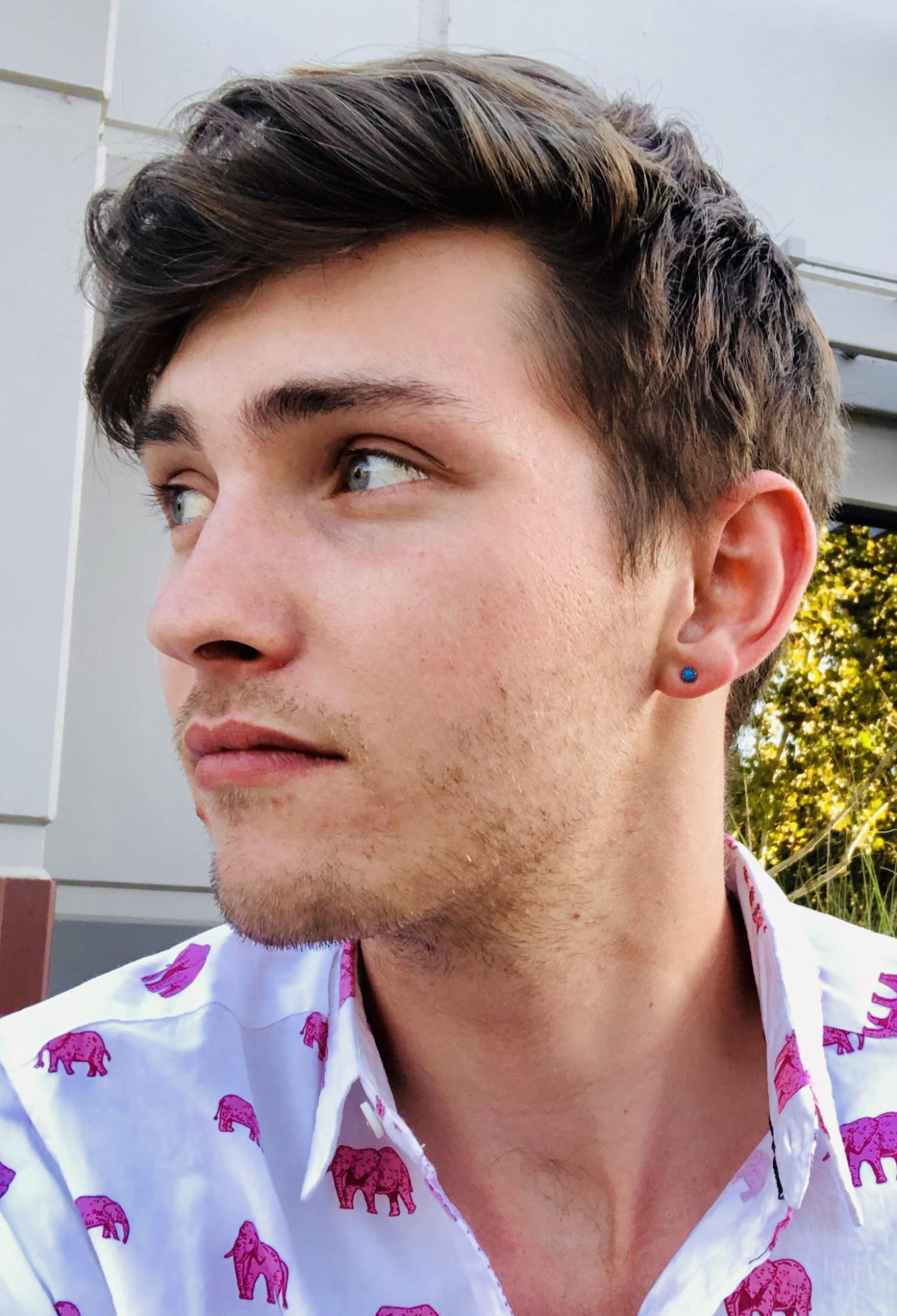 As a student researcher in Steve Luck's lab at the Center for Mind and Brain, Mazze LeCzzare Whiteley normally records electrical signals generated by the brain in response to events.
This quarter, the graduating senior responded in a new way to an unprecedented event — producing video tutorials to help fellow students access their classes via Zoom web conferencing during the COVID-19 campus closure.
"We wanted to get the videos out as quickly as possible, so I did a lot of learning on the fly," said LeCzzare Whiteley, who is completing his bachelor's degree in quantitative psychology with an emphasis on neuroscience and cognition. "In the end, though, we were very happy with the result and it gave me a new skill set that I can put to use in the future."
While students are digitally savvy, many were unfamiliar with Zoom until now, he said.
Luck, a distinguished professor of psychology and past director of the Center for Mind and Brain, said having a video demo led by a student helped in easing their transition.
"The bottom line, really, is to try to make this the best possible learning experience for our students," Luck said.
Complementing the campus Keep Teaching site, the psychology website offers faculty-to-faculty tips and moral support. An introduction to the site stresses that remote instruction is a temporary situation: 
"We support you in 'rapid prototyping' (aka flying by the seat of your pants and making changes if things don't work out) and in erring on the side of compassion."
Luck said their aim was to help faculty and TAs share with each other what works and doesn't — and to be as organized and efficient as possible.
"It was something that I thought would really have a positive impact in making the educational experience better for thousands and thousands of students who take classes in psychology," he said. "I want students to do the best as possible under these extreme circumstances."
Easing transition for thousands of students
Psychology is UC Davis' most popular undergraduate major, and the department is teaching 40 courses this quarter to about 5,000 students.
Luck and Cross held an online training meeting for about 60 instructors and 60 TAs in psychology, then offered another session for more than 50 faculty from departments across campus. Recordings of all sessions are posted online, as well as videos to help students download and use Zoom. (See box: "A Student Lesson in Zoom.")
The two professors worked closely with other members of a department Instructional Support and Innovation Committee, as well as College of Letters and Science and campus technology support services and the university's Center for Educational Effectiveness.
"I'm so impressed by how everybody is working so hard, and working together," Luck said. "It's like building this gigantic bus while we're driving it."
Susan Rivera, chair of the psychology department, said their coordinated efforts made "an enormous difference" in the success of remote spring quarter classes — in psychology as well as other departments across campus.
"All of this was done in the span of the two weeks we had to get ready for this!" Rivera said. "Countless faculty members — relieved that their first classes went off without a hitch — have told me they 'couldn't have done it' without the help they provided."
Marco Molinaro, director of the campus Center for Educational Effectiveness (and Rivera's spouse), said the psychology department was organized and well-poised to develop remote teaching strategies that account for student needs. A campus survey found that many students lack computers, webcams, reliable internet access, and private space at home, and 6% are in different time zones.
"I'm really happy that Steve and Tor put such an excellent resource out," Molinaro said. "I think it has already had, and will continue to have, a big impact."
— Kathleen Holder, content strategist in the UC Davis College of Letters and Science
Media highlight
In a feature by Sacramento ABC affiliate KXTV, Steve Luck talks about the transition to remote instruction and challenges in how to conduct exams. 
Primary Category
Tags