Professors Receive Luce Foundation Grant to Explore Indonesian Music Archives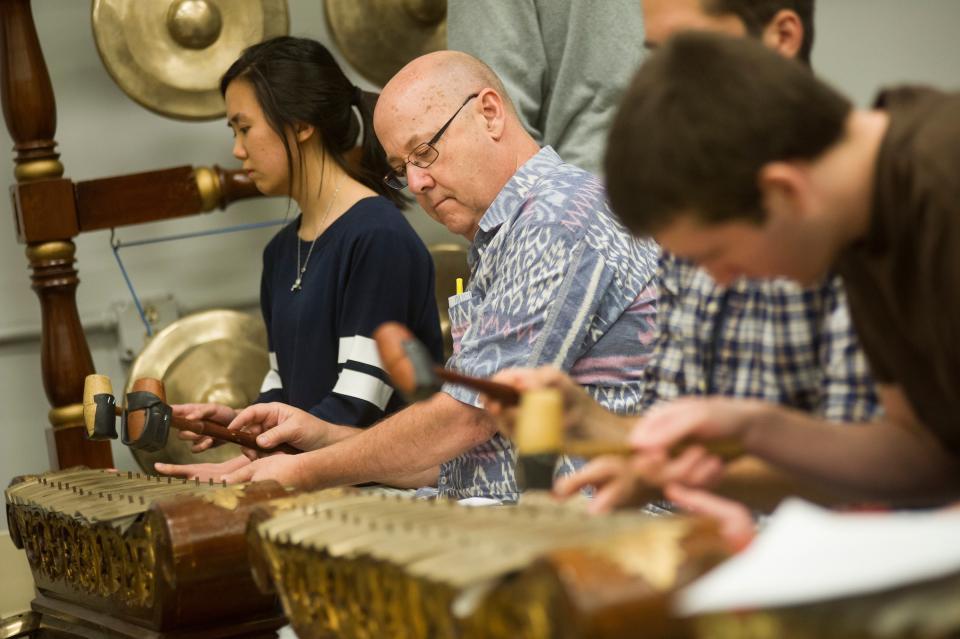 Starting in the 16th century and continuing until World War II, missionaries in Indonesia took an interest in indigenous music of the archipelago. Their documentation has been largely hidden and dismissed, but UC Davis professors Henry Spiller and Anna Maria Busse Berger have received a major grant from the Henry Luce Foundation's Asia Program to investigate these sources and make these materials more accessible.
The award to the College of Letters and Science's Department of Music professors will provide funding for research, two conferences and post-doctoral fellowships. Titled "Toward a music history of the Indonesian archipelago," the project will last from fall 2019 to spring 2021.
"This material has been difficult to find, scattered and ignored," Spiller said. "It has been ignored because it was collected by missionaries and considered biased, but that's throwing out the baby with the bathwater. We're not trying to redeem the missionaries, but to make the priceless information they collected available to all interested parties."
The professors will focus primarily on work done by German missionaries in the late 19th and early 20th centuries, although there are reports by Portuguese Jesuit missionaries dating to the 16th century.
"There is so much to explore that hasn't really been touched," said Busse Berger. "It is a complete goldmine."
Bringing their expertise together
The collaboration is unusual because although both professors are musicologists, they specialize in very different areas. Busse Berger is an expert in medieval and Renaissance music, and Spiller's research is on music and dance of West Java in Indonesia.
Busse Berger just completed a book which includes an examination of German missionaries in East Africa. During her research, she came across reports on Indonesian music by missionaries.  She brought it to Spiller's attention and they decided to pursue the research jointly.
Most German missionaries were trained to learn about the languages of the places they were posted and as an outgrowth of that, some began documenting music. This was boosted with the founding in 1900 of the Berlin Phonogramm-Archiv that trained missionaries and travelers to record music and provided equipment to do so.
"Much of our work will also be done in Berlin listening to these recordings," Busse Berger said. Other primary sites of research will be four missionary societies in Germany.
Rich and tumultuous history
Indonesia, a chain of 18,000 islands stretching from Asia to Australia, has a wide variety of music with the best-known being the gamelan, an ensemble of tuned percussion instruments. The islands of Java, Sumatra and Bali have the richest musical environments and much of the music is closely tied to dance and theatre. (Spiller founded a gamelan at UC Davis.)
The long and tumultuous history of the region makes studying the music problematic. The vast territory was subject to overlapping global, political, social and religious movements from the 7th century to the end of World War II when Indonesia became an independent nation.
Most sources of information are difficult to interpret: archaeological evidence, pictorial sources, indigenous documents generated by various kingdoms, accounts by Europeans, and local oral histories. Their project will make the materials widely accessible for the first time to all music scholars.
"By putting our sources into dialogue with one another, our goal is to reframe them as multiple historical narratives embedded within musical ideologies and activities," Busse Berger said. "It promotes a more nuanced understanding of the interplay between indigenous traditions, missionary influences and other agents of musical change."  — Jeffrey Day, content strategist in the College of Letters and Science
Primary Category
Tags