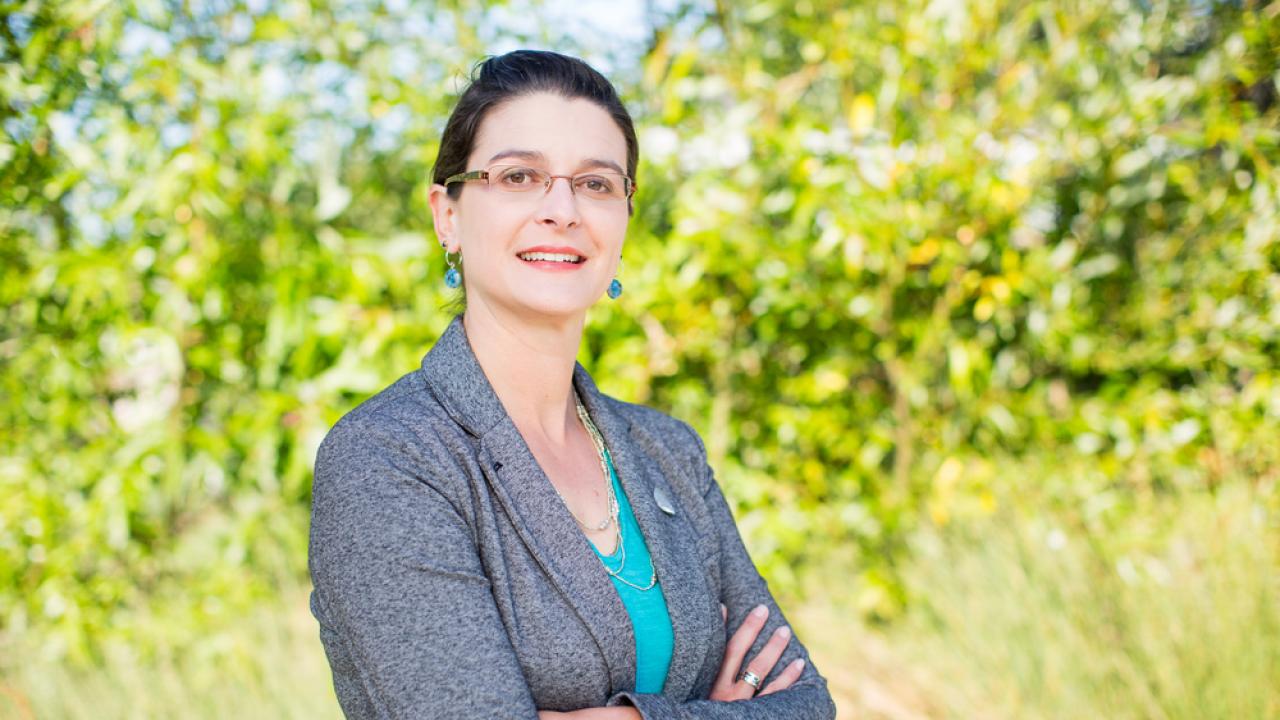 Professor Tessa Hill, a leading expert in marine geochemistry and a strong advocate for public outreach and education access, has been elected as a fellow of the American Association for the Advancement of Science, or AAAS, the world's largest general scientific society.
The association elevates members to the rank of fellow in recognition of their scientifically or socially distinguished efforts to advance science or its applications. Hill is one of 11 UC Davis professors elected to the 2020 class of fellows. A virtual induction ceremony for the new fellows is scheduled for Feb. 13.
Hill is a professor in the Department of Earth and Planetary Sciences and is affiliated with the Bodega Marine Laboratory. Her research focuses on understanding the impact of ocean acidification on native species. She has collaborated with Northern California oyster farmers to increase oyster resiliency to ocean acidification, and leads an NSF-supported program to incorporate climate change science in K-12 classrooms. She is also the associate vice provost of academic programs for the UC Davis Office of Public Scholarship and Engagement.
Her previous honors include an AAAS Leshner Public Engagement fellowship, the Presidential Early Career Award for Scientists and Engineers, and the UC Davis Academic Senate Distinguished Scholarly Public Service Award.
— Adapted from a story by Andy Fell, UC Davis News and Media Relations
Category
Tags