Professor Takes Helm of Major Latinx Literary Journal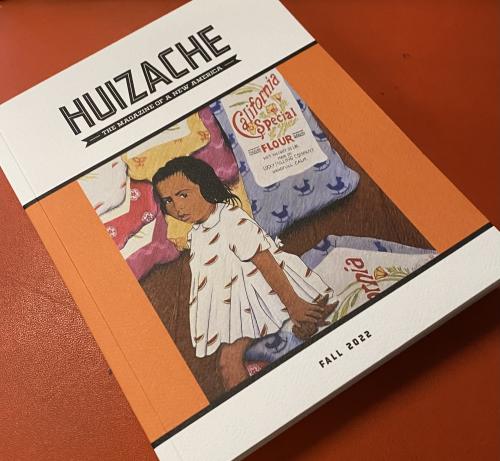 Maceo Montoya is a UC Davis professor, writer, artist and scholar, and recently made his first film. He's also added editor to his many titles, leading the highly regarded Huizache: The Magazine of a New America. Montoya recently piloted the relaunch of the journal with a new issue coming out this month.
"Huizache serves as an exciting dialogue between generations and also provides a point of continuity across them," said Montoya, a professor in the the Department of Chicana and Chicano Studies and the professor in the Department of English Creative Writing Program "Being published in it can be an important validation, especially for emerging writers. It's a place where writers who are now well known were first published."
The publication is a place for pioneers, prominent contemporary voices and new unpublished writers from diverse backgrounds working in many styles. Although the word "magazine" is in its name, at 275 pages and 45 writers and artists in the upcoming issue, Huizache would be more properly called a "book." Previously called Huizache: The Magazine of Latino Literature, the annual journal was founded in 2011 and has been on hiatus since 2018 as a new editor and hosting institution were located.
A relaunch event took place in December at Taller Arte Del Nuevo Amanecer (TANA) with readings by six writers. TANA is the artmaking outpost of the Chicana and Chicano studies department at 1224 Lemen Ave., Woodland, California.
A huizache is a wild acacia tree native to Mexico whose reach is South and East Texas, where it irritates landowning farmers. No matter what they do to be rid of it, the resilient, beautiful tree grows and flourishes." — from "Huizache"

Huizache adds poetry award 

In the fall of 2023, the Andrés Montoya Poetry Prize came to UC Davis and will be overseen by Huizache. The award is named for the late poet, and brother of Maceo Montoya. 
Montoya met Huizache founding editor Dagoberto Gilb in 2008 through his late uncle José Montoya, a poet and visual artist and a founding member of the Sacramento-based art activist group The Royal Chicano Air Force. Montoya is part of a prominent family of artists and writers that also includes his father, the artist and UC Davis art professor emeritus Malaquis Montoya, and his late brother, poet Andrés Montoya.
"I think that shared history was one of the reasons he trusted me with the journal," Montoya said.
One reason Montoya agreed to lead Huizache is that he recalls how fantastic it felt when he was first published in the journal alongside his literary heroes and peers.  
"I kept thinking back to what it was like to hold the first issues of Huizache in my hands, that mixture of pride and admiration, and I wanted others to know that feeling too," he said.
An important and unique outlet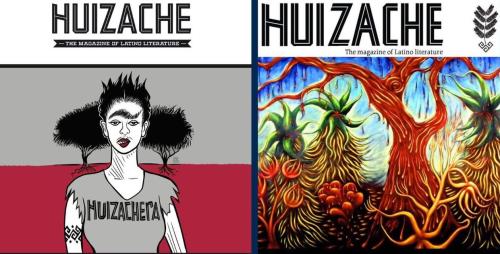 UC Davis alumna Vanessa Diaz (English, '14), who has two poems in the new issue, knows that feeling.
"Huizache was one of the first literary magazines I ever submitted to and my first-ever print publication," said Diaz, who was in one of the first classes Montoya taught at UC Davis. "I came across a copy in a local bookstore and saw the names of people I admired, amongst them Maceo.
"I can't claim to speak for a community with so many nuances and different identities, but I will say that Huizache allows itself to reflect the wide and complex idea of what Latinx means and above all, publishes work that reflects those nuances in all its innovative and skilled art forms." 
The journal has long been a place that welcomes risk-taking, said Emmy Perez, a former Texas Poet Laureate who has had previous work published in the journal and has a poem in the new issue.
"Journals like Huizache showcase some of our very best work because some of us may feel more comfortable submitting certain pieces there than to other literary spaces," she said. "The long poem of mine in the next issue feels more at home there than in most other journals. I was encouraged to keep adding to the poem, knowing it had a chance to be published in Huizache." 
'A beautiful object'
Nearly all the poems, stories and essays in the forthcoming issue were recent submissions with a few solicited from more established writers. This issue also includes a dozen works from visual artists living in the U.S.-Mexico border region. The journal always has a cover image created by a noted artist.
While the publication celebrates Latinx literature, it also strives, Montoya said, "to take risks, challenge our own expectations and point in new directions." The new subtile, The Magazine of a New America, also reflects that. "What binds the writers we publish is not their ethnic identity, but that their writing pushes a new definition of what it means to live in the Americas," he said.
The forthcoming issue contains work by well-known writers, including Juan Felipe Herrera, former U.S. Poet Laureate; Willie Perdomo, State Poet of New York; and Luis Valdez, founder of theatre company El Teatro Campesino, writer of the play Zoot Suit and winner of a Presidential Medal of Freedom. Cover artist Ester Hernandez's art is in the collections of the National Museum of American Art – Smithsonian Institution; the Fine Arts Museums of San Francisco; Museo Casa Estudio Diego Rivera y Frida Kahlo, Mexico City; and the Victoria and Albert Museum, London.
"From the start, Huizache was something that looked and felt different and was a beautiful object," Montoya said. "There is very much this aesthetic awareness in every aspect — the cover, text, design, paper, even the ads. People recognize the importance of Huizache and I got so much positive feedback when people learned it was back in operation. They've missed it."
About Maceo Montoya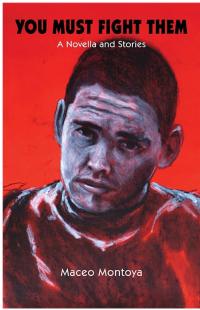 Maceo Montoya's books include The Scoundrel and the Optimist, The Deportation of Wopper Barraza, You Must Fight Them: A Novella and Stories and Preparatory Notes for Future Masterpieces. His artwork — drawings, paintings and prints — have been shown internationally. He has collaborated with other writers on several visual-textual projects, most recently Arturo Mantecon's 2018 translation of Mexican poet Mario Santiago Papasquiaro's Poetry Comes Out of My Mouth and in 2021's American Quasar with poet David Campos.
Montoya holds a master of fine arts degree (in art) from Columbia University and was a double major in history and ethnicity, race and migration at Yale University.
— Jeffrey Day, content strategist in the UC Davis College of Letters and Science
Primary Category
Secondary Categories