Physics Professors Receive Sloan Research Fellowships
Four young faculty members at the University of California, Davis, have been awarded prestigious Sloan Research Fellowships, the Alfred P. Sloan Foundation announced today (Feb. 19). The two-year fellowships are worth $70,000 each.
Two Sloan Fellowships were awarded to Assistant Professors Inna Vishik and Eduardo H. da Silva Neto, both in the Department of Physics. Vishik and da Silva Neto are condensed matter experimentalists who investigate exotic superconducting materials. Their research also falls under the umbrella of topological materials, an emerging field that is transitioning from theory to experiment.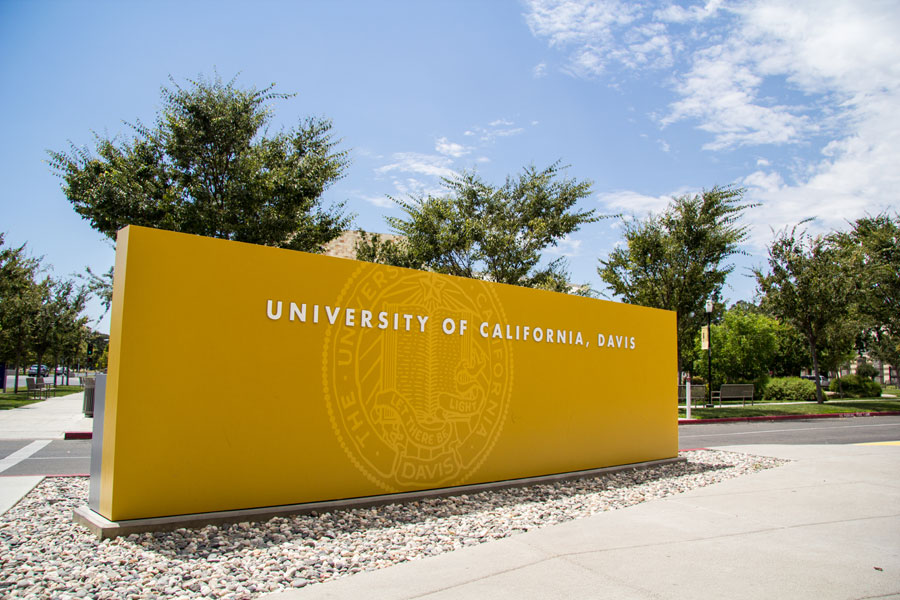 Four Receive Sloan Research Fellowships
Forty-four UC Davis faculty members have received Sloan Research Fellowships since they were first awarded in 1955.
Superconductors and quantum materials
Superconductors are solids — usually metals — that conduct electricity with no resistance. (Resistance is what causes electronics like laptops to heat up during use.) Vishik focuses on superconductivity created by stacking extremely thin layers of crystalline solids; each layer is just a few atoms thick. Her expertise includes precision measurement techniques such as angle-resolved photoemission spectroscopy, which measures the motion of electrons in crystalline solids.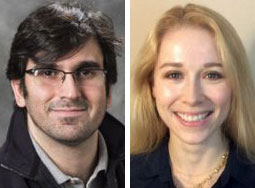 Vishik earned her doctorate in applied physics at Stanford in 2013 and was a Pappalardo Fellow at MIT before joining UC Davis in 2016. She is active on the question-and-answer website Quora, with answers and essays featured on Forbes and Apple News.
Da Silva Neto is searching for topological superconductors for quantum computation. Quantum computers store information in quantum bits, also called qubits. A key challenge for bringing quantum computers into wide use is the hardware — building computer processors with qubits that maintain their quantum state over time. Topological materials offer a new approach to the qubit challenge, because the quantum state of particles in the materials is protected from surrounding interference.
Da Silva Neto earned his doctorate in physics at Princeton University in 2013, and was a postdoctoral researcher at the University of British Columbia's Quantum Matter Institute before joining the Department of Physics in 2016. He has a background in filmmaking and is producing a series of videos discussing condensed matter physics.
— Becky Oskin, content strategist in the UC Davis College of Letters and Science.
Primary Category
Tags