Book on Native American Slavery Shortlisted for National Book Award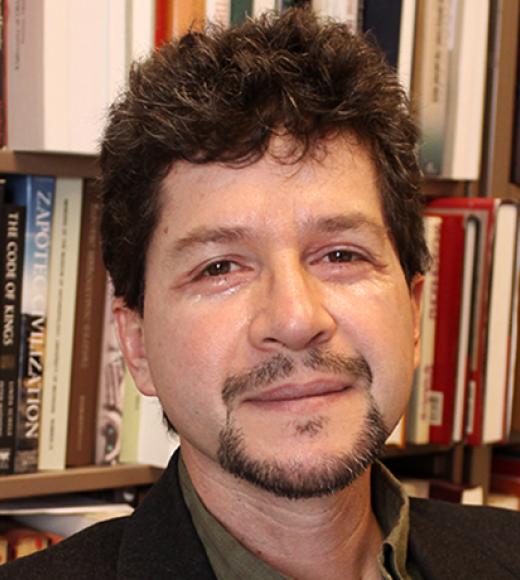 A sweeping history by Professor Andrés Reséndez, The Other Slavery: The Uncovered Story of Indian Enslavement in America, is a finalist for a 2016 National Book Award.
The Other Slavery is one of five books on the nonfiction shortlist announced today by the National Book Foundation. The winner will be named at a Nov. 16 ceremony in New York.
"It is such an honor and a privilege to be on this list," Reséndez said. 
The history professor said he was excited about attending a private event on Nov. 15, where each of the finalists in four categories — fiction, nonfiction, poetry,and young people's literature — will receive a medal and read from their nominated books. "I really look forward to getting a taste of all of these great works," he said.
At the award ceremony the following day, the winner of each category will be unveiled Oscar-style, he said. "Whatever happens at the end of this process, I plan to enjoy every bit of it."
The Other Slavery, published last spring by Houghton Mifflin Harcourt, tells the story of the enslavement of tens of thousands of Native Americans from the time of the conquistadors up to the early 20th century and builds the case that slavery decimated native populations across North America more than commonly cited epidemics.  
The book had been named to the "longlist" of 10 contenders on Sept. 14. Reséndez said he learned of that honor when he checked his email that morning. "My editor, who is the most even-keeled person imaginable, had sent me a message in capital letters and with several exclamation points and two friends from the East Coast had sent congratulations."
Read an interview and watch a video of Reséndez reading an excerpt from his book.
— Kathleen Holder, content strategist in the UC Davis College of Letters and Science
Primary Category
Tags