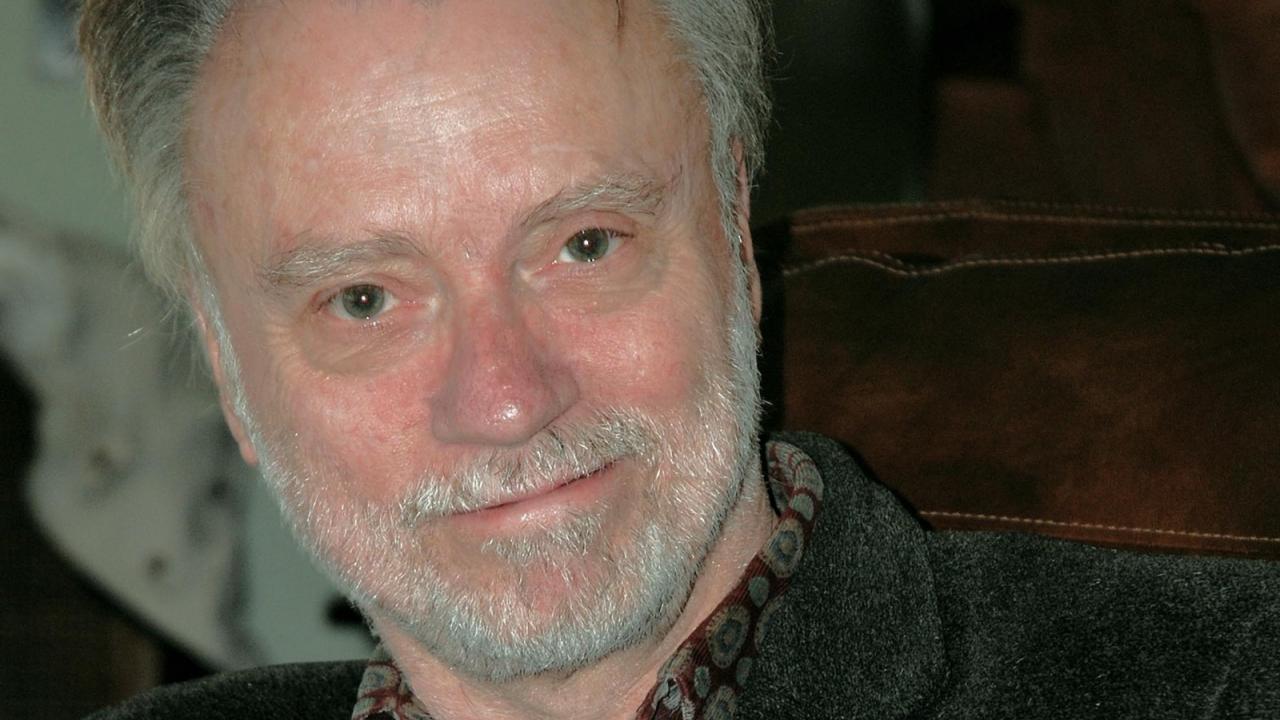 John Crowley, award-winning author of Little, Big, the four-book Aegypt series and other novels, will give a talk on Thursday, April 11, at UC Davis on "Transformations of History in Fiction."
Crowley will deliver this year's Department of History Lunn Lecture at 4:10 p.m. in the Buehler Alumni Center's AGR Hall.
He will discuss the difference between conventional historical fiction and what he calls "transformative historical fiction."
Transformative historical fiction, he says, "constructs the thought-world of a period of the past, and yet presents that world — say, one in which supernatural beings or ancient science are central to the behaviors and choices made by historical actors — as actually obtaining at the time. The pitfalls of such an approach are absurdity or fantasy. Yet to live in a thought-world different from the reader's own — even more, a physical or spiritual world different from her own — may illuminate the richness and strangeness of all human life, including her own."  
Genre-crossing books
Crowley, who has taught for many years in the English department at Yale University, received the Award in Literature from the American Academy of Arts and Letters in 1992.
His first published novels, The Deep (1975) and Beasts (1976), were science fiction that transcended the genre. Engine Summer (1979) was a finalist for the National Book Award. In 1981 his novel Little, Big won the World Fantasy Award for Best Novel. In 1987, Crowley embarked on the four-volume Aegypt (The Solitudes; Love & Sleep; Daemonomania; Endless Things).
His recent works include The Translator (2002), recipient of the Italian Premio Flaiano prize; Lord Byron's Novel (2005); Four Freedoms (2008); and Ka: Dar Oakley in the Ruin of Ymr (2017), recipient of the Mythopoeic Award.
Documentary films
Crowley has also written award-winning scripts for short films and historical documentaries, including The World of Tomorrow (on the 1939 World's Fair), No Place to Hide (on the bomb shelter obsession), The Hindenburg (for HBO), and FIT: Episodes in the History of the Body (examining American fitness practices and beliefs over the decades).
About the Lunn Lecture
The annual Lunn Lectureship commemorates Eugene Lunn, an influential scholar in the field of modern European intellectual history who taught at UC Davis from 1970 until his death from cancer in 1990.
Download the full-size poster.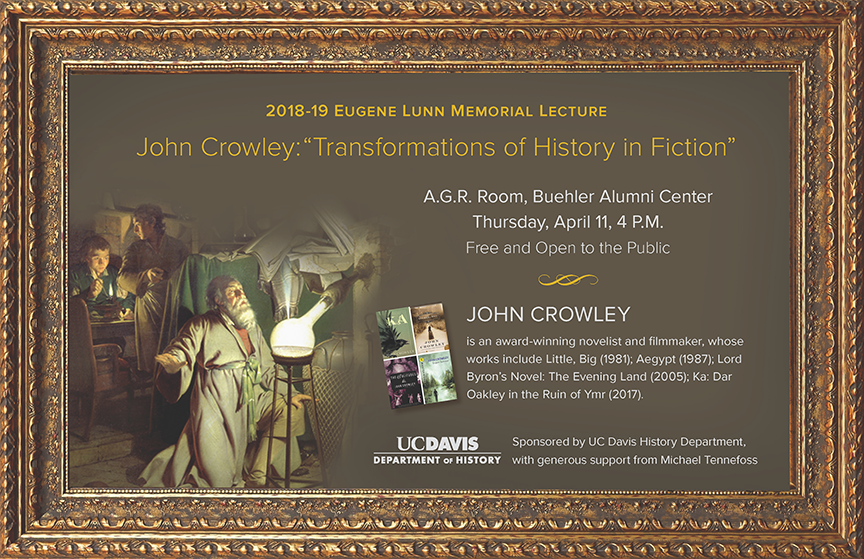 Category
Tags