New Video Story Archive Gives Human Face to Deportation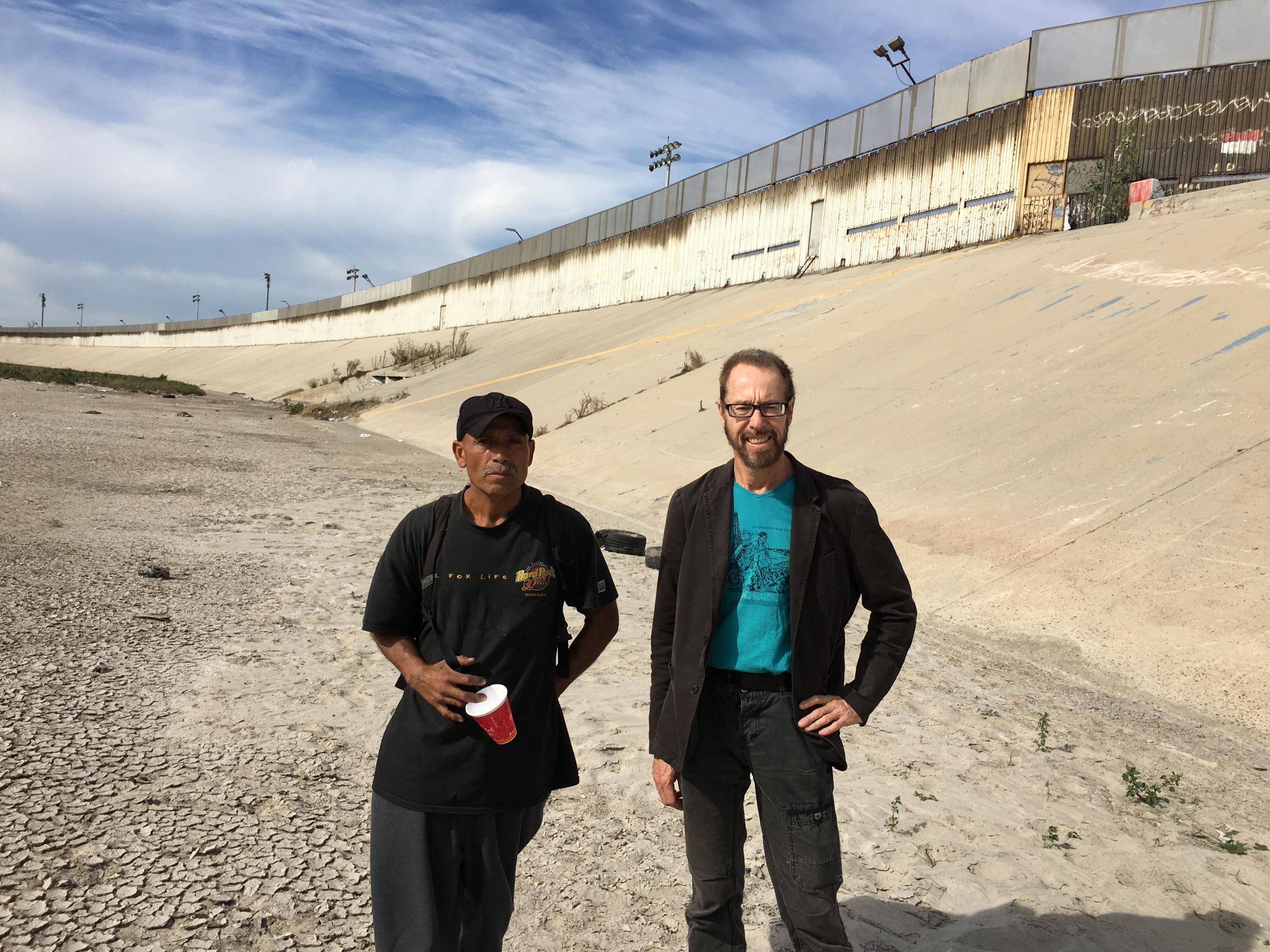 During two intensive months this summer, professors and students from UC Davis and El Colegio de la Frontera Norte in Tijuana, Mexico, met with dozens of people who had spent much of their lives in the United States but after being deported are trying — often with great difficulty — to make a new life in Mexico. The result is "Humanizing Deportation/Humanizando la Deportación: A Digital Storytelling Project" of 40 videos that tell their stories.
"This project will make visible a range of humanitarian issues that mass human displacement has generated on both sides of the U.S.-Mexico border," said Robert Irwin, professor in the Department of Spanish and Portuguese and co-director of the project with Guillermo Alonso Meneses, professor of cultural studies at El Colegio de la Frontera Norte. "Policy debate on deportation tends to be driven by statistics, with little attention to human experience."
The project grew out of the Mellon Initiative in Comparative Border Studies overseen by the UC Davis Humanities Institute.  Eight UC Davis students from the College of Letters and Science were part of the 15-member research team. They spent a month in Tijuana interviewing people who had been deported and another month creating the three- to five-minute videos.
Public launch Nov. 14
The project will officially launch at an event Nov. 14 from 3:30 to 5:30 p.m. at the Jan Shrem and Maria Manetti Shrem Museum of Art at UC Davis. Featured speakers will include Darinka Carballo, founder and director of Fundación Gaia, a Tijuana community service organization focused on the deportation crisis, and Tina Shull, a Soros Justice Fellow from CIVIC: End Isolation, a group that monitors detention facilities, runs a hotline for detained immigrants, and gathers information to combat injustice. The event, free and open to the public, is co-sponsored by UC Davis Human Rights Studies  and the AB540 and Undocumented Student Center.
Those interviewed include a 73-year-old man who came to the U.S. when he was in elementary school, several men who served in the U.S. armed forces, and women who had to leave their children behind. Some were deported for committing crimes, but others were deported after workplace raids, passing through a checkpoint, or being detained for re-entering the U.S. after previous deportations. Many have found the transition to life in Mexico difficult, but some have started jobs and businesses.
Telling stories in their own voices
Participants were given a great deal of control over how their stories were told. In some cases, the stories are a more direct narrative featuring images and footage of the storyteller, but in others the subject never appears at all. Often family and archival images are used. One young man read his own four-minute long poem. A mother read the book she had written and illustrated for her two daughters whom she has not seen in four years. There is a homemade quality to the videos that is the product of the quick turnaround, photos and artwork from the people deported, archival video and photos, and aesthetic decisions by the participants in collaboration with research team members.
"We are helping them realize their vision of how they want to tell their story," Irwin said. "We want them to feel like this is their production." Sarah Ashford Hart, a doctoral student in performance studies, was on the research team.
One of the people she collaborated with was "Ismael," a young musician who had strong ideas about what he wanted to say and how to say it. He wrote a script, picked all the music, and performed music for the video.
"He was very excited about it, and I was too," Hart said. "He was the kind of person who could have been one of my students here."
She also collaborated with Esther Morales Guzman, who started a successful tamale business in Mexico, and a female tattoo artist who tells her story in a voice-over of images of her ink creations.
All of the deportees had very definite ideas about how they wanted their stories to be told, said Hart, who has extensive experience working with community groups in creating theatre pieces.
"It's very meaningful for people to hear and see themselves — it is a way of valuing their experiences," she said. "The most important part of this for me was giving a window into their experience."
Resource for research and teaching
The project will serve a number of groups and purposes:
Activists can use the videos to show the human face of deportation.

Researchers and scholars can tap the archive for first-person stories.

The videos can be a new and engaging way for teaching about deportation.
"Neither media coverage nor political discourse adequately accounts for the degree of human suffering that deportations have generated," Irwin said. "Our project aims to communicate its human consequences in all their complexity."
— Jeffrey Day, content strategist in the UC Davis College of Letters and Science
Primary Category
Tags