Linguistics Society of America Honors UC Davis Expert on Language Variation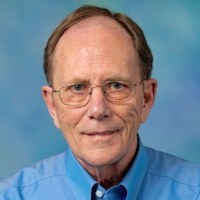 Robert Bayley, a UC Davis professor of linguistics, was recently named a fellow of the Linguistic Society of America for distinguished contributions to his discipline.
Bayley is one of seven linguists from across the country voted into the 2022 class of fellows by the society's executive committee.
A sociolinguist, he studies language variation and language socialization, especially in bilingual and second-language populations. Among his 140 publications are The Oxford Handbook of Sociolinguistics (co-editor) and The Hidden Treasure of Black ASL (co-author), the first empirical study of Black American Sign Language.
Bayley was also named earlier this year to the inaugural class of fellows of the American Dialect Society.
Primary Category
Secondary Categories
Tags