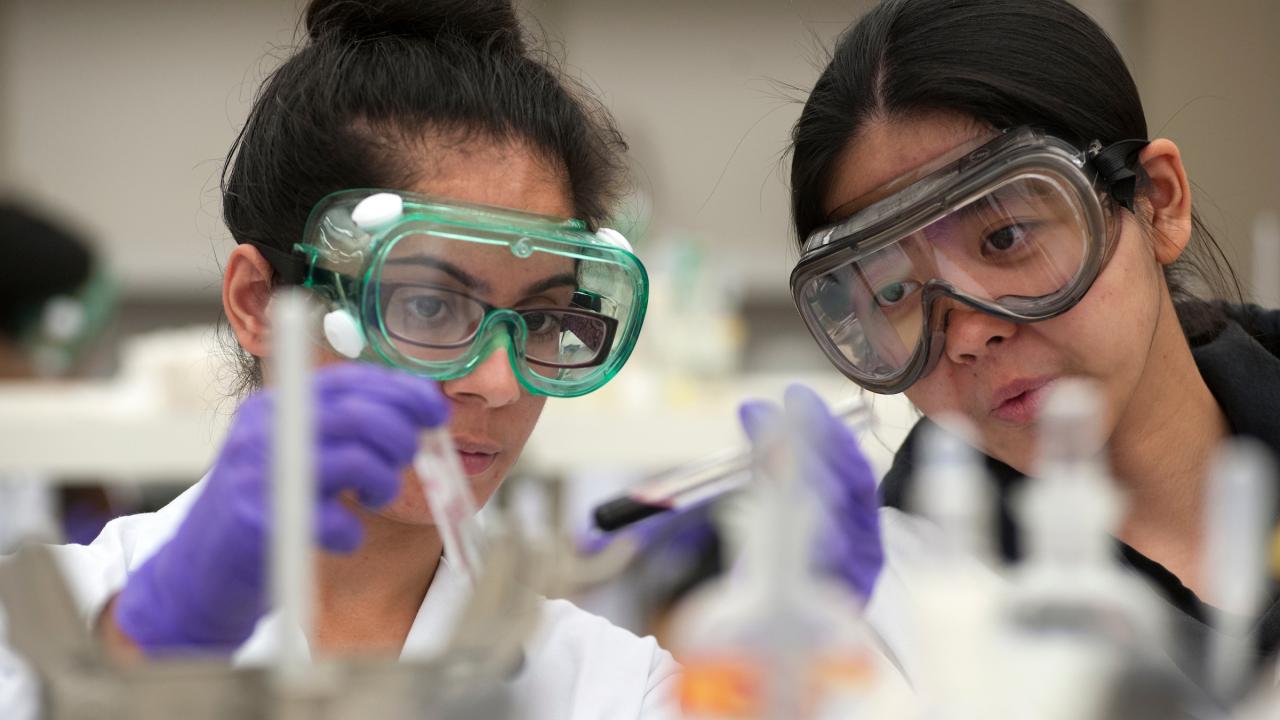 Awards Highlight College's Commitment to Excellence in Graduate Studies
The College of Letters and Science Dean's Office is pleased to announce the awardees for both the new 2020 Dean's Graduate Summer Fellowship program and the Margrit Mondavi Graduate Fellowship program. The awards reaffirm the College's commitment to graduate student scholarship and research, and ensure that students facing financial hardship may continue to excel academically.
A New Dean's Award for Graduate Summer Scholarship Activity
2020 is the inaugural year for the Dean's Graduate Summer Fellowship program, which is supported in part by smaller donations made to the college's Annual Fund. The awards range from $2,500 to $5,000 for each student. Recipients were selected by the college's Graduate Student Support Committee (GSSC) on the basis of their academic achievement (GPA greater than 3.50), having submitted a sound plan for their summer research, and having demonstrated financial need, defined as not having any other form of employment or financial support through the university during summer 2020. It is expected that this fellowship program will be offered every summer going forward.
A Commitment to the Humanities, Arts and Cultural Studies
The Margrit Mondavi Graduate Fellowships are offered through the college and made possible by a bequest from the late Robert and Margrit Mondavi. The awards provide $5,000 to support research, workshops and travel for graduate students in Ph.D. and M.F.A. programs in the humanities, arts and cultural studies. The UC Davis Humanities Institute, housed in the College of Letters and Science, coordinated the announcement and awarding of the Margit Mondavi Graduate Fellowships for summer 2020.
Dean's Graduate Summer Fellowship Award Recipients 
Anthropology: Giulia Gallo and Fatih Tatari

Applied Mathematics: Xiaotie Chen

Art: Mercy Hawkins

Biostatistics: Xiner Zhou

Communication: Michael Carter and Seungsu Lee

Comparative Literature: Jala Alarja and

Jihan Shaarawi

Creative Writing: Brianna Cockett-Mamiya and Anna Tuchin

Design: Alireza Vaziri and Iris Xie

Dramatic Art: Danielle Levin

Economics: Ezgi Kurt and Shotaro Nakamura

English: Elizabeth Giardina and Tori McCandless

German: Aylin Bademsoy and Kristin Predeck

History: Pooja Harza and Alejandro Renteria

Linguistics: Skyler Reese and Peter Torres

Mathematics: Chengyang Wang and Jack Wesley

Native American Studies: Ashlee Bird and Brittani Orona

Performance Studies: Anuj Vaidya

Sociology: Chelsi Florence and Tanaya Gupta

Statistics: Yejiong Zhu
Margrit Mondavi Graduate Fellowship Recipients
Art: Gretchen LeMaistre

Cultural Studies: Zunaira Komal

Native American Studies: Alejandra Cano

Performance Studies: Sarah Hart

Spanish and Portuguese: Maria Jose Gutierrez
Category
Tags