Graduate Students in Humanities and Arts Display Creativity in Exhibition
An expansive exhibition by UC Davis graduate students from studio art, design, music, creative writing, English, art history, theatre and cultural studies opens May 29 at the Jan Shrem and Maria Manetti Shrem Museum of Art. The annual exhibition by students in the College of Letters and Science will be on display through June 16.
Organizers will announce the winners of the Keister and Allen Art Purchase Prize, given to an art studio student, and the new Savageau Award for a design student at the opening reception on May 30 from 6 to 9 p.m. The exhibit and all related events are free and open to the public.
Artists explore topical and personal issues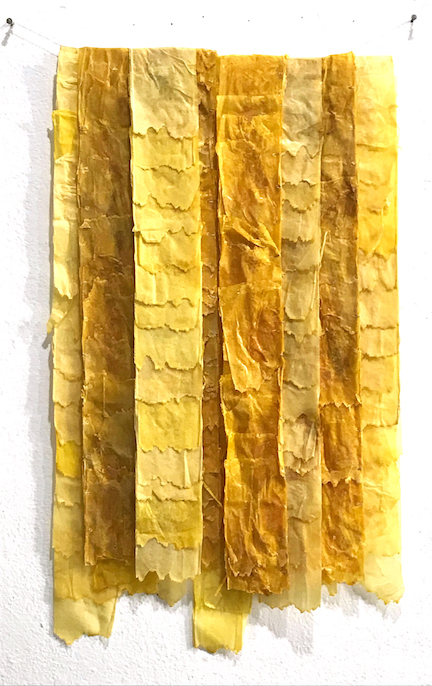 Master of Fine Arts studio art students will show a wide range of works, including paintings, installations, mixed media and sculptures. Taking part are Bailey Anderson, Julian Childs-Walker, Adam Cochran, Rachel Deane, Sarah Frieberg and Brooklyn Johnson.
Through a wall of 50 paintings, Cochran explores how movies, television shows, sports, politics, and even comic books perpetuate a patriarchal, hyper-masculine ideal that has a negative impact on society and individuals.
Deane's "The Home I Had to Live In" is a three-dimensional environment of intricate patterns, repetitive shapes, bold colors and ornamentation inspired by stories she has written about dating culture, female sexuality and trauma.
Frieberg draws on her background in science and horticulture, using soil, honey, tea and eggs to make pieces that change over time and involve high levels of experimentation and uncertainty.
Designing for immigration, voting and social awareness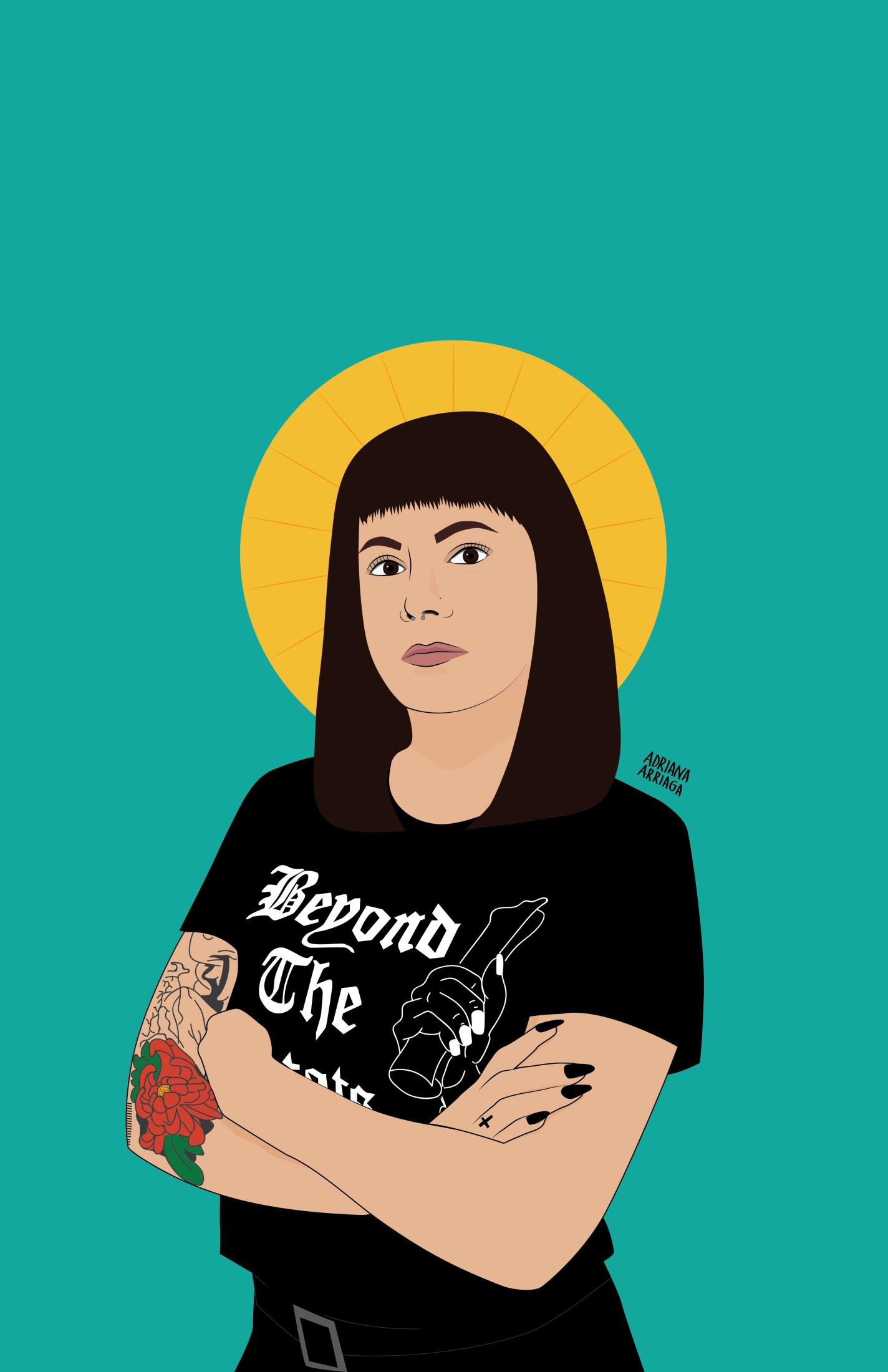 Design M.F.A. students' projects involve political posters, elections, interactive storytelling, landscape design, and designs based on microscopic animals. Adriana Arriaga, Persia Masoudi, Jenna Pyörälä, Adam Taylor, Dee Dee Yang and Qiaoyu "Iris" Zheng will be in the exhibition.
Arriaga's project focuses on contemporary Xicana posters and how they can be used to build community. Her work tackles social justice issues and she has taken part in many community events throughout the region.
"Local Actions, National Outcomes: How Piecemeal Election Design Has Led U.S. Voting Into Chaos" by Taylor employs several "voting booths" where one can learn about gerrymandering, ballot design and political candidates' visual identity.
Masoudi's interactive video takes viewers through a fictional immigrant's journey and adaptation to living in a new and very different place.
Musicians, writers, historians part of the mix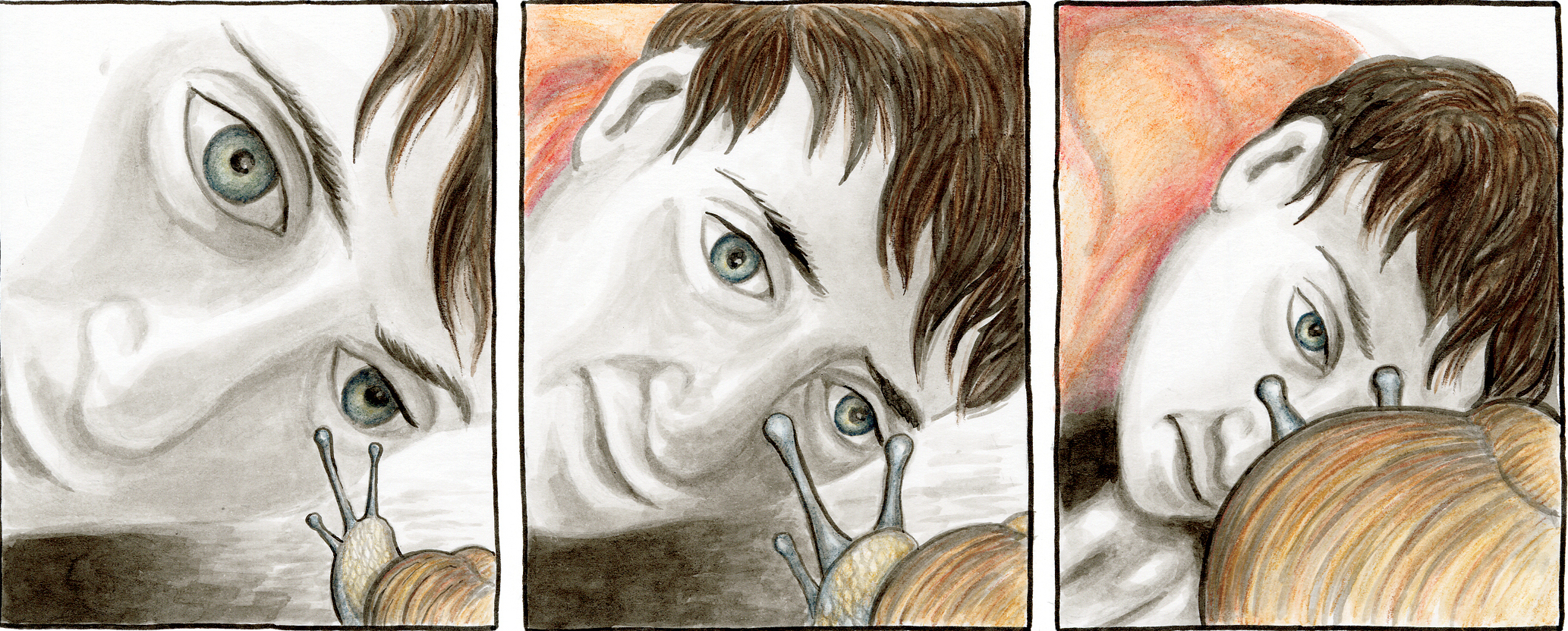 While studio art and design students' work makes up the bulk of the exhibition, music, creative writing, cultural studies and theatre students are also taking part.
Combining an 18th-century dice game with modern technology, doctoral music student Sarah Wald's interactive project allows visitors to use snippets of music to create their own compositions.
Doctoral music composition student Ryan Suleman and creative writing graduate student Cristina Fries collaborated on a 17-minute mini-opera titled "Moon, Bride, Dogs" that will be available for listening.
Joseph Schupbach, theatre, and Joy Ding, creative writing, have jointly created "Mother-Daughter, Daughter-Mother," an experimental piece exploring the cyclic nature and role reversals in parent-child dynamics. It will be performed May 30 at 6:30 p.m.
Pages from a graphic novel by cultural studies doctoral student Maureen Burdock will be on display. The novel, The Baroness of Have-Nothing, examines reverberations of war and displacement as seen through three generations of women across two continents. 
Jennifer Tinonga-Valle, a doctoral student in English, will present several objects and text representing her research on the long association between women's writing and craft culture.
Art history students will speak on topics including Roman mosaics; James Abbott McNeill Whistler's "nocturne" paintings; Philippine dress and identity; and the intersection of art philosophy and criticism. Luiza Berthoud, Graham McLean, Katharine Schultz, Caitlin Schwarz and Catharine Serou will give presentations on June 1 from 1 to 5 p.m.
— Jeffrey Day, content strategist in the College of Letters and Science
Primary Category
Tags